For me, the best travel deodorant is not only one that is a nice small compact size that I can easily take on board a plane but also one that is natural and won't block my pores the way most antiperspirants do.
If you're considering changing to an all-natural deodorant and specifically after a travel size deodorant, then keep reading on for my suggestions for some of the best women's and men travel deodorant options.
Whilst it may seem a bit strange writing a guide on choosing a small travel deodorant – if you're wanting to change to the best natural deodorant for men and women it can in fact be a bit daunting trying to figure out which is a natural deodorant that works.
So, in this guide, I help you navigate through all the different things to take into consideration when looking for not only the best natural deodorant for women and men but also the perfect travel deodorant size.
I did a lot of researching and testing myself and have picked the types I'd be comfortable buying too. See my comments on most types of travel size deodorants below and let me know what your own experience is.
Many of the deodorants below are fragrance-free and so anyone can use them. If you're looking for some travel gifts for men, this can be your cue.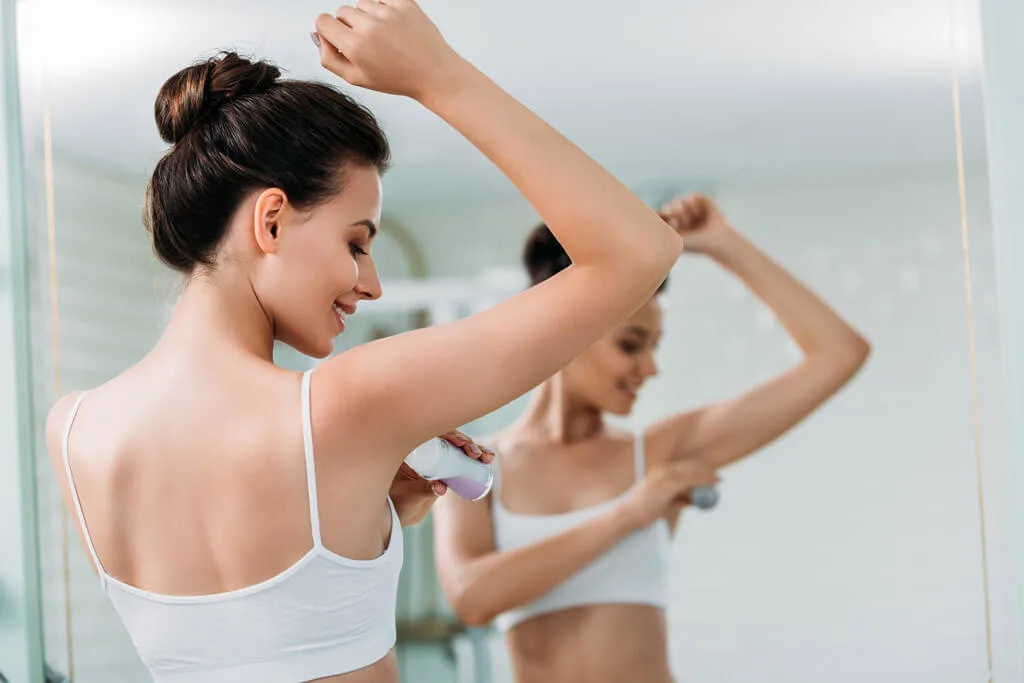 Why Buy a Natural Travel Size Deodorant?
So why buy a travel size natural deodorant at all? And what does it matter what size it is? What is travel size deodorant?
You may be surprised to discover that your everyday deodorants contain chemicals that block your pores in order to prevent the body from sweating. Also, many of these chemicals found in conventional deodorants have been found to increase your risk of various diseases.
The best all-natural deodorant on the other hand includes ingredients that are actually good for your armpits and don't block your pores. By not having your pores blocked, good bacteria on your skin remains and helps reduce odor.
Natural deodorant doesn't actually stop you from sweating, because sweat actually doesn't smell, rather sweat mixed with the bacteria does – so natural deodorant helps control bacteria and consequently reduces odor.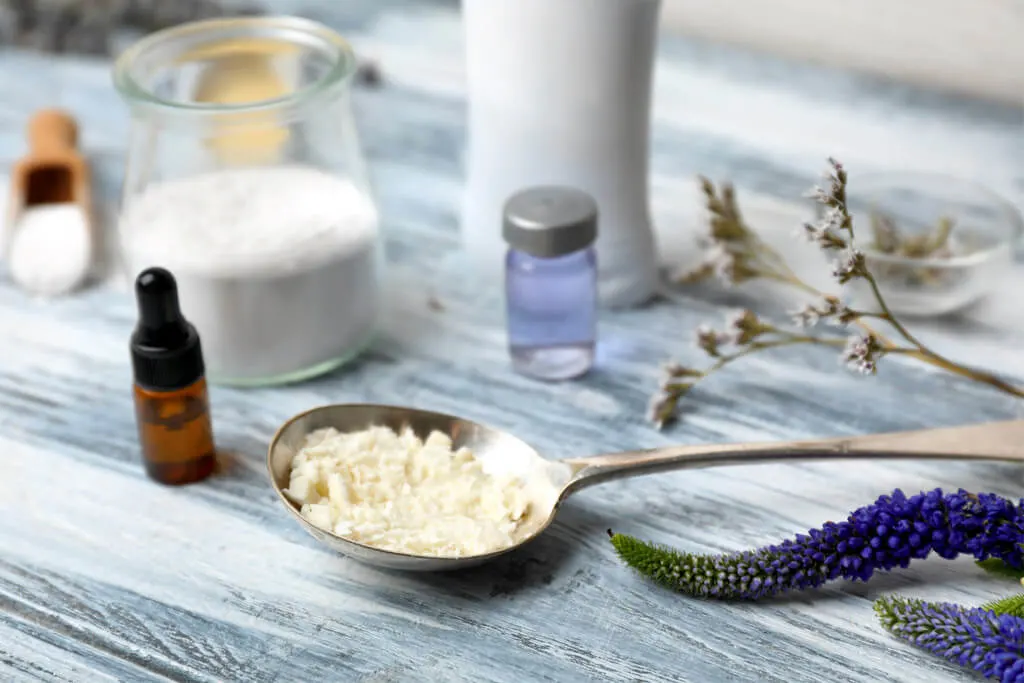 Ok, so that's why I recommend a natural deodorant, but why a travel size deodorant – what's wrong with the current size deodorant you probably have currently sitting in the bathroom?
Well, if you want to take it on the plane with you, you'll need a travel deodorant 100ml or less. Plus having a mini travel deodorant is just easier to pop into your bag and takes up less room.
A travel deodorant is an essential piece of your travel wardrobe, together with comfortable travel shoes.
Read some more trusted info on deodorants and antiperspirants here.
My Pick for the Best Travel Deodorant
Don't have time to read my entire guide on the best deodorant for travel options? Well, my pick for the best travel deodorant is the Underarmed deodorant. I just love this deodorant because not only is it full of natural and organic ingredients, free from chemicals, but it also really works!
I also love the scent of lavender, eucalyptus and a touch of honey, and the 78ml mini deodorant stick is just perfect for traveling.
Keep reading below for my full review on the Underarmed deodorant.
The Best Travel Size Deodorant 2022 Comparison Table
Check out the table below for a quick and easy comparison of the different travel deodorant in this guide. For further information about each small deodorant for travel, keep reading the reviews below.
Check out also my other reviews of travel-related products:
Things to Consider when Purchasing the Best Deodorant for Travel
When it comes to buying the best travel size deodorant consider the following factors:
Travel Deodorant Size
If you plan on taking your deodorant onto the plane, you will need to ensure your deodorant is either 100g or less or 100ml or less.
However, having a compact travel deodorant is not just ideal for plane travel – it's great for any sort of travel.
A mini travel deodorant can easily be popped into your backpack for a day of sightseeing without taking up too much space.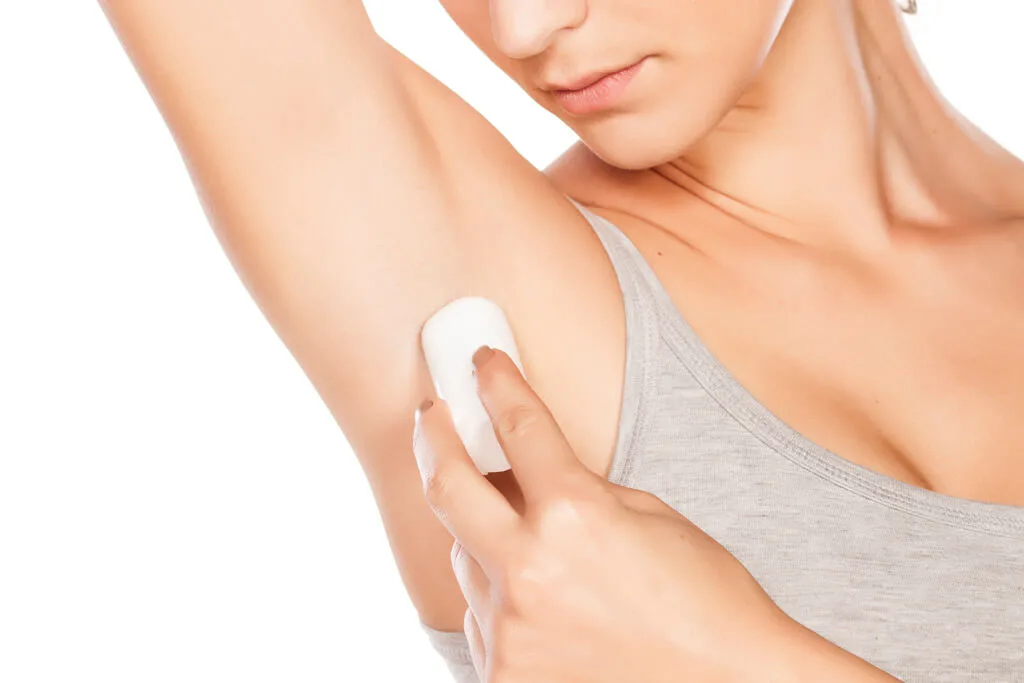 Ingredients
If you're after the most effective natural deodorant for travel you will need to ensure it's made of 100% naturally derived ingredients. Even if the deodorant says it's natural, it's often not the case.
Some of the best ingredients to eliminate odor include hops, kaolin, clay, eucalyptus and saccharomyces ferment. For the best natural deodorant that works – ensure it has at least one of these ingredients.
Ingredients to check to make sure they aren't in your natural travel deodorant include aluminum as this is the chemical used in standard deodorants that block your pores.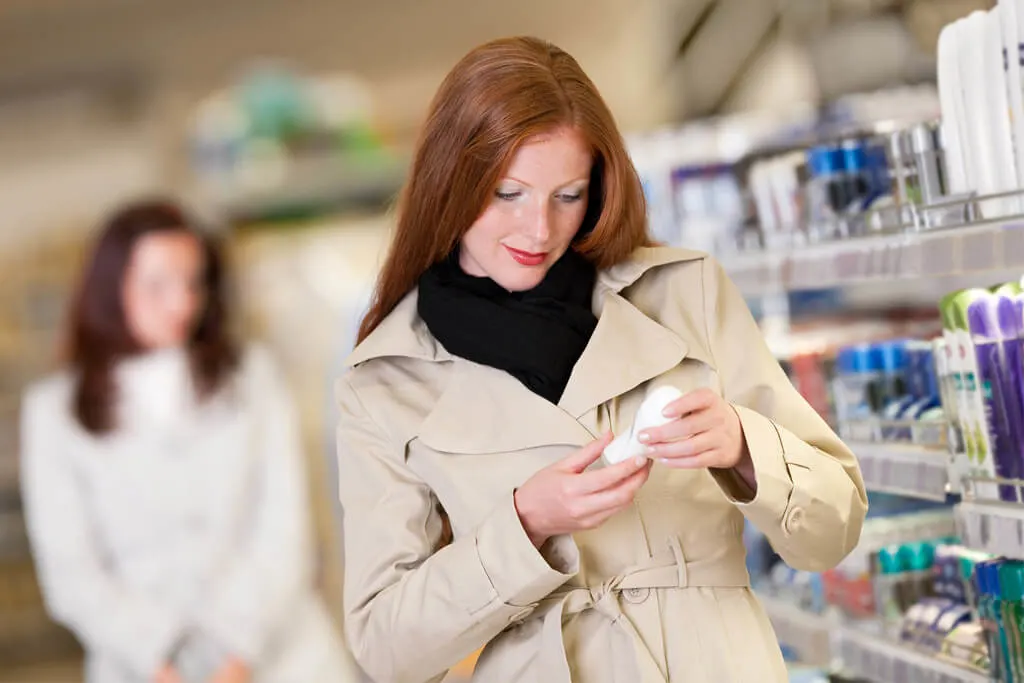 The Best Small Travel Deodorant 2022 Reviews
My Pick for the Best Travel Deodorant: Underarmed
My favorite deodorant for travel is the Underarmed deodorant. This travel size deodorant stick is all natural and organic as well as free from chemicals such as aluminum or paraben. And it works!
The Underarmed deodorant comes as a 78ml stick, so it is perfect for travel. It goes on lovely and smooth and has a great unisex scent of lavender, eucalyptus and a touch of honey, making it perfect for both men and women.
This travel deodorant stick also includes ingredients such as organic coconut oil, beeswax and avocado butter.
Whilst a little on the pricey side – being the most expensive deodorant in these reviews, this travel size aluminum free deodorant comes with a 30 day money back guarantee – so if you aren't happy – just return it.
If you're looking for a great quality natural deodorant for your next big trip – try Underarmed, it's perfect for those looking for the best natural deodorant women and men will both love. For me it's the best natural stick deodorant on the market that's great for travel.
For something a little different, how about considering crystal deodorant? This all natural deodorant for men and women is made from just one ingredient, potassium alum, which is a natural mineral salt. People in Southeast Asia have been using potassium alum as a deodorant for hundreds of years.
This small 40g crystal deodorant is a great alternative for anyone looking for an unscented natural deodorant. One application of this travel size unscented deodorant will keep you odor-free for around 24 hours, all without the use of chemicals like aluminum.
This crystal deodorant is extremely affordable, in fact, the cheapest in these reviews so it's great if you're looking for the best crystal deodorant which is also low cost.
Crystal deodorants last for a long time, I used a travel size crystal deodorant for a few months, but I could go on for over a year very easily!
If you feel unsure about crystal deodorants, read more about them here.
This particular brand also has a range of different crystal deodorants in a roll on and spray with various scents too – perfect if you prefer a travel size spray deodorant.
Using only a few natural ingredients, the Humble All Natural deodorant will have you odor free without the need for nasty chemicals.
Humble is made from ingredients that are all natural, organic, and harmless to our skin. Here you won't find any aluminum, alcohol, or parabens. This best paraben free deodorant is also certified cruelty free by the Leaping Bunny Certification Program, so you can be satisfied that you are purchasing a vegan-friendly product.
Coming in a 70g deodorant stick, it is the perfect size for both an air travel deodorant and great for popping in your bag for a day of sightseeing.
Subtly scented with frankincense and vanilla, the Humble deodorant is great for men and women and comes with a 30-day money-back guarantee, so you can return it if you're not completely satisfied. I'd highly doubt that, though!
If you love the sound of the Underarmed deodorant mentioned above but prefer an unscented travel size deodorant – then you're in luck as it also comes in an unscented version too!
Just like the scented version, this Underarmed stick deodorant is made from all natural and organic ingredients. In this best all natural deodorant for men and women, you won't find any nasty chemicals like aluminum or parabens and it's made cruelty free too.
Instead, you will find beautiful natural ingredients such as organic coconut oil, beeswax, organic avocado butter, and more.
Coming in a 78ml stick, the Underarmed unscented deodorant is perfect for anyone looking for the best unscented deodorant for men and women that is also the ideal size for travel.
This vanilla coconut deodorant has an amazing scent and works wonderfully at keeping you odor-free. Made from only the best natural ingredients, this organic deodorant for men and women will have you smelling great on even the busiest travel days.
Made with natural butters, powders, and oils, this deodorant is completely free of aluminum, parabens, and artificial fragrances. You don't need to be concerned with stained clothes or irritated underarms either as this deodorant is gentle even on the most sensitive skin.
This deodorant is designed to keep you odor free on the longest of travel days. You can put this on first thing in the morning and still expect to be odor free at the end of the day. And if you're unhappy with the results for any reason just return it and get a full refund.
Coming in a 75g stick, this amazing natural deodorant from Beauty by Earth is the perfect TSA travel size deodorant and is ideal for busy travelers, which is why I recommend it as a great choice for those after the best natural deodorant for odor.
My choice for the best vegan deodorant is this natural deodorant by Malin + Goetz. Free of nasty chemicals and not tested on animals, you can rest assured that this is the perfect compact deodorant for vegans and vegetarians.
Made with eucalyptus extract and citronellyl, this best all natural deodorant for women and men is designed to be long-lasting, albeit you won't smell of eucalyptus all day long.
This mini natural deodorant doesn't fully stop sweating, instead, it uses citronellyl to combat any signs of odor. The eucalyptus extract makes for a cooling and refreshing feel, ideal for summer.
Coming in a tiny 29ml (1 oz) packaging, this may as well be the smallest travel deodorant you'd find that also works. The size is simply perfect for air travel as well as being compact to easily be popped in your bag for a day of sightseeing.
For anyone looking for a great smelling organic deodorant that works – check out the Malin + Goetz.
The Best Organic Deodorant: Kopari Deodorant
Made with all natural, food-grade ingredients such as organic coconut oil and coconut water, you can stay assured that no nasty chemicals such as aluminum are being absorbed into your body with this deodorant.
This deodorant is made with a range of beautiful natural ingredients. Apart from the coconut, there's also a soothing sage oil, which is why it's perfect for anyone after the best organic deodorant for women or men. It also has a lovely soft coconut scent and has a 60-day refund policy.
The deodorant also has some detoxing properties, especially if you switch to Kopari after using conventional deodorant.
If you're looking for the best organic deodorant for odor, the Kopari comes in a 2oz packaging small enough to travel with and is well worth considering. It's made in the USA with coconuts sourced from the Philippines.
Lavanila is great for anyone looking for the best natural deodorant for men and women. It's chemical-free, all natural ingredients, and comes in the perfect mini pack ideal for travel. It also contains probiotics.
Probiotics are a soluble fiber found in many plants which acts as a food source for good bacteria, so by adding them to your deodorant, you are helping to improve the growth of good bacteria which aids in reducing odor. So no need for aluminum or parabens, this deodorant takes care of you with all natural ingredients.
The Lavanila mini roll on deodorant has a fresh eucalyptus & vanilla scent. It also comes in a package of two small 2oz bottles, so great for travel and another great choice when it comes to the best natural roll on deodorant.
So what do you think? Which of the natural deodorants for travel sounds the best to you? Have you used any? Let me know your thoughts in the comments.
Pin this post for later: