It's been a while since I visited Cambodia.
That's why I invited Delilah from www.ourtravelmix.com to cover the best places in Cambodia, since she came back from the country only a few months ago.
Already back when I went there myself, Cambodia was already changing. Today, you'll come across a popular destination with good tourist infrastructure. But let's hear it from Delilah directly:
Cambodia is truly an underrated holiday destination in Southeast Asia. While many people associate Cambodia with Angkor Wat, there is so much more to see.
As well as the countless temples, there are picturesque beaches, an ethical elephant sanctuary, and attractions to showcase Cambodia's dark history.
When I visited Cambodia, I was in awe. Read on to find out the best places to visit in Cambodia:
1. Angkor Archaeological Park
Angkor Archaeological Park is one of the most well-known structures in the world. It is without a doubt the most popular thing to do in Siem Reap, and the entire country.
The most common pass to buy is a 1-day pass, but we'd recommend the 3-day pass if you have the time.
One day really isn't enough to see most of the temples – Angkor Wat is just one of the many! Entrance fees start at $37 USD per adult for one day.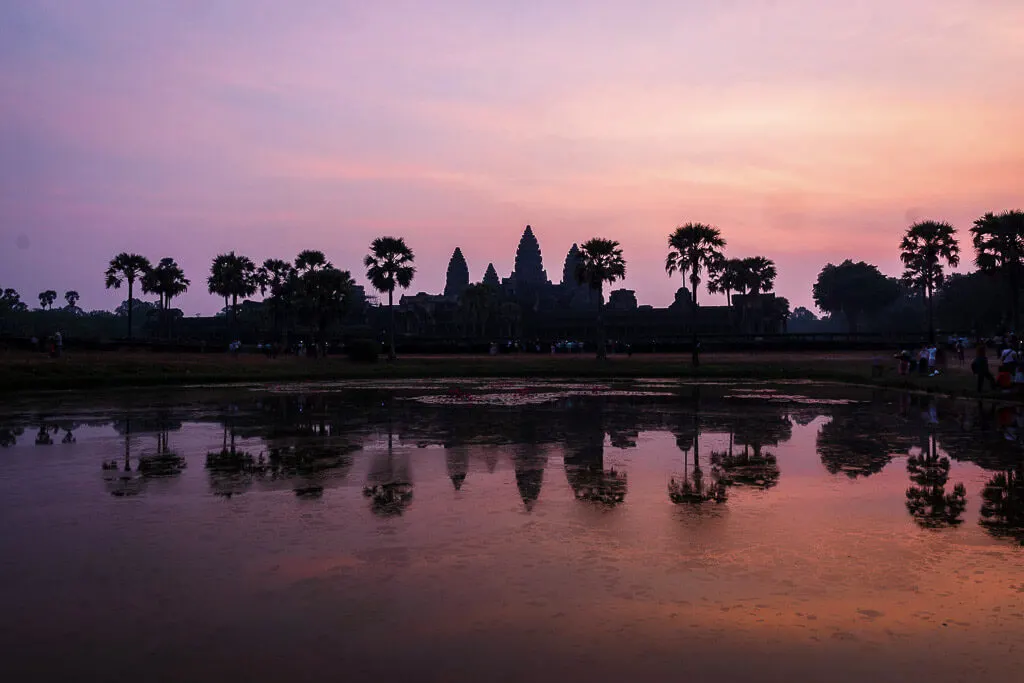 Hire a tuk-tuk driver for the day to get you around the park – the park itself is huge and not walkable. If you're an avid cyclist, you could also rent bikes and cycle to and around the park.
Watching the sunrise at Angkor Wat is an absolute must. On a clear day, you'll see the most magnificent pink skies.
The best advice I can give is to arrive early. Sunrise at Angkor Wat is very popular, and if you don't make it in the first few rows, it will take away from the experience.
You can also comfortably visit Angkor Wat on a full-day tour, which starts at sunrise.
2. Koh Rong
Cambodia is known for having tranquil islands with relaxing beaches. Koh Rong is the most well-known island in Cambodia and it definitely fits that bill.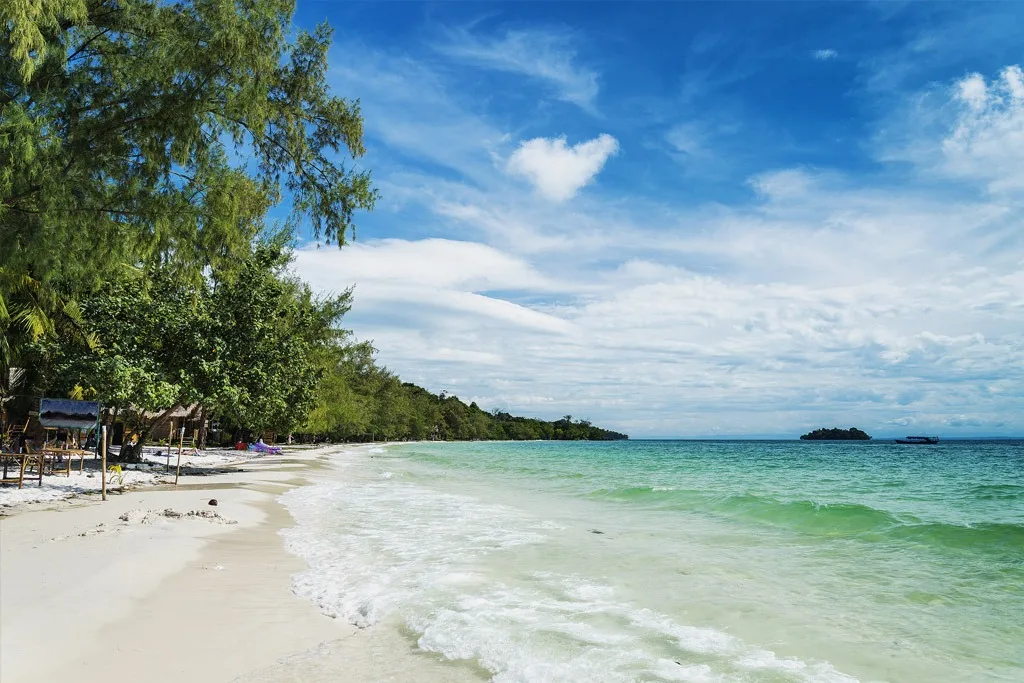 By day, Koh Rong's surrounding coral reefs are the perfect place to snorkel. The beaches are a great place to laze around and the dense jungle for hiking.
By night, the island turns into a lively party. Don't miss out on visiting Police Beach after dark.
3. The Killing Fields
The Killing Fields is one of the main attractions in Phnom Penh, along with S21 Prison.
The vast majority of visitors will visit both places in one day (as we did). It will be a heavy day, but they are definitely two must-see attractions in Cambodia.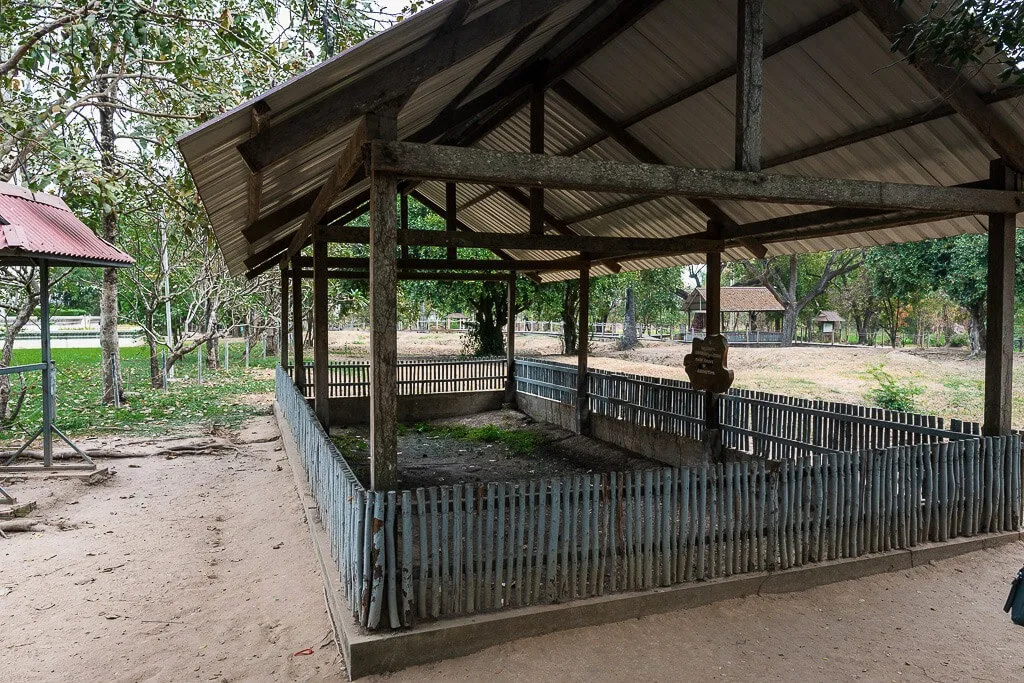 The Choeung Ek Killing Fields is just one of many that existed during Pol Pot's Khmer Rouge regime.
This location was where many innocent Cambodians were killed, including children and women. This genocide was truly Cambodia's darkest moments of history.
Tickets cost $6 USD each which includes a comprehensive audiobook.
Consider visiting the Killing Fields on a local tour to learn about the history and to better understand what Cambodians had to go through.
4. Tuol Sleng Genocide Museum
The Tuol Sleng Genocide Museum is located at the site of the S21 Prison. This is the location innocent Cambodians were tortured and imprisoned, until they confessed for crimes they did not commit.
But, it does not end there. Once they had undergone torture, sometimes multiple times a day, they were transported to the Killing Fields.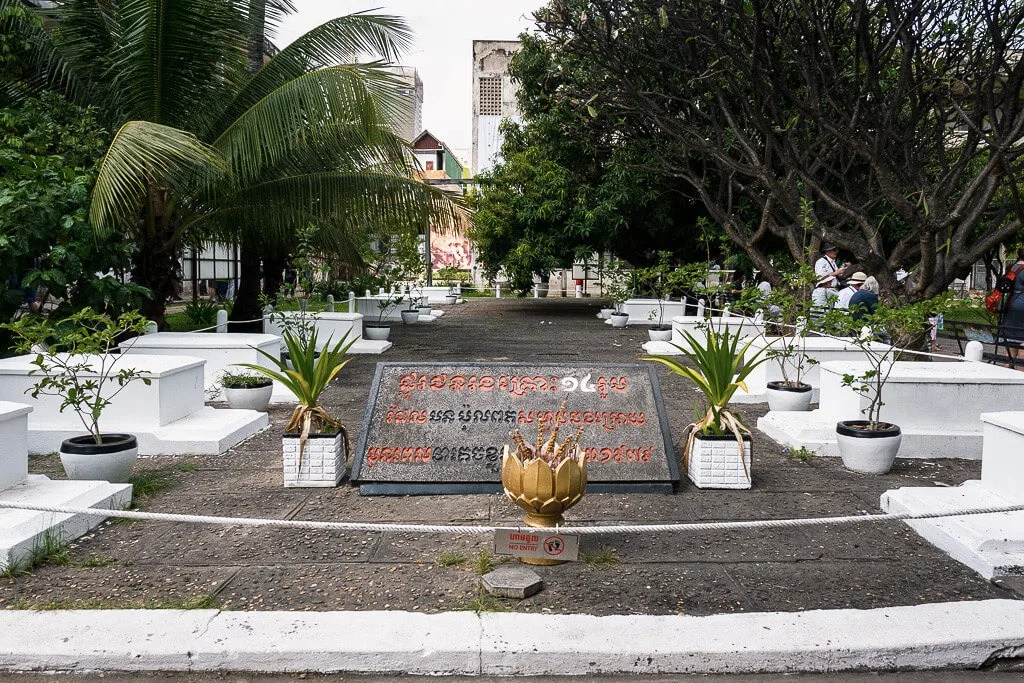 The audiobook is essential on this visit – it is incredibly informative and frank. Tickets will cost you $8 USD, which include the audiobook.
Alternatively, you can visit Tuol Sleng on a tour. This highly-rated one covers the Tuol Sleng prison and the Killing Fields in half a day.
5. Beng Mealea
Beng Mealea is a temple constructed with the same floor plan as Angkor Wat, but on a smaller scale.
Beng Mealea is located over an hour away from Siem Reap, about halfway to Koh Ker, which is also mentioned below. Both temples are often done as a day trip from Siem Reap.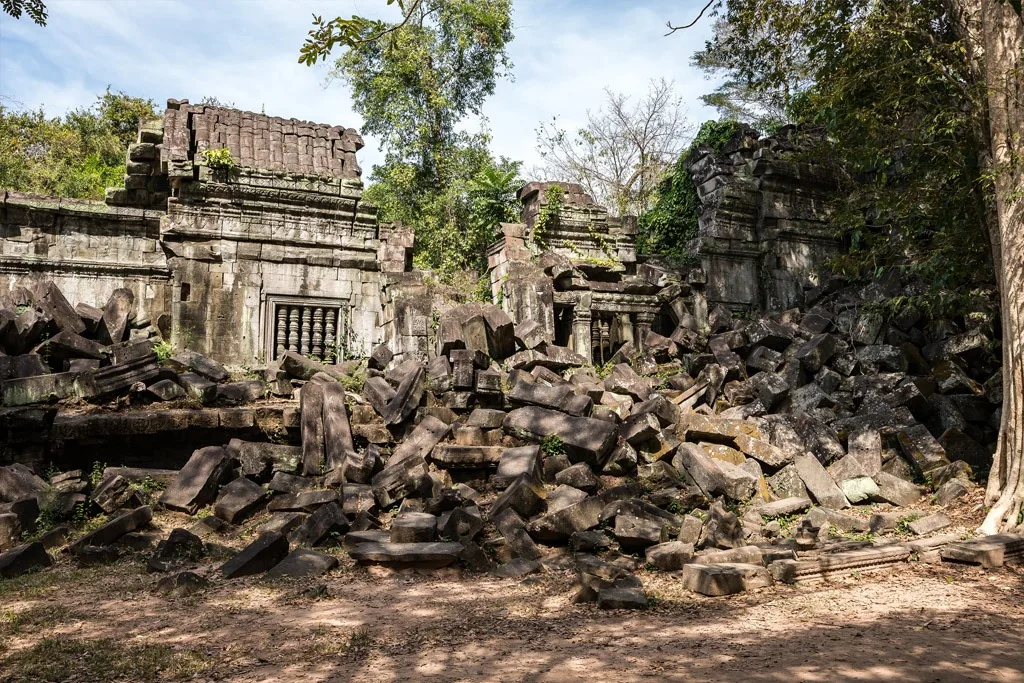 Given its location, there are much fewer tourists, making it a great escape from the ever-busy Angkor Archaeological Park.
The (mostly) unrestored building showcases trees and vines creeping out of cracks and crevices, similar to Ta Phrom Temple in the Angkor Park.
6. Koh Ker
Koh Ker is definitely a sight to be seen. It features a series of temples, with Prasat Thom being the main masterpiece. The tiered temple has been consumed in overgrown foliage which adds to the attraction.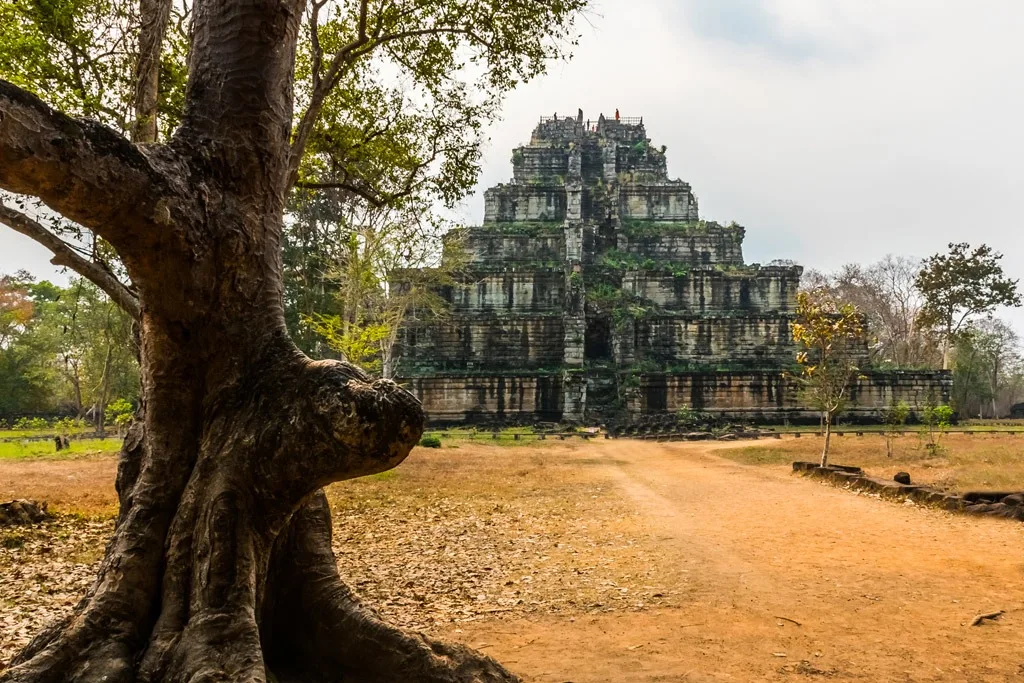 As mentioned above, Koh Ker is usually done as a day trip, stopping at Beng Mealea along the way. This journey will take you just over two hours one-way.
For peace of mind, you can already pre-book a top-rated tour of both Beng Mealea and Koh Ker.
7. Pub Street
Pub Street is the place to be when the sun sets. The restaurants and bars are great places to chill out. Find the ones with live music for a great atmosphere.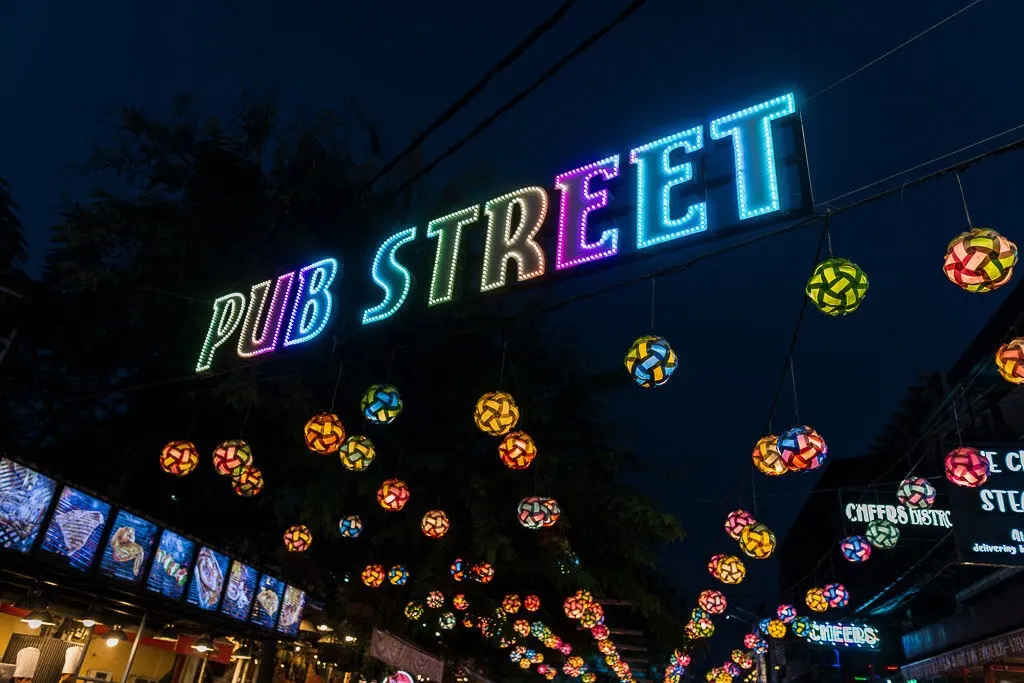 There's plenty to do at Pub Street – some weird and wacky!
Try scorpions and other fried creepy crawlies. Get a fish spa pedicure as you people watch. Bargain for interesting souvenirs at the night markets. There's one thing for sure – you won't get bored here.
8. Koh Rong Sanloem
Just next to Koh Rong lies Koh Rong's little sister. Koh Rong Sanloem is the place you want to go to for rest and relaxation, without the party culture.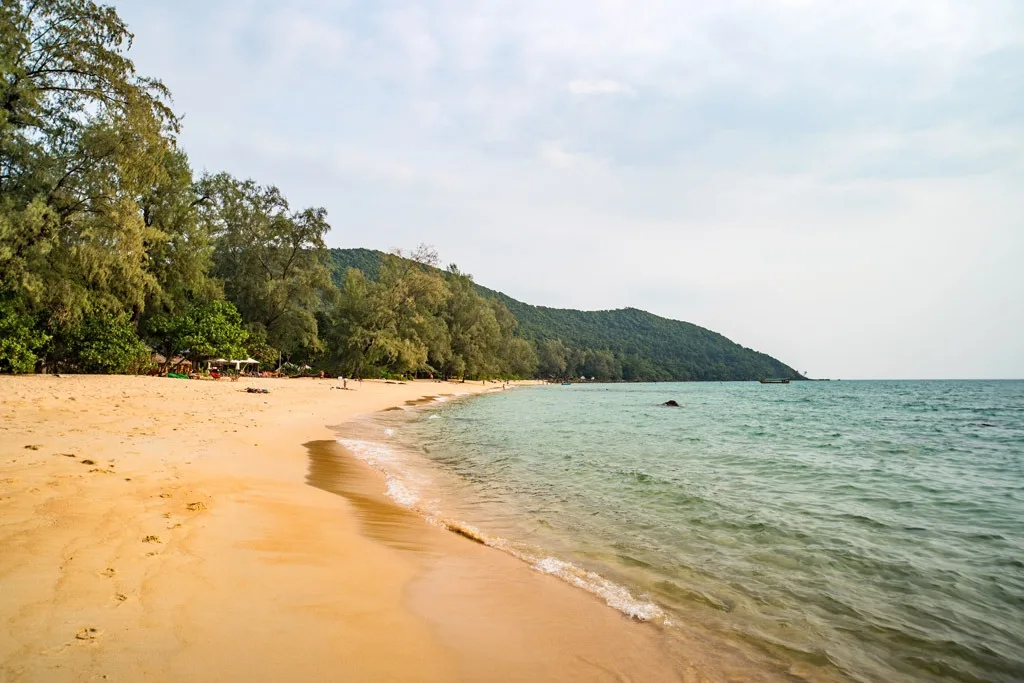 White sand beaches coupled with azure waters as far as the eye can see. If that hasn't convinced you, what about sipping a chilled coconut as you laze in a hammock? There's nothing not to love about Koh Rong Sanloem.
Animal tourism has a dark side and thankfully, tourists are starting to recognize the importance of ethical animal tourism.
Like many other countries in Southeast Asia, Cambodia has so-called sanctuaries.
It's up to the visitor to choose the right place to support, which can sometimes be overwhelming with misinformation and false advertising.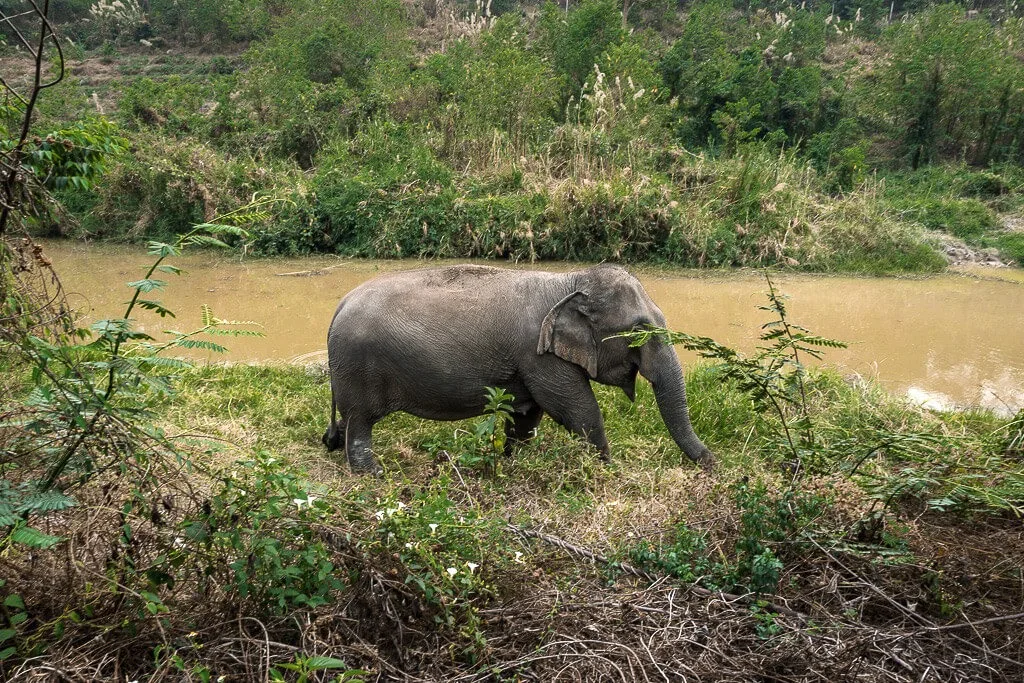 The Elephant Valley Project is considered to be an ethical elephant sanctuary. Located in Mondulkiri, it is quite a drive away from Phnom Penh (6 hours, in fact).
However, if you're on an extended holiday and are an animal and nature lover, this activity is a must-do in Cambodia.
We have visited their partner camp in Chiang Rai, Elephant Valley Thailand, which was an unforgettable experience.
10. Phare Cambodian Circus
The origin of the Phare Cambodian Circus is an interesting one. Refugees used the circus tricks they learned as a form of art therapy as they recovered from the crippling aftermath of the Khmer Rouge.
The circus runs every day from 8 pm – 9 pm. Tickets cost $18 USD for adults and $10 USD for children. You can find it in Siem Reap.
You can pre-book your tickets here.
11. Artisans Angkor
Artisans Angkor aims to revive traditional Khmer arts. They have a workshop in Siem Reap for you to browse their handicrafts, but the real magic happens at their silk farm.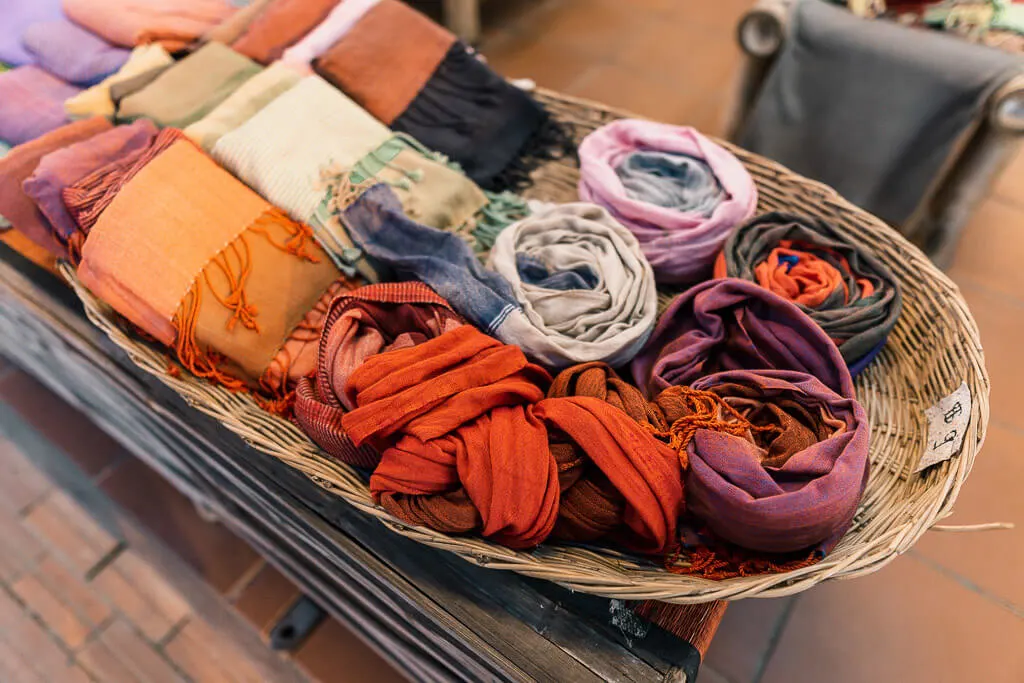 They're open from 7:30 am daily. Witness how they fashion silk to make their scarves, textiles, and jewellery. Take a shuttle during the weekdays from their handicraft workshop free of charge.
12. Preah Vihear
Due to its location, many visitors to Cambodia don't usually make it to Preah Vihear. It is truly a hidden gem.
Nestled at the border of Thailand in Northern Cambodia, Preah Vihear dates back to the 11th century and was constructed for the deity, Shiva.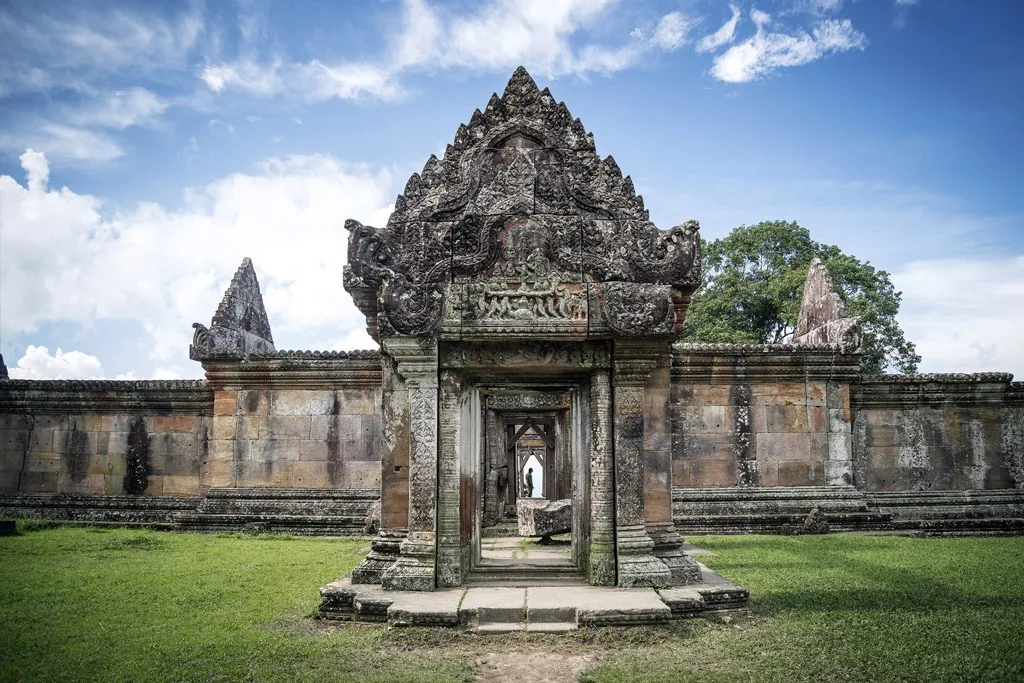 The Hindu temple is situated atop a huge cliff. Entrance fees are $10 USD for adults, and free for children under 12 years of age.
13. Battambang Bat Caves
Battambang is a quaint town located 3 hours from Siem Reap. It is the perfect place to go that is off the tourist track, but its wonders are slowly becoming more popular with travelers.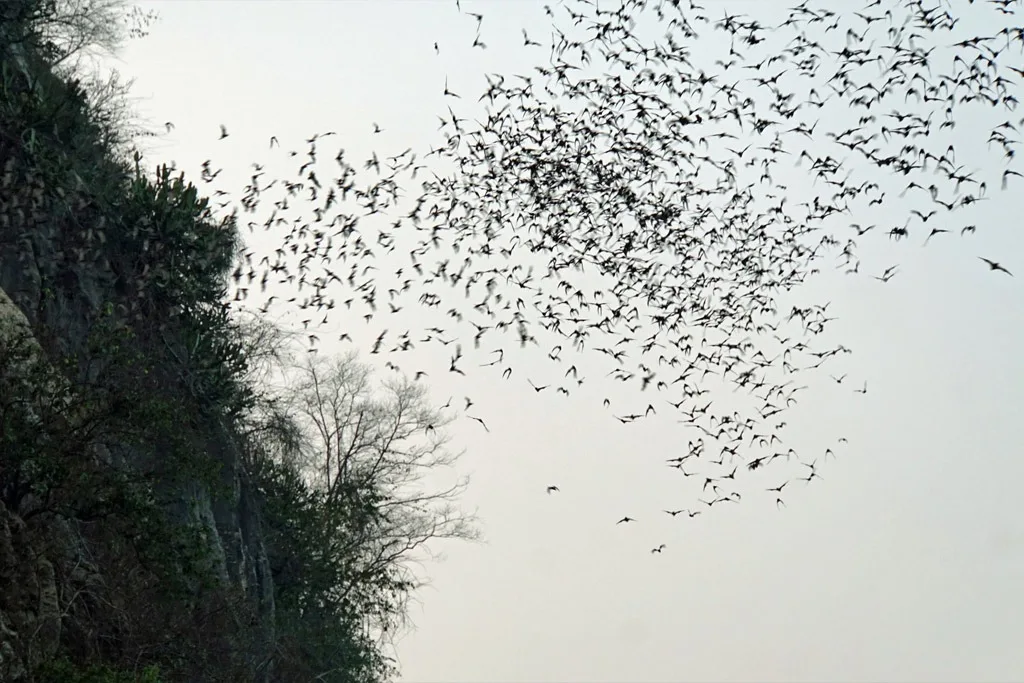 The Bat Caves are the town's biggest attraction, estimated to house millions of bats. At dusk, watch these creatures fly out of their cave into the canopy.
The natural 'performance' lasts up to an hour. You might even be lucky enough to see monkeys and other wildlife too!
14. Phnom Tamao Wildlife Rescue Centre
Phnom Tamao Wildlife Rescue Centre is Cambodia's largest zoo, established 25 years ago. The rescue centre is located over an hour away from Phnom Penh City Centre.
The centre serves the purpose of rehabilitating animals, such as elephants, bears, gibbons, lions and deer to name a few.
The majority of the animals at Phom Tamao have been rescued from illegal wildlife trade, making them a great cause to support.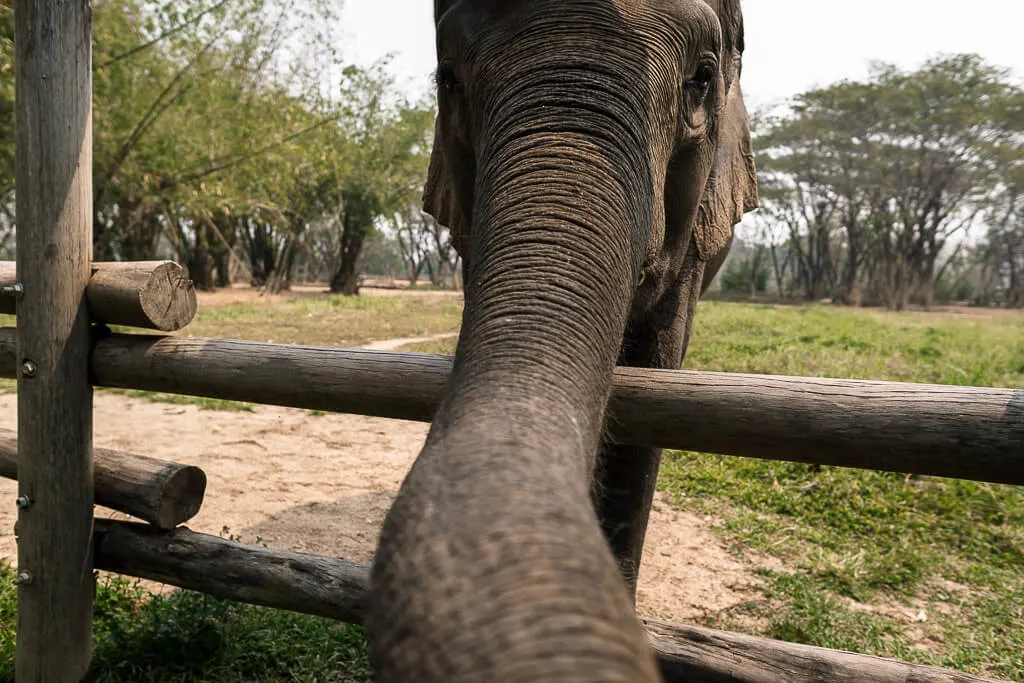 They offer many tours, including visits to the centre, wildlife release in Koh Rong, and various eco-tourism projects.
15. Sihanoukville Beaches
Sihanoukville is a popular holiday destination for tourists and locals alike. The town is a four-hour drive from Phnom Penh.
The beach town is lined with resorts and white sand beaches. The three most famous beaches include Otres, Ochheuteal, and Serendipity Beaches.
Otres is the best place to visit for shopping, eateries and coffee. It's a great place to spend the day but it can get quite busy during the dry season.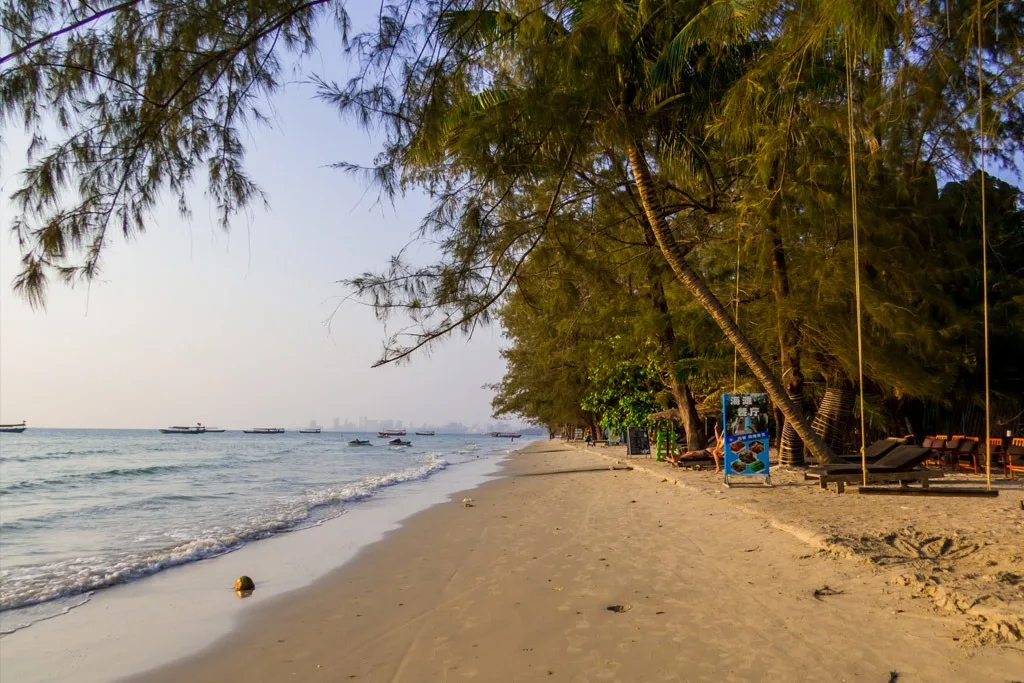 Ochheuteal is much the same – there are fewer eateries, but is a little more picturesque than Otres.
Serendipity Beach has a less touristy feel. This beach is better for backpackers and budget travellers.
---
About the Author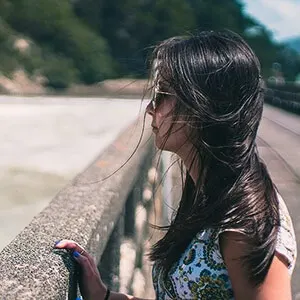 Bio: Delilah Hart is a lover of travel. She has been working on her travel blog as she ticks off the UNESCO World Heritage Sites.
How about you? Have you been to Cambodia? Which places left the most impression on you?
Pin this post for later: