This post is also available in:

Čeština
I'm writing this post in April of 2020, at a time of global uncertainty, when the whole world must stay at home.
Our beloved traveling and getting to know wonderful places around the world have been put on hold.
What to do, when you're safe and sound at home and grocery store visits are your only adventure?
Dream. Dream of places near and far. Transport yourself into a dream of a destination you'd love and enjoy.
Let's help our brains fantasize about travel a little bit. Below are many examples of how you too can induce that travel feeling without leaving the borders of your home.
Let's be adventurers, in our minds! Here are a few ideas how:
1. Explore the Great Barrier Reef with Sir David Attenborough
Yes, you read that right. The renowned travel documentaries commentator David Attenborough, with his typical calming voice, can guide you around the Great Barrier Reef off the coast of Australia.
The interactive website is divided into chapters by the individual locations on the reef with each featuring breathtaking photos, videos, unique sound recordings and short texts.
You'll learn about the fragile ecosystem and its tenants, incl. Nemo the clownfish.
If you love the underwater world, this site is highly addictive!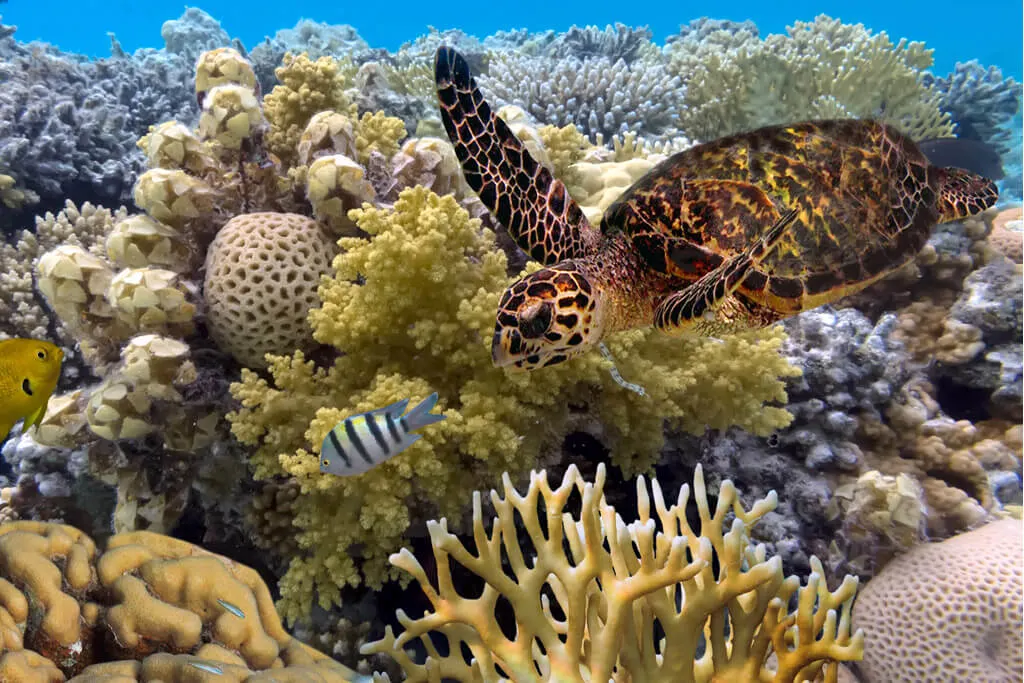 2. Attempt to learn a new language
Relax, I'm not asking you to acquire a new language skill. All I'm suggesting is getting your brain to work on language learning, which can beautifully kill the extra time you have on your hands. At the same time you'll be somewhat transported to the country your chosen language is spoken in.
Some good apps to use for language learning are Memrise and Duolingo. I spent years using Memrise for Mandarin and loved it.
Nowadays, I've seen people recommending Duolingo more. Dive in and see which is the right app to help you with your new language.
3. Read a travel book
Reach into your bookcase for a travel book that you love, and get lost between its pages. Did you run out of books on your shelves? These are some awesome book titles to go for:
All-time classics
Novels
Memoir style
Inspiration
All of these books can be purchased in hardcover/paperback versions or as an e-book. Some even have an audio version.
If you'd rather a country-themed book, have a look at these books set in France and these Italian novels.
If you have a kindle, downloading an extraordinary travel-related e-book to cover up your stay-at-home blues is a matter of 3 clicks.
If you don't yet possess a kindle, you should definitely get one. Kindle Paperwhite is the best current option on the market – it's even waterproof!
With a travel motive, of course! Assembling a puzzle is actually what I'm doing every free minute these days. Mine is one of the prettiest landscape puzzles, of waterfalls in Brazil, and has 2000 pieces. I finished the puzzle faster than this article and have ordered a larger one with 3000 pieces – wish me luck. :)
Make sure to get a quality puzzle and, if it's your first one, start small. Just 500 pieces (or less) will do.
Now, more than ever, jigsaw puzzles are NOT a waste of time.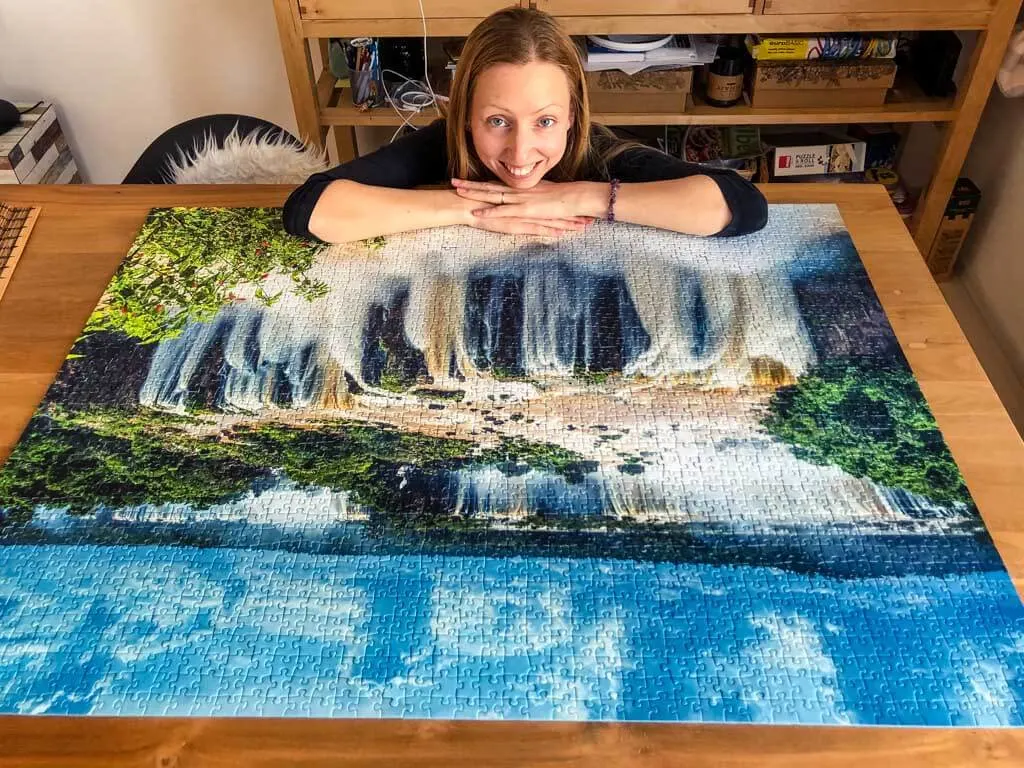 Do you want to feel like you're at the beach? Check out these beach puzzles.
5. Dive into your old photos
In my experience, nothing can transport you back to your past travels more than your own photos. It's one of the reasons why my blog posts take ages to finish. Once I dive into the photos, I get lost and emerge a few hours later with nothing written but with my heart full.
So how can you actually use your travel photos – in the offline world? Do you remember the old-school photo albums, where you would either place photos using sticky corners or just slide them into see through plastic compartments? It's still a thing!
Alternatively, you can make your own photobook. It's quite easy: you select a template, upload your photos and organize them. Every photobook service has software for that. It can be done online and you then receive your book in the mail.
For the more crafty types among you, a scrapbook can become a wonderful memory of a life-changing trip. I wish I had the patience for it!
For even more ideas on what to do with your photos from past trips, check out this blog post.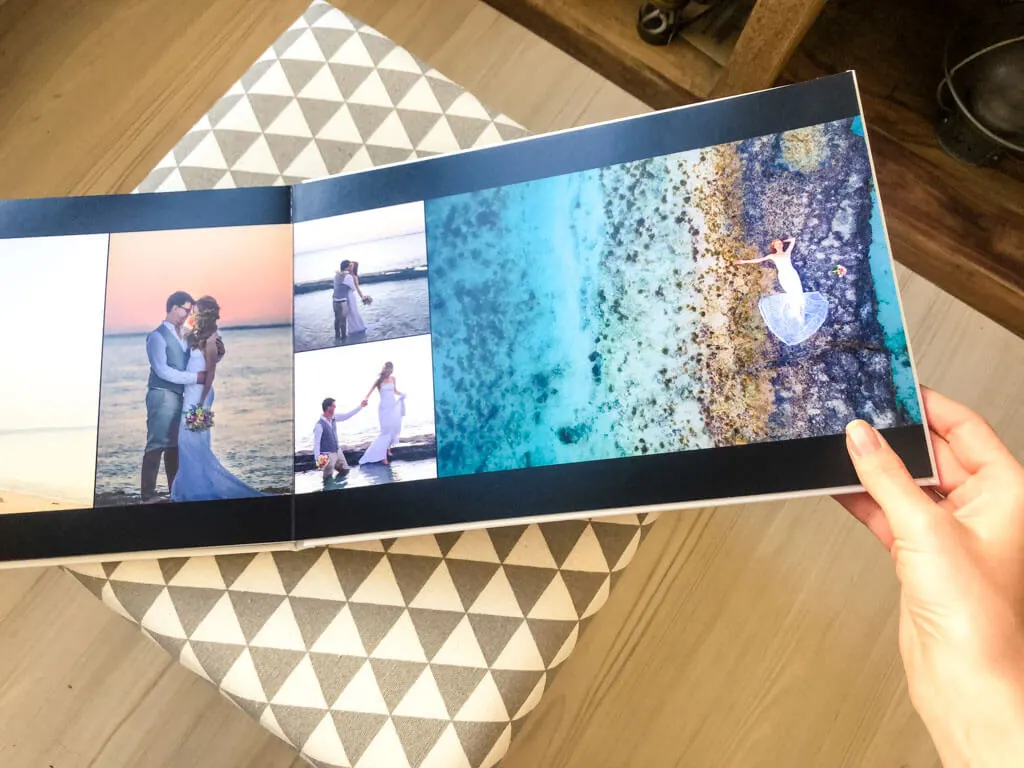 6. Find an online photography course
If you're in the mindset that this quiet time is an ideal chance to acquire some new skills, then a photography course is a great idea! That way, you'll significantly up your photography game and your photos on future trips are going to be top notch.
There are many courses available online – e.g. on Udemy. You can even come across free lessons on YouTube.
7. Immerse yourself in the wonderful world of calligraphy
In my world, calligraphy means Chinese or Japanese characters, but of course it applies to beautiful handwriting of any letters.
Use a quiet block of free time when you're not disturbed by anybody, turn on some string instrument tunes and draw with anything you find at home, ideally a brush.
Find a Chinese or a Japanese character online, study the sequence of the strokes and practice on paper like no one's watching. You can e.g. follow this video on YouTube.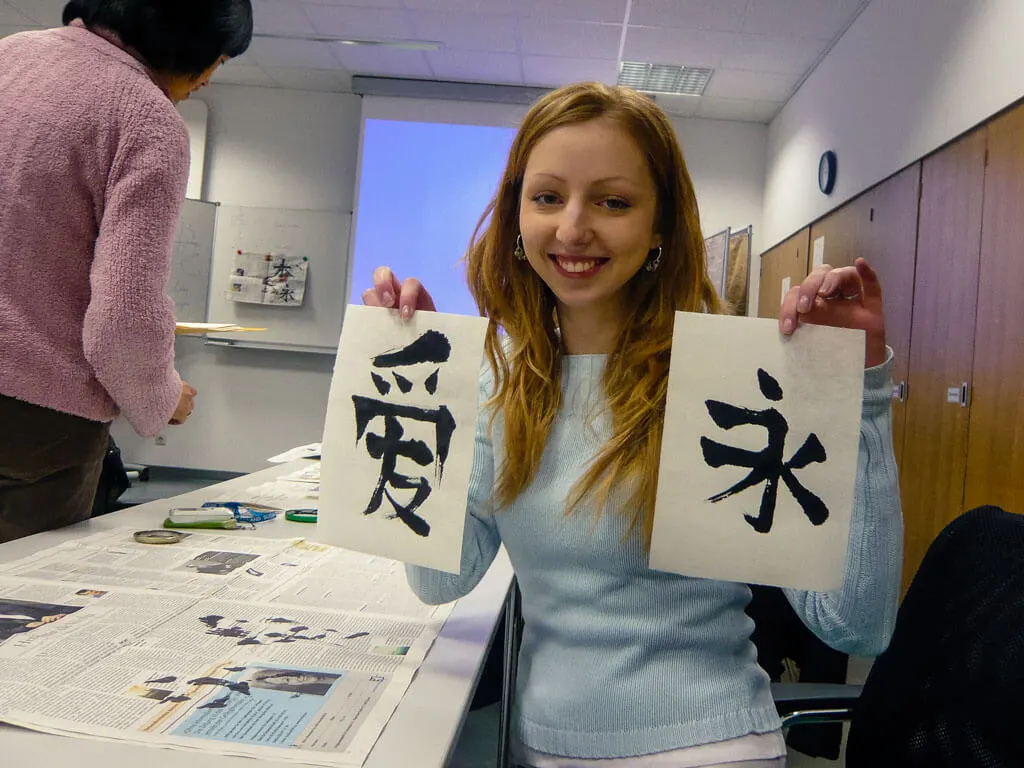 8. Write a memoir of your past travels
Write down your memories from past trips, so that you remember them for lifetime.
You can even start your own blog and share the link with friends and family.
A friend of mine also sends yearly PDF reports by email to all his friends and acquaintances :) I find that idea neat.
In whatever way you enjoy expressing yourself, put a pen to the paper or fingers to the keyboard and write and write. Who knows, you might discover you're actually a pretty good writer!
9. Cook an exotic meal
Your taste buds have the amazing ability to remind you of places you've travelled and get you excited about those you haven't visited yet. The wonder of tasting something for the first time never gets old, especially in the case of delicious dishes.
Here are a few examples of typical national dishes and recipes to make them:
Also see my food related articles, not to cook but to get inspired.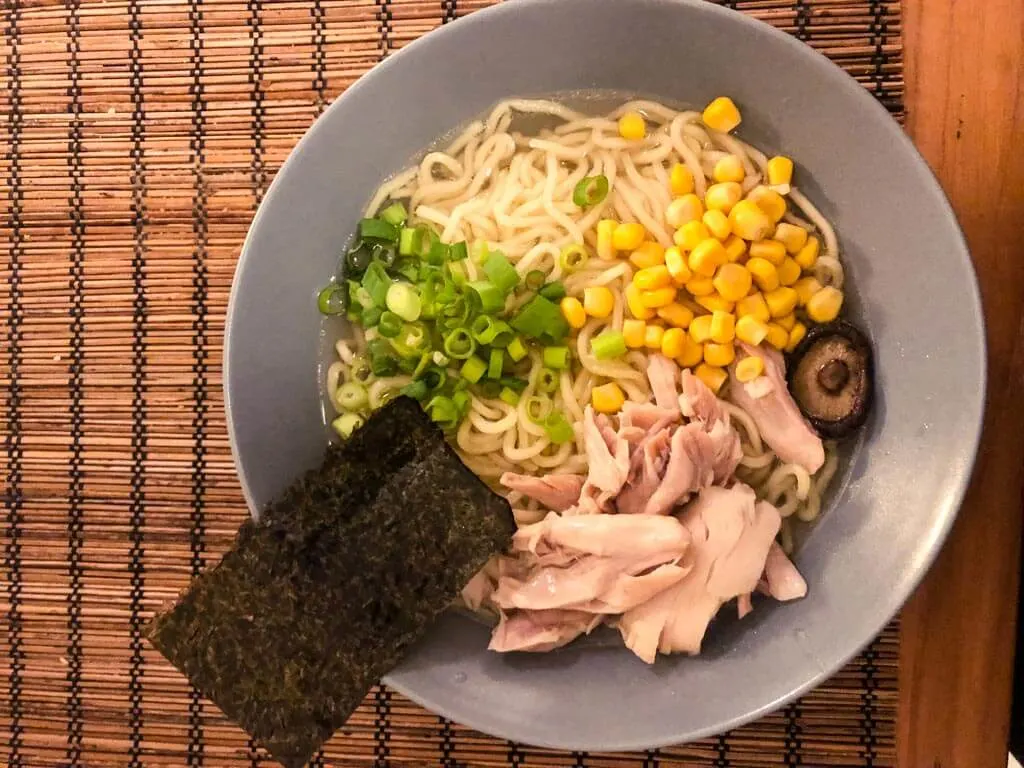 10. Let scents and essences transport you to places
Scented candles, incense sticks, essential oil in a lamp or a diffuser.. all these seemingly unimportant things are capable of overtaking your other senses and transporting you thousand miles away.
The scent of cardamom or vanilla will transport you to the Far East.
Close your eyes and the scent of fresh pine will have you believe you're surrounded by tall trees in a forest.
The fragrance of lavender will feel like you have a piece of Provence in your living room.
Just the 'ocean breeze' fragrance never worked for me. Anybody else?
11. Turn your attention to the interior of your home
How to make it more travel-related right at home? You can: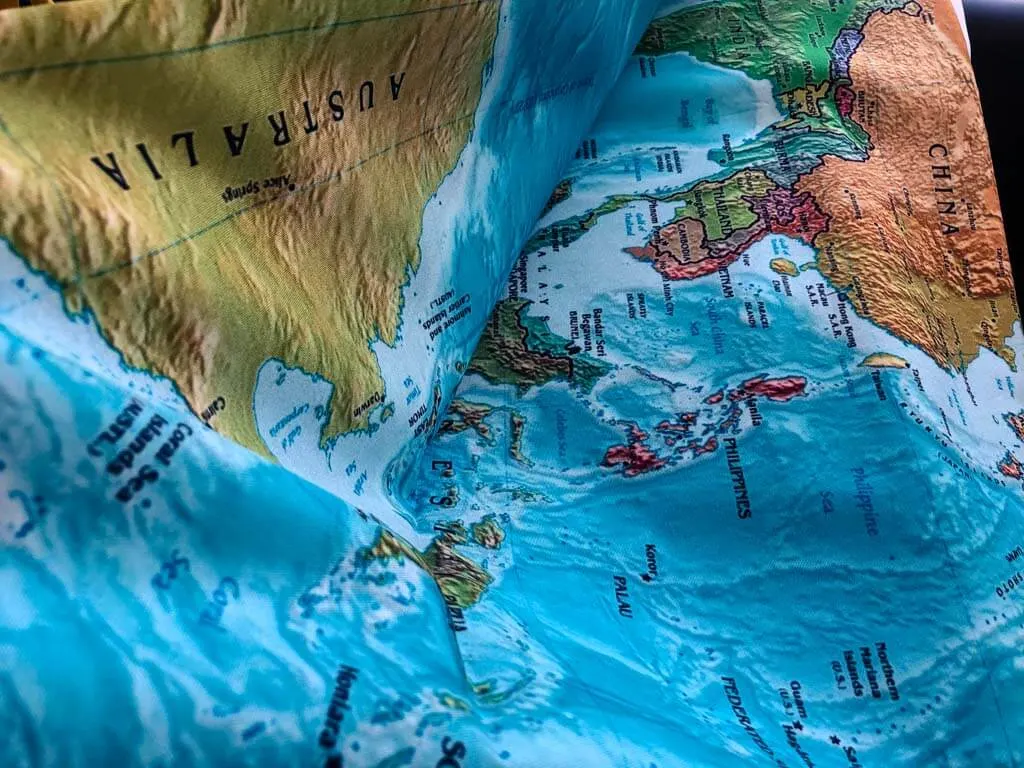 12. Make a thematic evening
Italy is the easiest. Cook a delicious pasta meal, let Italian tunes such as from Eros Ramazotti or Zucchero send some Italian vibes through your home.
Raise a glass of quality Italian wine and don't forget to use a lot of gestures in your conversation. Bonus points if you can mimic an Italian accent too!
After the meal, watch an Italian comedy. How about the classic La Dolce Vita by Federico Fellini?
13. Watch a travel movie
Ok, this one is obvious. Here's a few travel movie classics and the destinations they feature:
My personal favorite is Into the Wild.
See here also a complete list of top travel movies.
I plan to rewatch The NeverEnding Story (1984!) too. While it doesn't feature an existing country, it does give that sense of wonder that only travel brings.
14. Fold some paper into a colorful origami
The beautiful art of paper folding comes from Japan and is a wonderful zen activity. It's astonishing what can come out of a simple square of paper!
The easiest and most famous origami fold is the paper crane. Here are the instructions for how you can make your own.
Not only does origami calm you down and engage you in a peaceful activity, the paper folding skills can come in handy. I can't count how many times I folded banknotes into pretty shapes as a gift for newlyweds.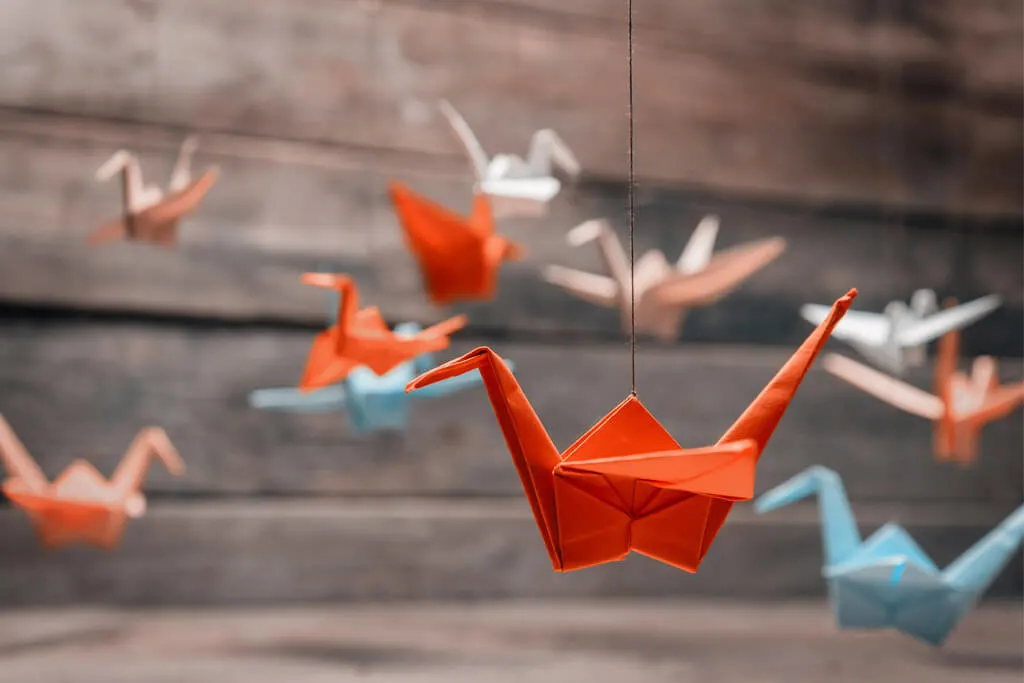 15. Go through your little treasures from trips past
Come on, open that box hiding away on top of your closet.
Once you hold the little keychain from Guatemala, come across the old ticket stub from riding the train in Sydney or a cheesy touristy photo of you at the Grand Canyon, a wide smile will flood your face and for a moment you'll forget about any current misery.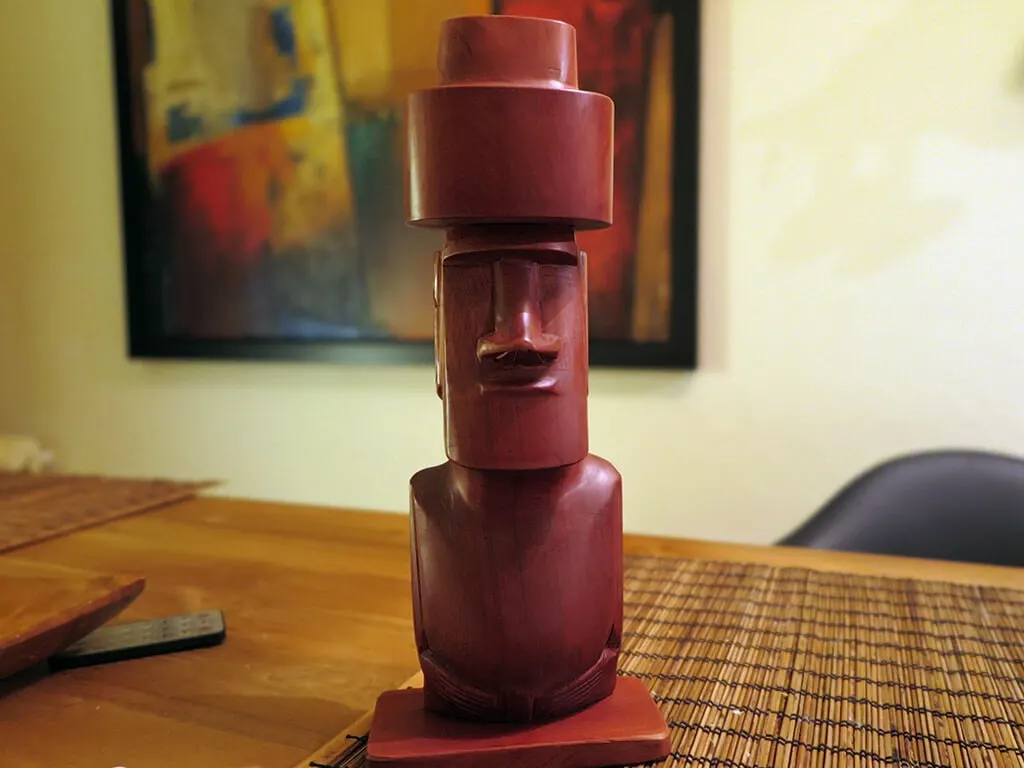 16. Invest in a VR headset
Immersing yourself in virtual reality is the ultimate escape from the real world. Sometimes it is actually better not to be in the "here and now" and instead dream with stunning views right in front of the eyes.
You can do so easily without leaving your home with a VR Headset. Oculus is the best brand on the market but you'd have to be really dedicated since it's quite pricy.
Similarly, you can use a cardboard version by Google into which you'll place your smartphone. It's not Oculus, but I tried it myself and it works! Plus, it's really cheap.
17. Sort old postcards
If you and your family or friends have been sending each other postcards from travels, now is the perfect time to sit down, read them all again and enjoy your friends descriptions of places near and far.
Bonus points if you become so proactive you send a few new postcards to family and friends. Practically any photo or a hard printout will do. And it doesn't even have to involve a trip to the post office. There are many online services, which let you send physical postcards. MyPostcard seems to be the go-to solution. I haven't tried it myself, though.
If you've never sent one, here's a good guide on how to write a postcard.
18. Go to a museum, virtually
There are many museums and galleries around the word who've made virtual tours available, for free! Google has helped with that. I found most of the info organized well into photos with descriptions, stories, history… all in English and easy for the now homebound traveller to interact with.
Here's a few picks:
You can find all the museums here. There are so many I never made it to the end of the list.
Apparently, more than 2000 institutions have participated since March.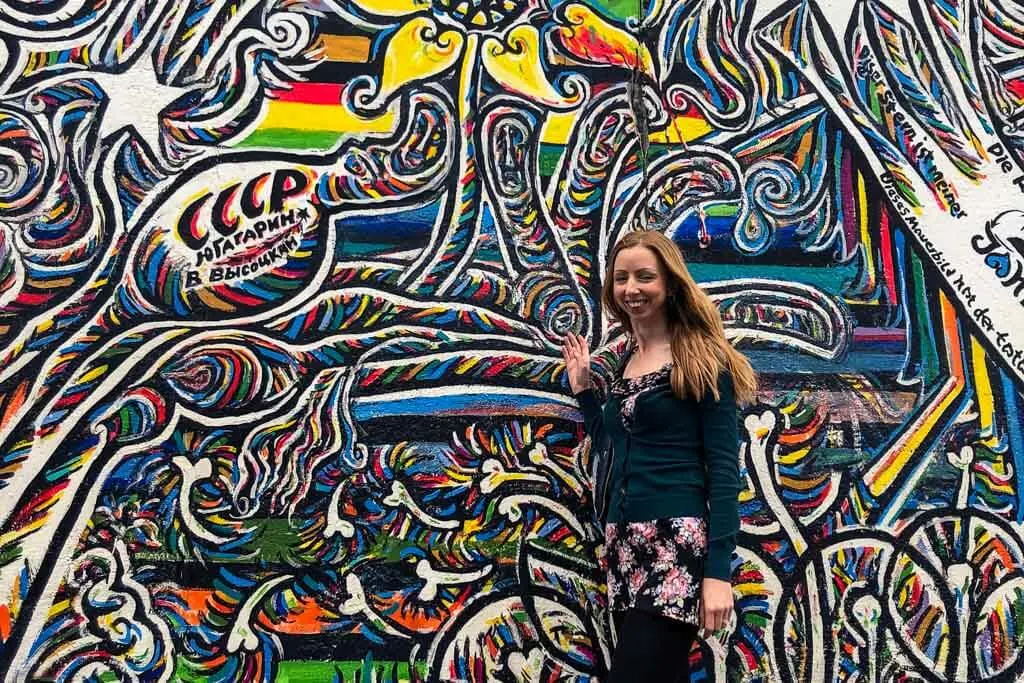 19. See an online performance
Do you feel like a beautiful theater performance, an opera or perhaps a musical would do your soul good at these times?
Even though we cannot head out and crowd in a closed-in auditorium, fortunately many theatres have embraced virtual screening of their shows, which serves well to also keep the livelihood of the actors and artists.
You have many options, actually:
And a lot more! If you have a favorite theatre, look them up online if they've stayed active and provide any online entertainment.
20. Build you own capsule hotel
Do you remember building pillow forts as a kid?
A 'capsule hotel' is just the adult version. Use pillows, cushions and blankets, chairs for support.. but to make it as capsule hotel like as possible, it must remain small. Ideally only so that you can crawl in on all fours and lie down.
Enjoy your capsule hotel with a little lamp and a book, read a story and then doze off, imagining you're in a real life capsule hotel somewhere in Japan.
As an additional bonus, afterwards, your apartment will feel like a huge adventure.
21. Stroll around any location in the world using Google Maps
Have you ever considered using Google's Street View option as an armchair travel experience? If not, now is the time to do it!
This works on the desktop:
Go to any location on Google Maps, find the little yellow man in the bottom right corner and just drag him into a street you want to check out. As you're dragging, a net of covered locations will show up. Some more remote locations in the world are not on Street View and you can only see photographs.
Keep 'walking' the streets by 'looking' around you, choosing any direction and clicking an arrow to move forward. It's actually quite fun and can kill quite some time.
Not to mention that you can sometimes find odd things alongside the roads. Here's an example of what I'm talking about.
Google Earth is great for a birds eye view. See e.g. Prague's Old Town Square, even though the view is quite empty. Google Earth's imagery is not real time, though, so in Prague's case they miraculously captured it with only a very few people at some point in the past.
22. Listen to a travel podcast
Let a bit of travel inspiration into your ears by listening to a podcast. What's more, you can even cook or do the dishes while listening.
I can highly recommend e.g. The Amateur Traveler Podcast by my friend and fellow blogger Chris Christensen. He has over 700 episodes!
The Thoughtful Travel Podcast is another highly rated travel content for your ears. It's available just on Apple Podcasts.
Or go for the aptly named Armchair Explorer. It's a rather new one, but has great reviews so far. It's also just on Apple Podcasts.
23. Listen to a country-specific music
Spotify features various playlists and you can even listen to one from any country in the world. Here's a few picks for you:
Or check out these songs about traveling and daydream.
24. Watch a travel TV Show
I especially like those that feature food. Anthony Bourdain was arguably one of the best in the world to show us the world through food.
On Netflix, you can watch a show called Anthony Bourdain: Parts Unknown.
For a more light-hearted, even a goofy food-related TV show, check out Somebody Feed Phil on Netflix.
Staying on Netflix, Travels with my Father featuring a British actor Jack Whitehall is also quite good. You just need to get used to their sense of humor and constant bickering.
Nature documentaries can tickle your fancy too and at the same time you'll learn a little something about the world we live in. Check out e.g. Our Planet on Netflix.
25. Dream about travel with travel quotes
When a quote is well formulated, it has the ability to capture our full attention and shoot straight into the heart.
Here's a few of my favorites:
To travel is to live. – Hans Christian Andersen.
Don't listen to what they say. Go see. – Chinese proverb
The best view comes after the hardest climb. – Unknown
To travel is to take a journey into yourself. – Danny Kaye
Cover the earth before it covers you. – Dagobert D. Runes
Traveling tends to magnify all human emotions. – Peter Hoeg
Not until we are lost we begin to understand ourselves. – Henry David Thoreau
Fill your life with adventures, not things. Have stories to tell, not stuff to show. – Unknown
I am not the same having seen the moon shine on the other side of the world. – Mary Anne Radmacher
If you wish to travel far and fast, travel light. Take off all your envies, jealousies, unforgiveness, selfishness and fears. – Cesare Paves
Travel isn't always pretty. It isn't always comfortable. Sometimes it hurts, it even breaks your heart. But that's okay. The journey changes you; it should change you. It leaves marks on your memory, on your consciousness, on your heart, and on your body. You take something with you. And hopefully, you leave something good behind. – Anthony Bourdain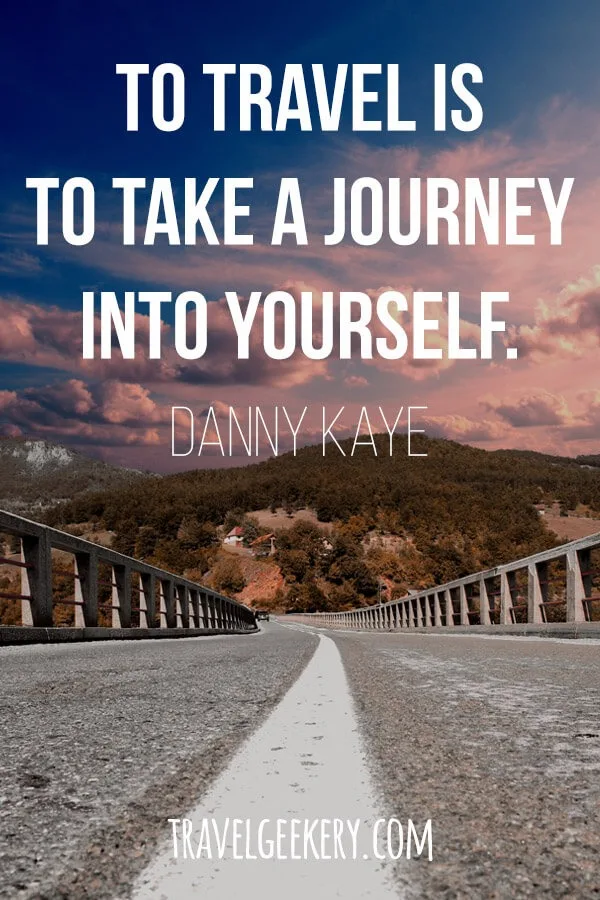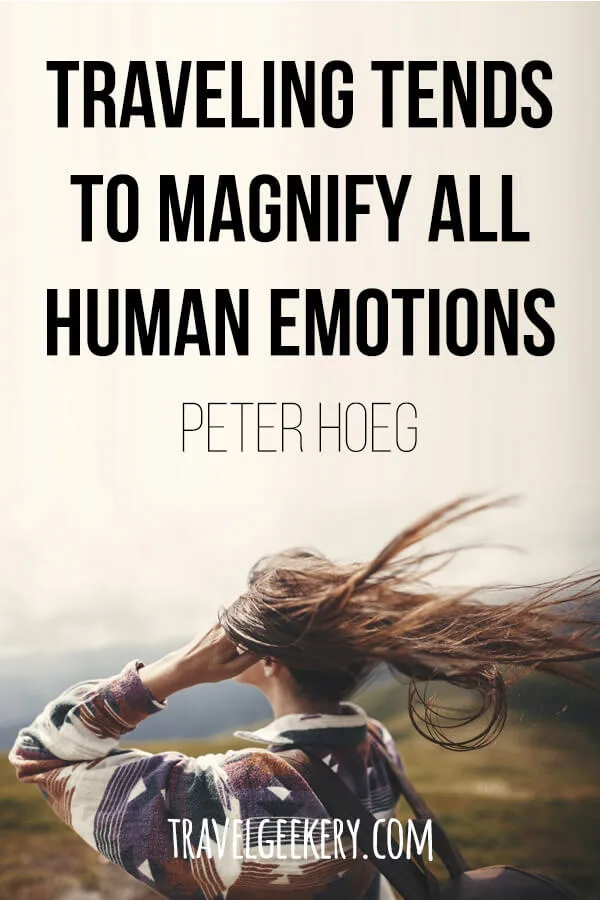 26. Dance like nobody's watching
Any movement is highly recommended while stuck at home, so let the hips swing to whatever world dance style comes to mind!
Sway in the rhythm of salsa, spin your partner in an Argentinian tango session, clap your hands above your head like in flamenco.
Would you like more?
Dance Samba like you're at a Carnival in Rio, twirl with your loved one in the living room during a Waltz session, or jump as high as you can just like the Maasai during the Adumu dance in Kenya and Tanzania.
I would love to see you try also the Haka dance of New Zealand danced by the ancient Maori people. Let me know if you're going to rise to the challenge and record yourself while doing so. ;)
27. Camp in your living room
Going camping in your own living room? You might think I'm nuts suggesting so, but a little fun like that will brighten your day, trust me.
So how to go about that?
If you have a tent, pitch it. Find calming bird chirping sounds on YouTube. You can even put up a mountain view on your monitor and position it by the tent entrance, so it feels like you're looking out to the mountains surrounding you.
Like this Instagrammer.
Turn on a moody lamp in the evening, sit by your tent, light a candle, and roast a marshmallow or two. The word will seem right at your feet at a moment like that.
28. Play an instrument
Like a busker, grab a guitar or any musical instrument you have at home, squat down and put on a show as if you were sitting on a Prague street, luring the passersby with your tunes.
Perhaps a family member will toss you a coin. Every little helps, right?
You can play online too. While researching this article, I found a website called Virtual Musical Instruments. And strangely enough, it works! If you have a touchscreen, you'll have the playing even easier.
29. Go on a virtual safari
Google now lets wild animals enter your home thanks to augmented reality. Go to a browser on your phone (iPhone or Android phone only) and type an animal into the search bar, e.g. "tiger" (if you're using your browser in a different language, the animal has to be in your chosen language).
On top of the search results, you'll be able to see the option "View in 3D" – click on that. Next, you'll be asked to move your phone in all directions, so the AR can load up the environment at your home. After that's done (it takes a while), you'll see the tiger right in your room!
I had a huge tiger in my kitchen. :)
These are the animals, which you can invite to your home thanks to Google: lion, tiger, cheetah, shark, hedgehog, duck, emperor penguin, wolf, angler fish, goat, rottweiler, snakes, eagle, brown bear, alligator, horse, Shetland pony, macaw, pug, turtle, cat, octopus. That's it, as far as I know.
Would you rather see wild animals in their natural habitat instead of your living room? andBeyond, a luxury travel company, does daily live streaming of safari locations around the world, mostly in Africa. See more on their Facebook.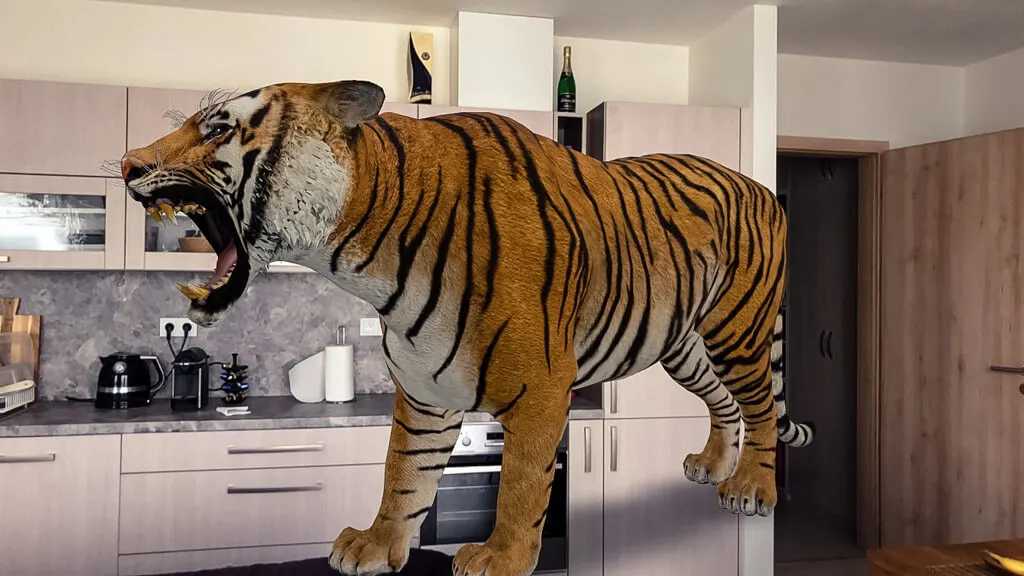 30. Make a cocktail or a mocktail
A country-inspired one, of course! Many of them are actually not too complicated to make at home, without having to buy special ingredients. It depends on how well your home bar is stocked. ;)
If you'd rather drink wine, you can join a weekly virtual tasting experience! Check out how on this travel blog.
31. Color something
Do you remember coloring books from your childhood?
Coloring can have calming, even therapeutic, effects. It's the main reason adult coloring books have become a global phenomenon.
Lucky for us, there are many travel-themed coloring books. These are the best that you can find on Amazon in a proper paperback version:
If you just want to give coloring a try, check out this free collection of downloadable coloring PDFs from libraries and cultural institutions around the world.
32. Take a walk in a US National Park
When taking a little walk outside, or even at home, if you own an iPhone, you can have your steps counted and see how far that would take you on the famous Appalachian Trail!
Yes, there's an app for that (iOS only).
There are many other routes available covering many National Parks around the US. Most are free, some have a small price tag like $1.
33. Put on a Slow TV
Never heard of Slow TV? That makes two of us. This is what I found:
Clips of Slow TV feature long train rides, sailing trips, walks through cities.. all several hours long. They are ideal for when you're fed up with watching anything on the TV, yet want to still have some inductive sounds and visuals to make it feel like you're traveling.
In my opinion, these are best played when relaxing, doing household chores (hello, ironing!) or simply as an alternative to staring out the window.
Lonely Planet has put a few together in an article – read it here. (Side note: if the videos act up and play all at the same time even after you paused them, just open your chosen one in a new tab.)
34. Read travel blogs
If you enjoy reading about travel, now is the best time to support your favorite travel bloggers, who've seen their traffic slashed and their income evaporating.
Here are a few I can highly recommend:
TravelGeekery – yes, it's the one you're reading right now, featuring many European destinations and quite a bit of Southeast Asia.
Green Global Travel – fellow blogger friends writing about sustainable travel, often covering animals too.
Nomadic Matt – one of the most established travel blogs, Matt himself even went down with the virus.
Actually, I'm going to end the list right here since I can't include some friends and not others!
35. Watch a webcam
And no, stay away from those that feature busy cities! I recently checked out the Old Town Square webcam (in Prague) and almost fainted. I've never seen it so eerily empty.
Nature locations are much better. Here are a few good webcams:
Ok, that's all! I truly hope you found at least one activity that made you excited and you can't wait to try it out! Let me know :)