I've been recently getting some more expert advice on places, which I did visit myself in the past, but haven't covered in-depth. That's the case with Sydney as well.
So today, I have Katie, an Australian by choice (or by accident?) from www.theaccidentalaustralian.com to cover the topic of visiting Sydney inexpensively for me.
Let's hear it straight from Katie:
Sydney, Australia is one of the most beautiful harbour cities in the world. Circular Quay, the Opera House, Bondi and Manly beaches, the Rocks – there is so much to see and explore.
Unfortunately, Australia is expensive to get to from just about anywhere in the world and once you're here, Sydney is a notoriously expensive city to visit.
However, it doesn't have to be! There are lots of ways you can save money while visiting Sydney and there's also loads of free or really inexpensive things to do.
Here are our top 10 ways to visit Sydney on a budget, because backpacking Australia doesn't need to break the bank:
1. Travel with an Opal card on Sundays
The best way to travel around Sydney is with an Opal card, your reusable ticket for public transportation.
Grab a card when you first arrive at the airport and load it with some cash, as it's your key to getting around Sydney easily. Tap on and off when you travel on the ferries, trains, buses, or light rail, and the fare cost is deducted from your balance.
Luckily, almost all the main attractions in Sydney are on public transportation and you can also travel well outside town on the Sydney train and bus network, which stretches as far as the Blue Mountains to the west, Wollongong in the south, or even Newcastle in the north.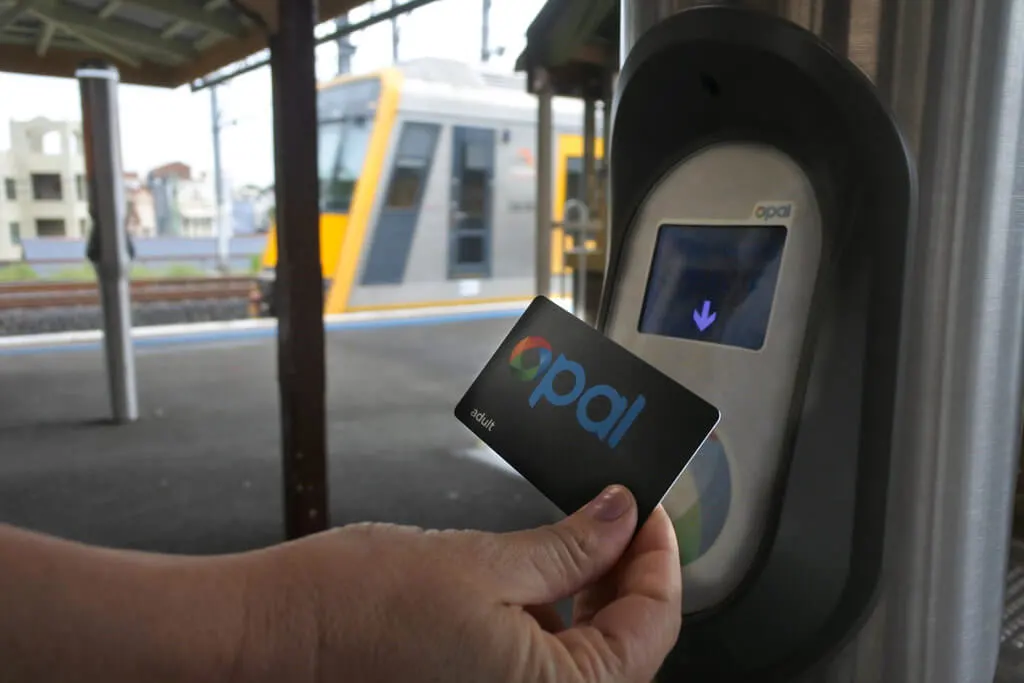 Frequent travel and sightseeing can add up quickly though. However, one awesome thing about the Opal card is that it caps travel costs on Sundays at $2.80 for adults or a bit less for children or pensioners. This means you can travel all day on all transportation methods for a super low price.
If you're considering taking the ferries, which can run over $10 per $15 per trip, depending on your destination, or heading out of town, try to plan this excursion on a Sunday so you can take advantage of the Sunday special deal. It's an amazing saving and a really cool thing offered by Sydney transport.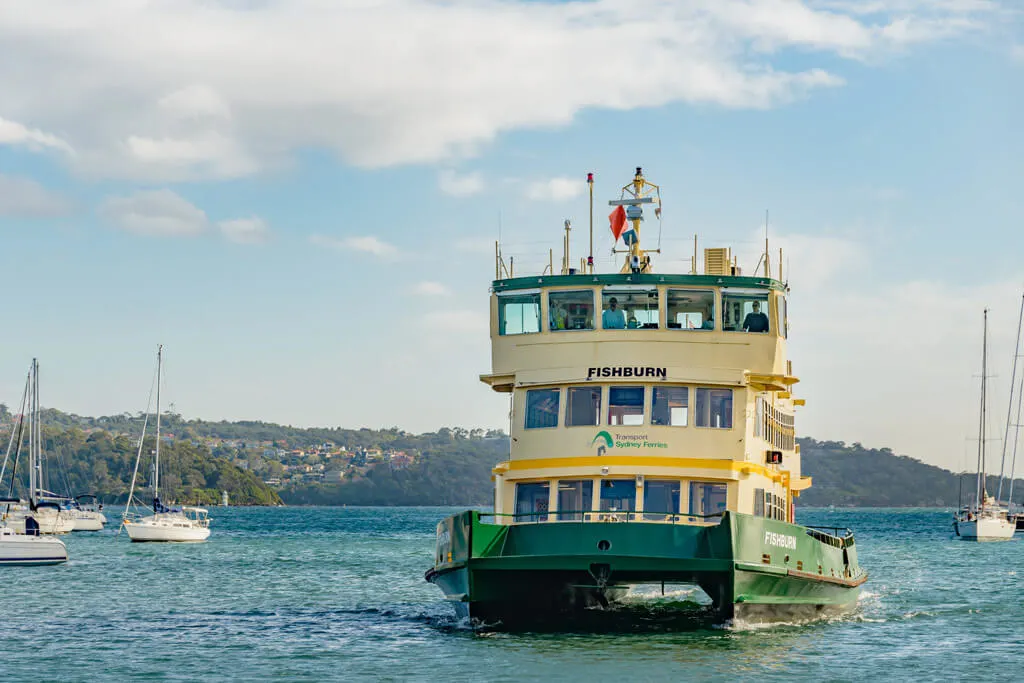 Public transport is also great for discovering some secret spots in Sydney, like Diamond Bay or Milk Beach.
2. Check out one of the city's many free museums and galleries
Sydney is rich in history, art, and culture and one of the best ways to learn more is by spending time in one of the city's galleries or museums. Many of them have free entry – pop in to spend a few hours learning more, taking in the art, or even just for something to do on a rainy day.
Some of the best include the Museum of Contemporary Art (MCA) in Circular Quay, the White Rabbit Gallery, just outside the CBD with a focus on contemporary Chinese art, the Art Gallery of New South Wales, and the Rocks Discovery Museum.
If your budget allows, it is worth also visiting some of the paid entry museums. I'd recommend the Australian Museum, the Museum of Sydney, and the National Maritime Museum. They all have great permanent collections as well as rotating special exhibits often visiting from overseas.
3. Go on a free walking tour
Many cities offer free walking tours, where tour-goers pay at the end of the tour what they think it was worth. Sydney is no exception, and the tours are a fun way to learn more about the city on your own budget.
I've done a few of the tours from both Free Tours Sydney and I'm Free Walking Tours, each of which go for a few hours, and can highly recommend them.
A tour of the Rocks is especially fascinating as you learn about the history and interesting happenings in one of Sydney's oldest neighborhoods. The tour guides are extremely knowledgeable and passionate about the city they live in, so consider joining along for a free tour when you first arrive in town to help get your bearings.
4. Stay in the Rocks, with some incredible harbour views – for next to nothing
Sydney accommodation can be expensive, but it doesn't have to be. I am a big fan of staying in hostels as it's one of the best ways to save money when travelling, meet new people, and to base yourself in a central location.
Hostels can often be rundown and noisy so if you're looking for somewhere to stay a bit above your average hostel, consider the Sydney Harbour YHA. It's one of my favourite hostels in town.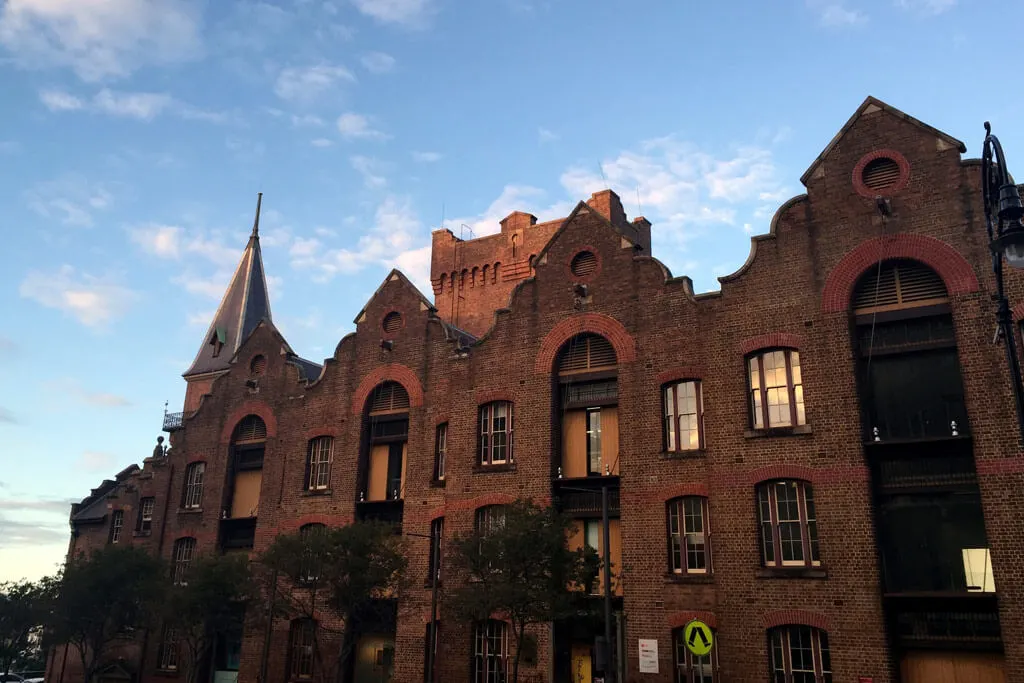 Located in The Rocks, their rooftop has unbelievable views of the Sydney skyline. If you happen to be there over New Year or the Vivid Festival, make your way to the rooftop to enjoy some of the best views of the Harbour Bridge and Opera House that seriously beat any five-star hotel.
However, if it's booked, there are a lot of other great options in town. Just read reviews online first to make sure the location and atmosphere will suit.
5. Walk across the Harbour Bridge
The Sydney Bridge Climb, which lets participants harness up and literally climb the Sydney Harbour Bridge via a guide, is an incredible experience, but it's super expensive.
There's a free alternative, though. The Harbour Bridge is pedestrian-friendly, and you can easily walk across from one side to the other. The views are spectacular, even if you don't do the Bridge Climb, and you'll get some great photo opps.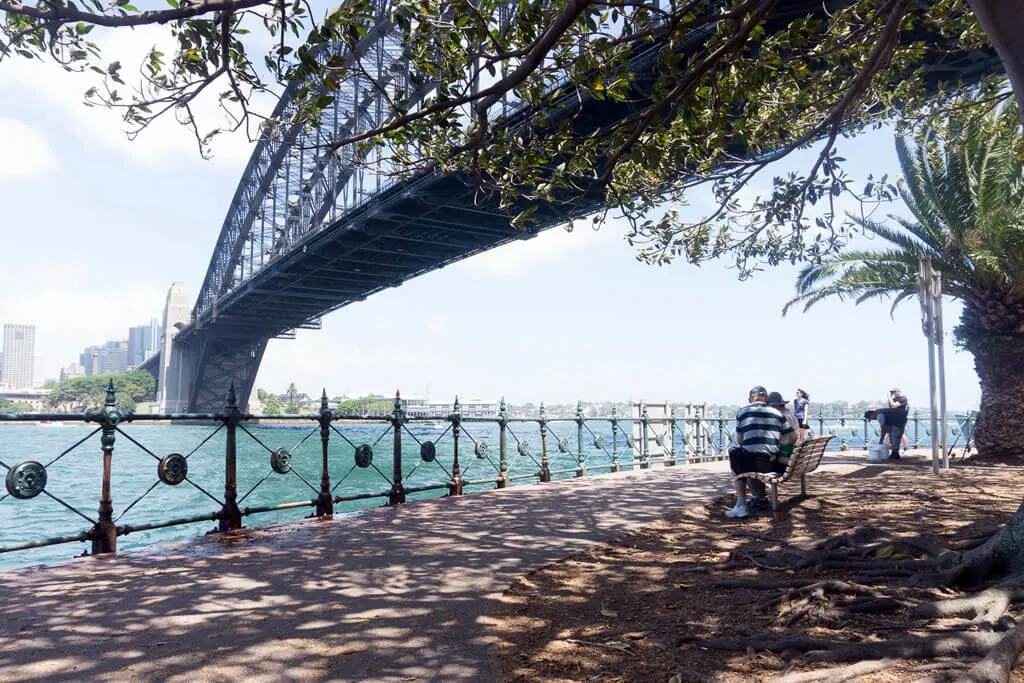 If you want to climb a bit higher up than the pedestrian walkway, the Sydney Harbour Bridge Pylon Lookout is both a museum on the history of the bridge, along with a lookout point. It's open to the public and is about $20 AUD per adult. Still, it's much cheaper than the BridgeClimb.
If you're starting in the Rocks and walking across to the north side, pop into Luna Park.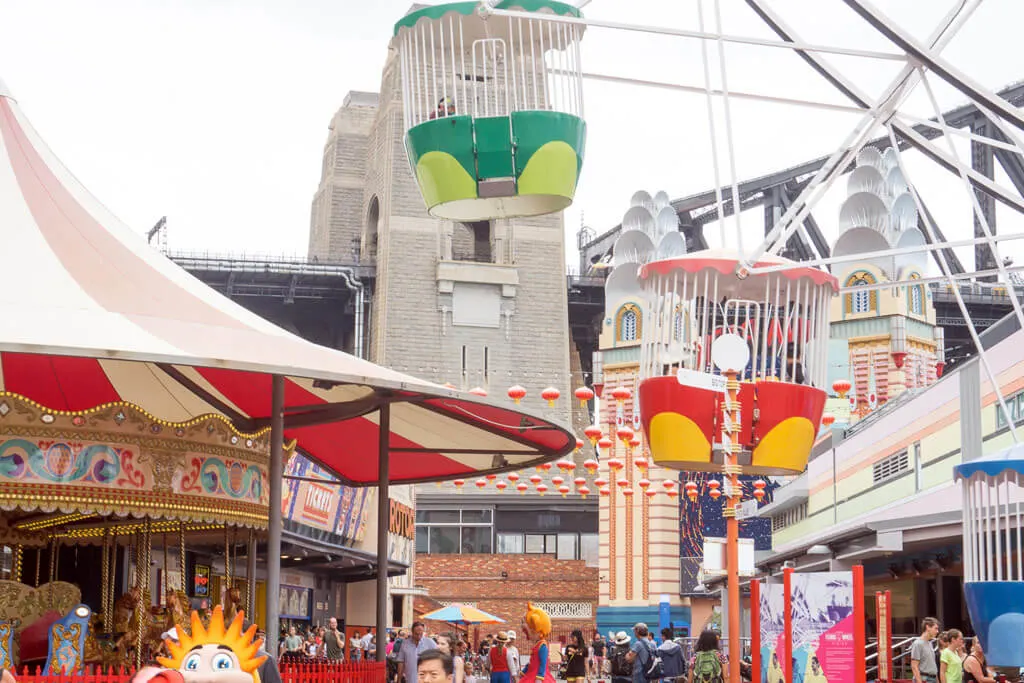 This Art Deco style amusement park, right on Sydney's harbour shores, is another cool thing to visit. It's completely free to walk around, take in the views, and check out the entertainment. You only need to pay if you want to go on one of the rides (e.g. the Ferris Wheel does give you some great views!).
6. Check out the fireworks of Darling Harbour
Sydney might be famous for its fireworks on New Year's Eve and Australia Day, but if you're not visiting during those times, you're still likely to see fireworks.
Almost every Saturday night (time varies depending on the time of year), Darling Harbour offers the Darling Harbour Fireworks. It's a free show and seriously impressive.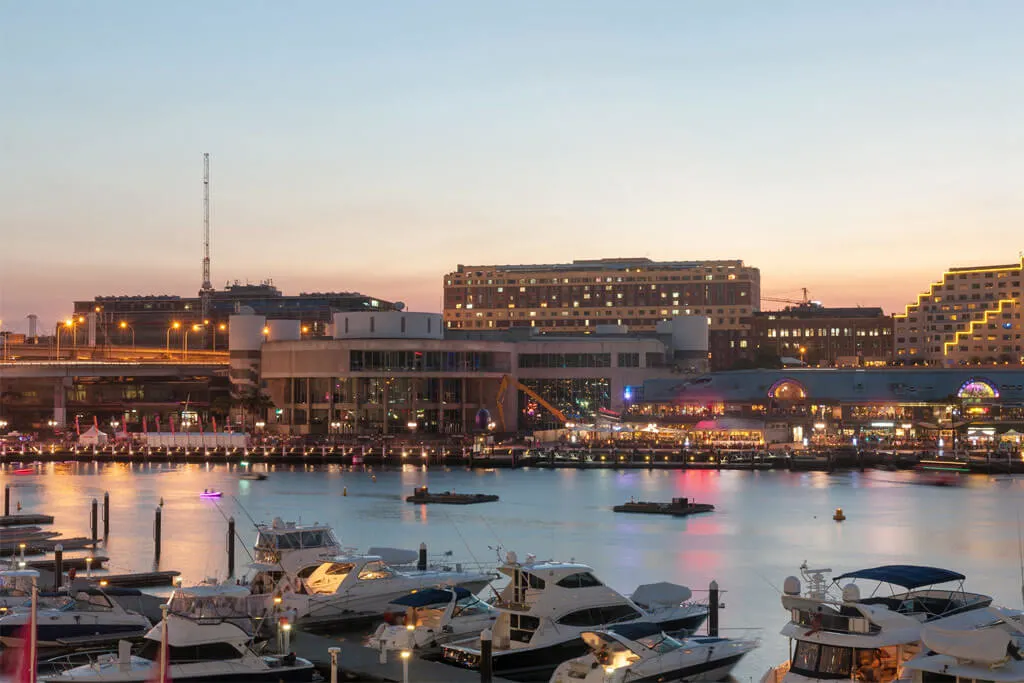 Come early, bring along some snacks, and enjoy the show. There's also a lot of food courts in Darling Harbour, helpful if you're looking for a cheap bite to eat.
7. Picnic in one of the city's stunning gardens
Sydney is chock-full of gorgeous parks. They are a great place to visit for a picnic (most allow alcohol as well, if you want to bring along some wine), and an afternoon in the park is a fun, budget-friendly alternative to hitting a bar or pub.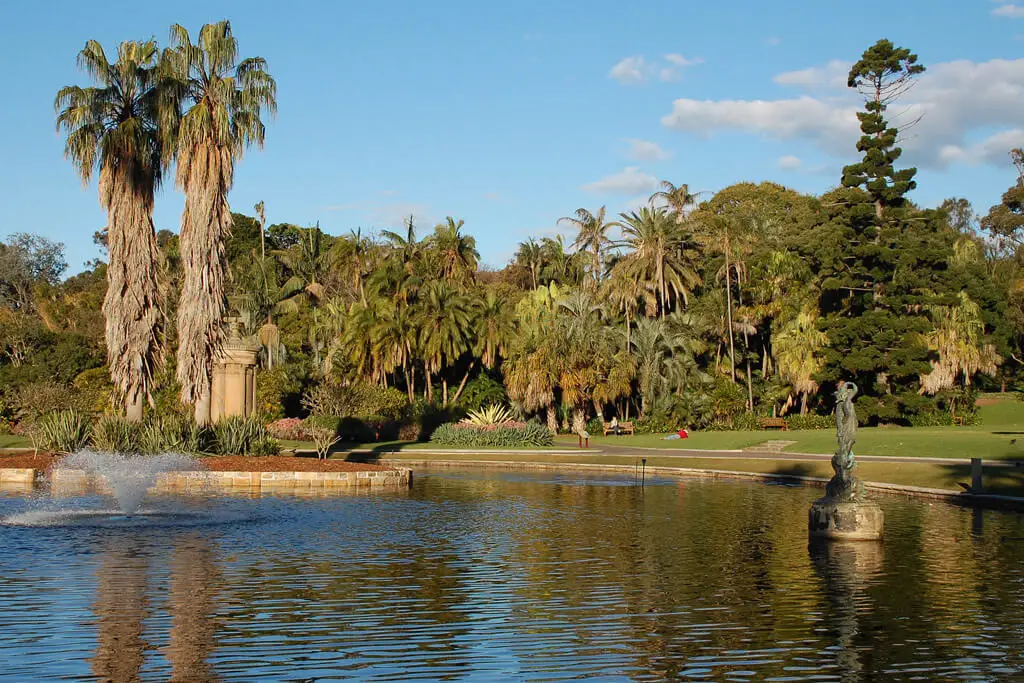 Sydney's Royal Botanic Gardens is the most famous, offering harbour views and seemingly endless space to enjoy. It also offers free tours of the gardens most days, and you can also visit the Calyx, a nearly free (gold coin donation requested for entry) greenhouse within the park that offers changing exhibitions on gardens and plant life.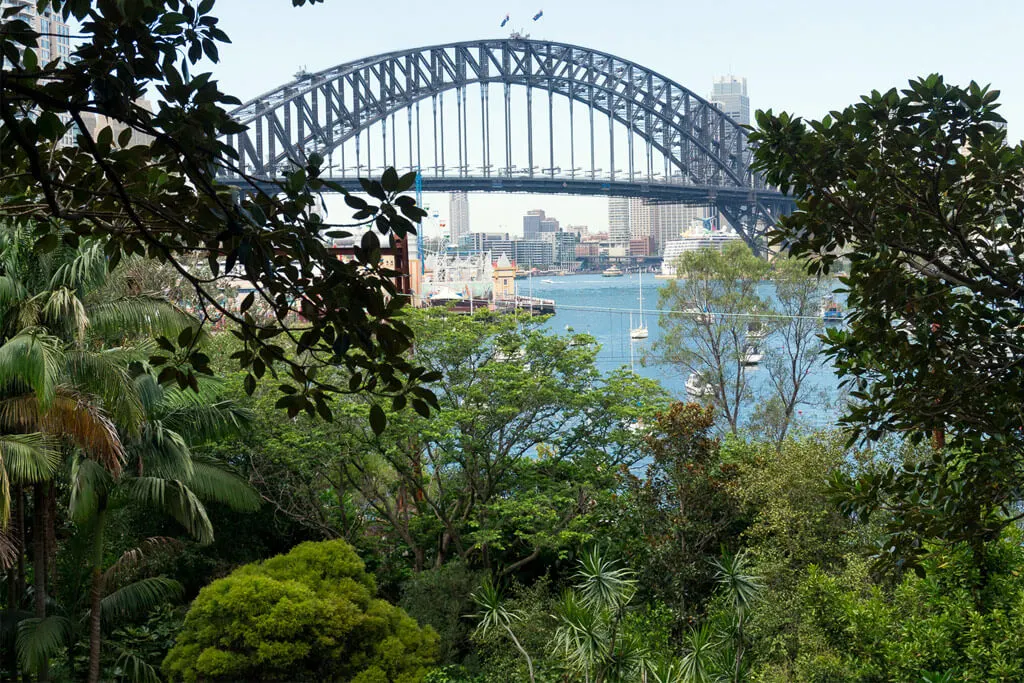 Other amazing parks worth exploring include Centennial Park, Hyde Park, and Barangaroo Reserve, all easily accessible from the CBD.
8. Consider coming on a working holiday
If you're planning to come to Australia for more than a month or so, consider coming on a working holiday visa. Although not an option for everyone, if your time allows, Australia has an amazing working holiday visa program.
Passport holders of many countries (generally under the age of 30), can move to Australia for up to one year, working for up to six months per employer. A second year can be granted for most participants by spending time doing regional or farm work around the country.
If you want to travel around Australia, not just Sydney, this is something to consider, as the ability to work in Sydney can be really useful in saving money for your travels.
9. Bondi to Coogee walk
There's many great hikes, or bushwalks, around Sydney, but the Bondi to Coogee walk is one of the most well known, and for a good reason.
This stunning coastal walk through Sydney's Eastern Beaches is about 6km long each way (although it can be done in parts), and takes in some of Sydney's most beautiful beaches, including Bondi, Tamarama, and Bronte.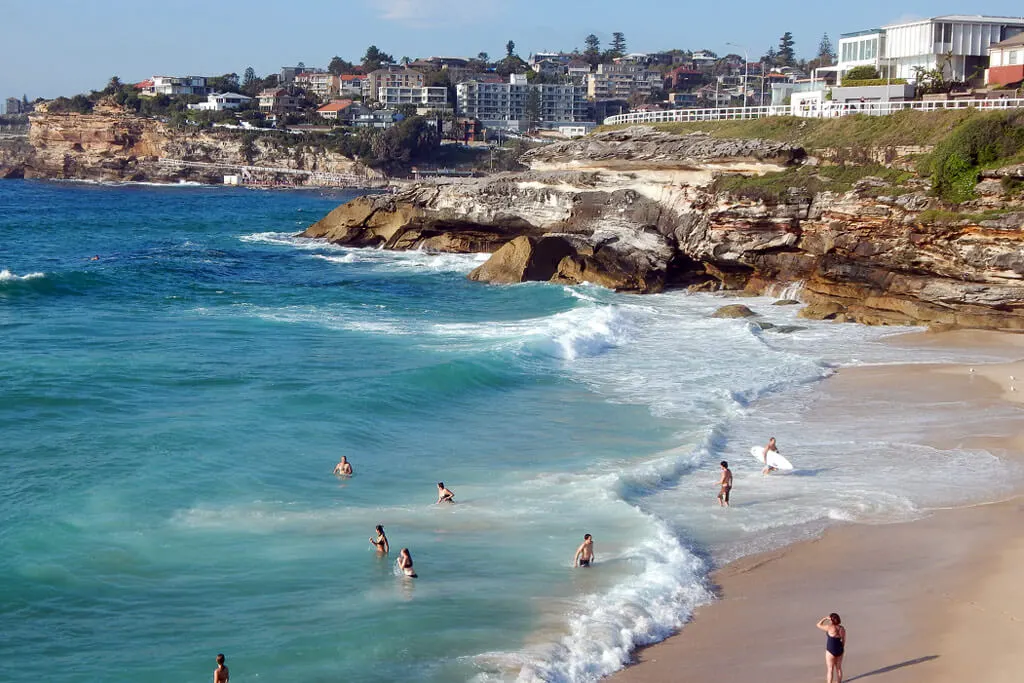 From Bondi Junction, catch one of the frequent buses down to Bondi Beach, and the walk is then easily sign marked or, just head right along the coast and you'll be on the way. Even in winter, the sun in Sydney is really intense, so do bring along a hat, water, and sunscreen.
10. Head under the sea and go for a snorkel
Sydney's beaches and reserves are rich in marine life, and heading out for a snorkel is an incredible way to experience the city's marine life. If you don't have a snorkel and mask, they can be purchased pretty cheaply or often they can be rented near the beaches.
Some of the best places to snorkel in Sydney include Clovelly Beach or Gordon's Bay, in Sydney's east, Manly's Shelly Beach (part of the Cabbage Tree Bay Aquatic Reserve), and Bare Island, near Botany Bay.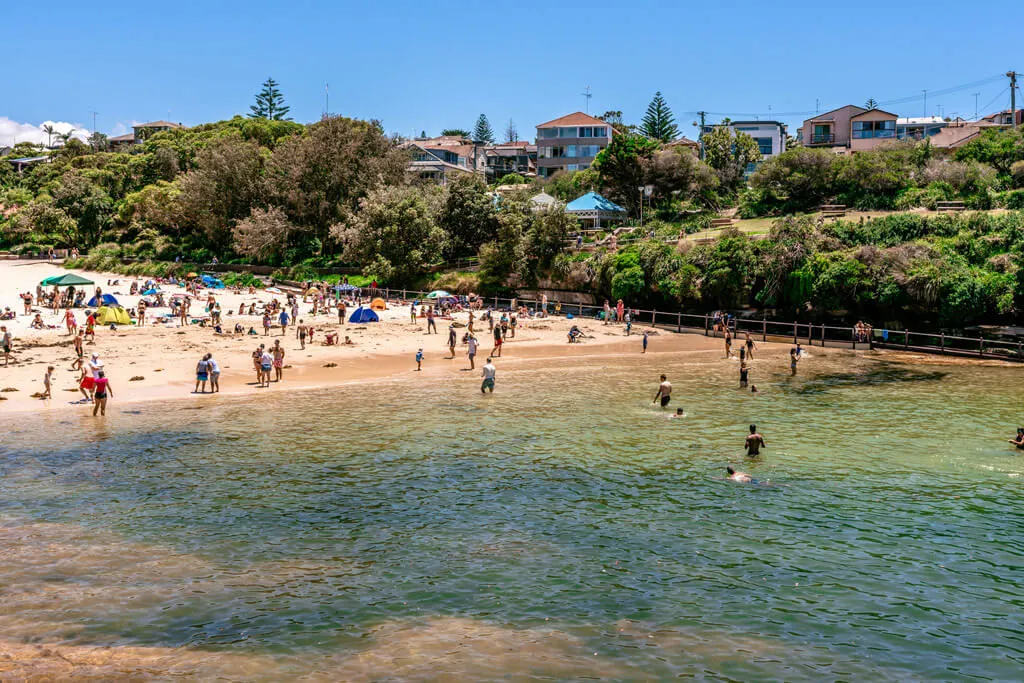 Look out for incredible creatures such as weedy sea dragons, blue groupers, and (harmless) Port Jackson sharks.
If you've never tried it before, it's easy to learn to snorkel and it's a lot of fun. Definitely bring along your GoPro or underwater camera to capture the adventure!
---
About the Author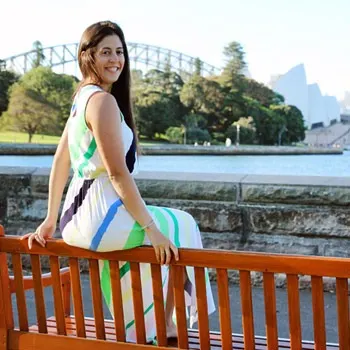 Katie Dundas is an American expat based in Sydney, and an avid writer, travel blogger, and outdoor explorer. Follow her adventures on The Accidental Australian.
How about you? Have you been to Sydney? How did you do with your budget?
Pin this post for later: