Are you looking for the best tours in Prague? After more than a decade of living in and writing about Prague, I've had many friends visit from all over the world as well as a strong community of readers that I've advised and guided through this magical and majestic city throughout the years.
Along the way, there have been a number of Prague tours that have expertly helped guide my friends and community around the special parts of the city. So I've decided to take stock of the most successful ones and do a blog post to summarize the best tours in Prague.
Each Prague tour listed below can be booked via a company called GetYourGuide. They are my go-to for best Prague tours and have never failed to provide top-quality city adventures that include friendly and educational guidance. I've used them mostly abroad and have always been satisfied.
In addition, you can book your Prague tours at the last minute and they also offer free cancellations, up to 24 hours before your activity. Mishaps happen and schedules change so it's a true customer-friendly perk.
Without further ado, let's explore some of their best tours in Prague.
Prague Castle: Tour with Local Guide and Entry Ticket
Visiting Prague Castle is like walking into a fairy tale. There's an overwhelming amount of history surrounding the Castle complex and your guide will expertly explain all of the highlights to make sure that you're well informed about all you need to know.
Along with being one of the best castle tours Prague has to offer, entry tickets to the entire castle complex are included, giving you access to all the most important areas.
Of course, you can also make use of a private tour option to see Prague Castle in your own circle of friends (up to 3 people). See more details HERE.
Half-Day Prague Food Tour
If you're a foodie then this 4-hour food tour in Prague, including 16 unique tastings in 7 different venues, will not disappoint.
Along the way, you'll also experience Prague's amazing Old Town, and the surrounding areas, where your guide will provide you with an abundance of information about the city and the tasty treats you'll be enjoying on your culinary journey.
This Prague foodie tour will leave you with a full head and belly. Don't plan anything other than relaxing for afterward!
Are you more curious about a food tour that's private? Find more info HERE.
Old Town and Jewish Quarter Walking Tour of Prague
The Old Town area of Prague is absolutely amazing, with a fascinating history of Jewish heritage, and this expertly guided Prague city tour will introduce it all to you. You'll hear nail-biting stories about the buildings of the Old Town and the Astronomical Clock, as well as the synagogues.
Apart from a full walking tour of Prague Old Town, you'll be shown the Jewish Quarter, visit its beautiful synagogues along with the historic Jewish cemetery and see where Franz Kafka did most of his writing. Tours of Jewish Prague don't get better than this.
Half-Day City Highlights Prague Walking Tour
This extensive half-day Prague city tour covers 10 of the famous highlights that Prague has to offer. If you're after the most well-rounded and complete walking tours in Prague then look no further.
As always your guide will make sure your Prague walking tour is fun, educational, and memorable with plenty of rare facts and unique stories. I've met David, the main guide, personally, and he's a fun person to hang out with.
Btw. I find this tour to be more of the "orientation" type, rather than historical.
If you'd rather go on a private tour of Prague's City Highlights, check out this link. You and your friends will have the guide only to yourselves.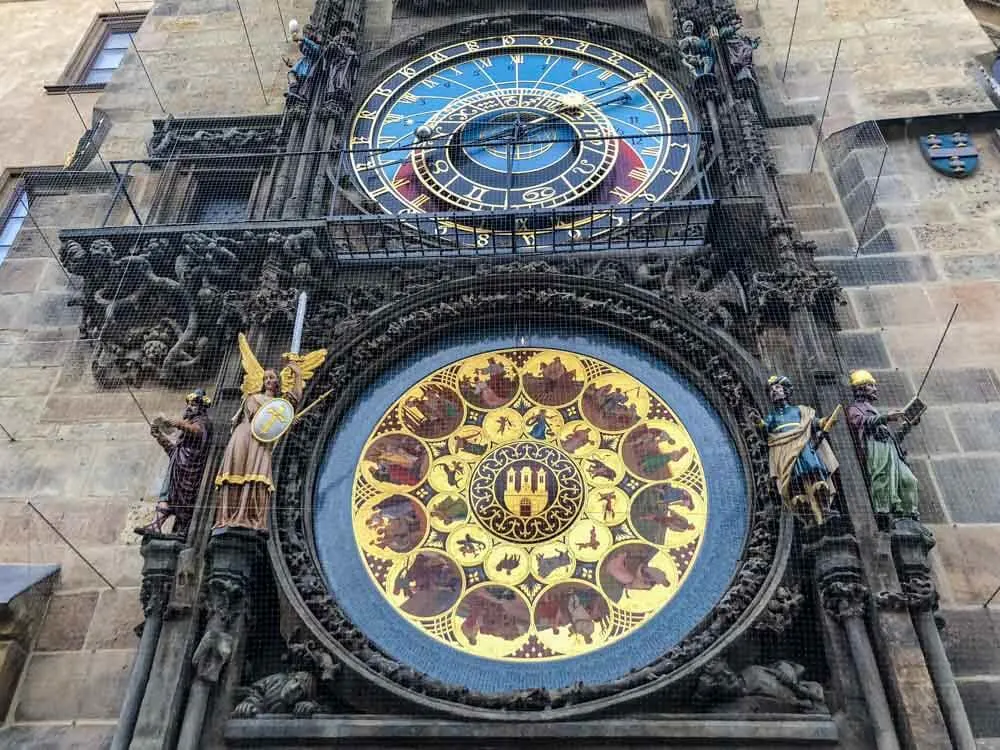 50-Minute Sightseeing Evening Cruise
Take in the beautiful panorama of Prague and experience it from a unique point of view on one of the legendary boat tours in Prague.
After a long day of bustling around the city, this evening cruise is a relaxing way to see the sights. Enjoy the evening as you float past some of Prague's most iconic sights such as the Charles Bridge, Prague Castle, Kampa Island, and more.
Some of my fondest Prague memories come from peaceful rides on the Vltava River in the late afternoon, bathing in the warm glow as the sun set, watching the sceneries go by and stop when we'd wait in a chamber to pass through areas with lower water level…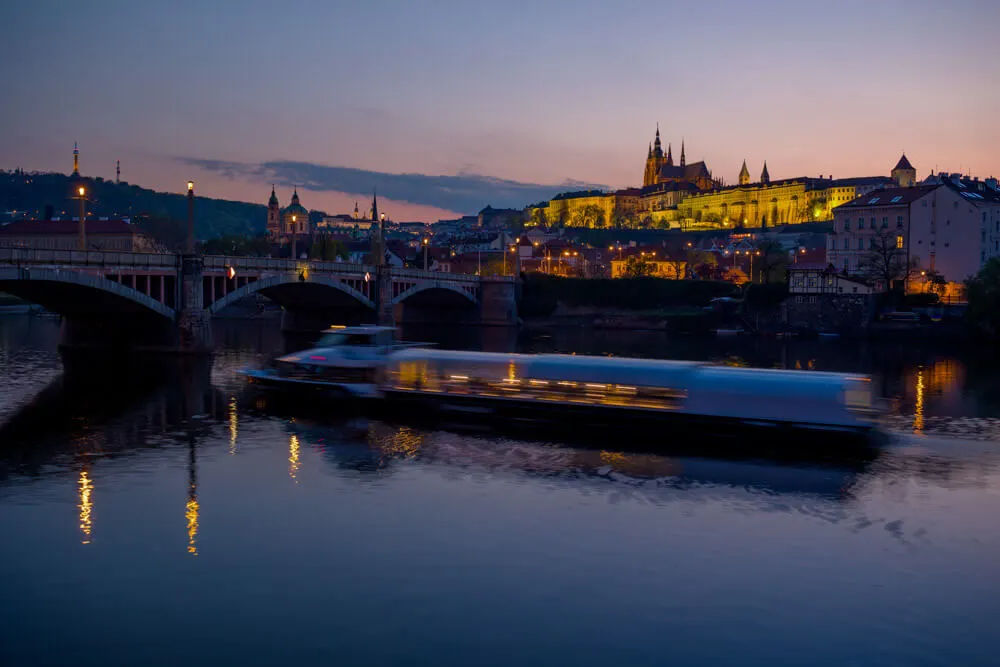 Ghosts, Legends, Medieval Underground & Dungeon Tour
Prague is an ancient city full of mystery and turbulent history. If you'd like to explore the darker secrets that lurk in the shadows and hear about deadly deeds and dreadful massacres, then this is an excellent choice among ghost tours in Prague.
Your theatrical Prague tour guide will be in costume to set the mood and will lead you through the city while divulging tales of love, betrayal, murder, and execution to provide you with a glimpse of Prague's shady past.
I went on a tour like this once and found it incredibly interesting, also to solidify knowledge about historical events from a unique, and entertaining, point of view.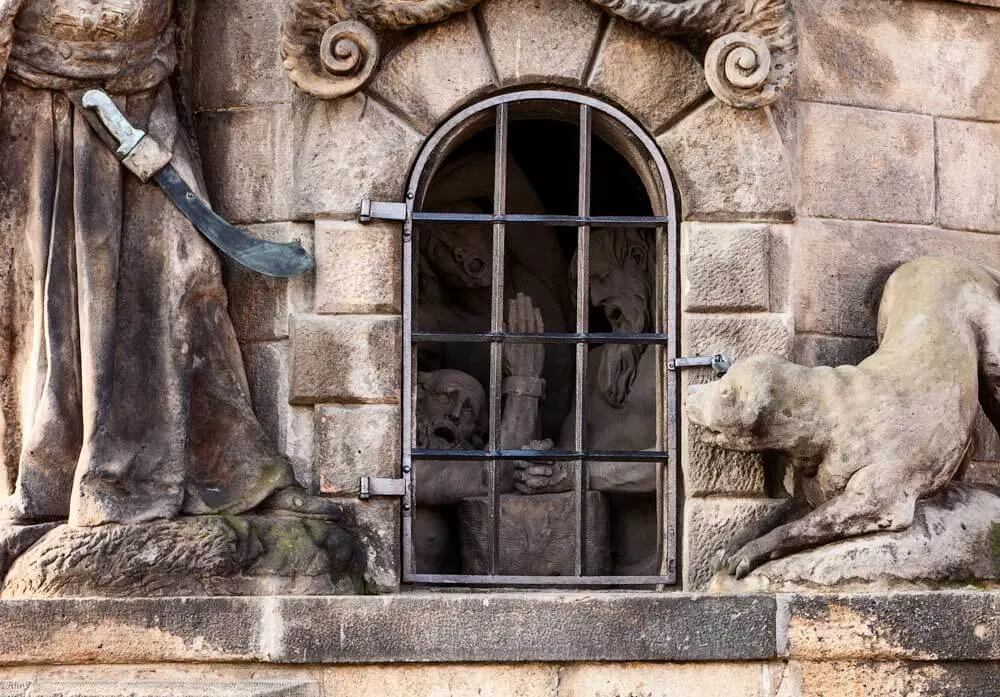 3-Hour Beer Tour and Traditional Czech Dinner
The Czech Republic is arguably THE beer capital of the world and if you like drinking beer while learning about the history of brewing and drinking traditions, this Prague walking tour is made for you.
You'll tour Prague and will be guided to three of the best pubs in the city where you can quench your thirst with a variety of traditional Czech beers which never disappoint. As if that weren't enough, your tour also includes a hearty Czech meal to nicely fill your stomach and facilitate further beer drinking should you decide to carry on afterward.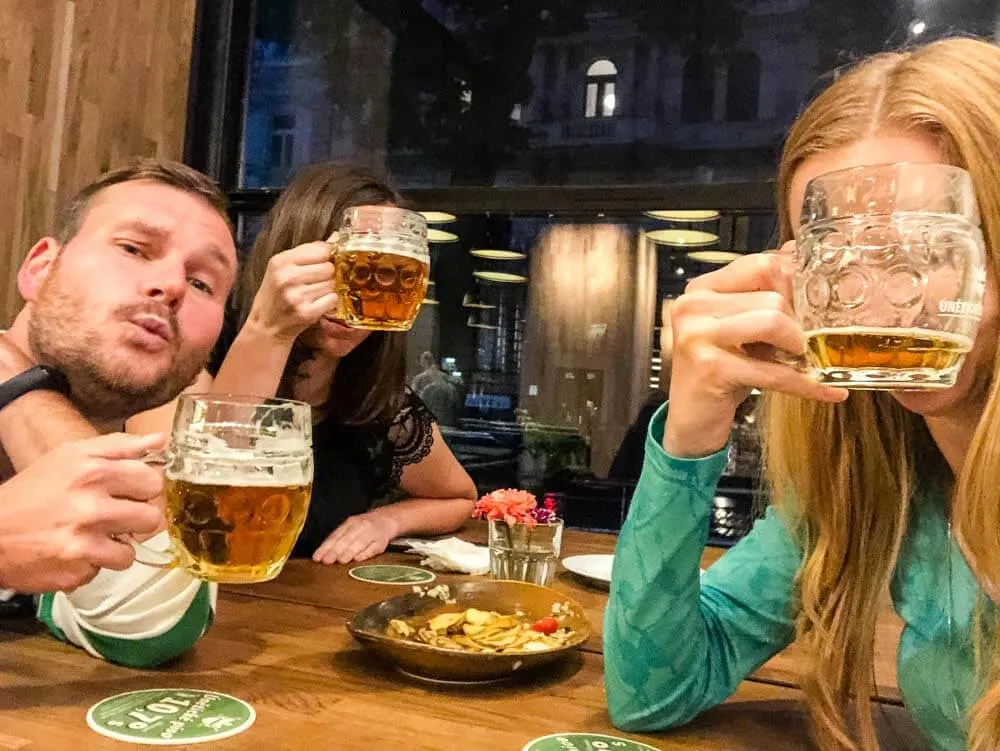 Pub Crawl and International Party
If you need your dose of partying to properly experience a city, then this Pub Crawl is for you. You'll be guided by a local to some of the hottest spots in the city. There are so many party places to choose from and your merry Prague tour guide will ensure you hit the best ones.
Two hours of unlimited beer, wine and absinthe will kick things off nicely while you mix with other like-minded party people in your group. At the end of the crawl, you'll get a VIP entrance to a 5-story nightclub, Karlovy Lázně, where you can carry on until dawn. It's a wild place I went to only once in my life. 😅
Complete Bike Tour Prague
If you like cycling and want to really cover some ground, this 3-hour sightseeing tour is an excellent choice. You'll discover the Old Town Square, the Jewish Quarter, Prague Castle, and more along with plenty of stories, legends, and history to enlighten you on your journey.
Being one of the easiest bike tours in Prague, this tour is not strenuous so it's suitable for everyone and the group determines the pace. You'll also have plenty of opportunities to stop and enjoy the views, have a drink and take photos in the most beautiful locations.
Especially if you're new to Prague, navigating it on a rented bike can be quite a headache. I strongly advise you use the services of a guide when in need of exploring beautiful Prague on two wheels.
Recently, I tried this bike rental and enjoyed it! If you're a confident cyclist, this way you can easily rent a bike for half a day and cycle around as much as you want.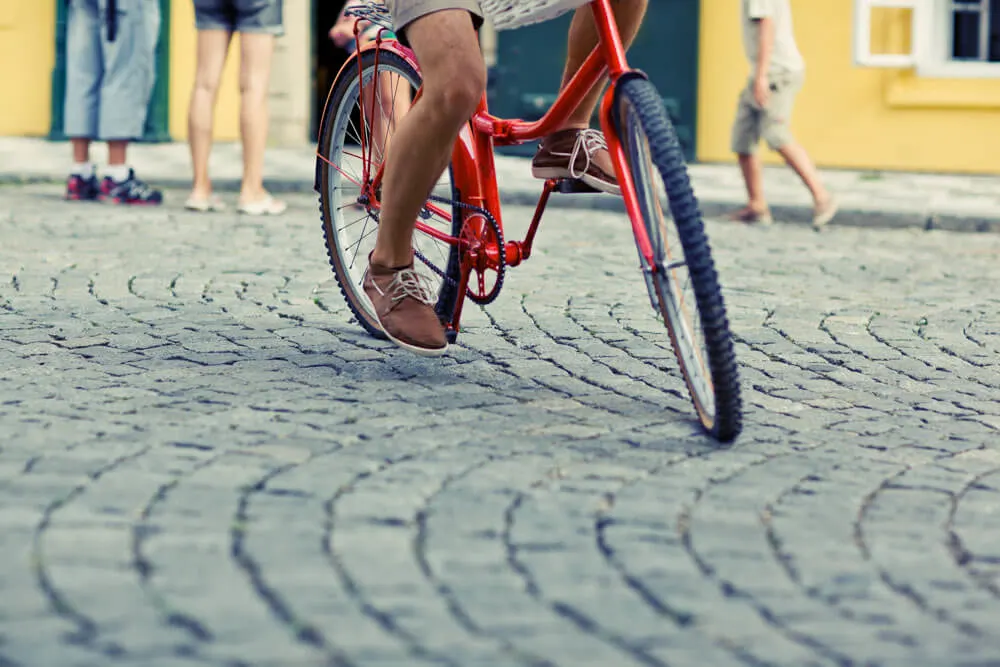 Communism History and Nuclear Bunker Guided Tour Prague
Take a journey back in time to a darker period of Czechoslovakia's history where you'll learn about our history with Communism. With detailed historical guidance, you'll learn about what it was like to live in a country under communist rule in an age of spying, fear, and violence.
At the end of your tour, you'll have the unique experience of visiting one of Prague's largest nuclear bunkers, which was built in the 1950s and designed to accommodate up to 5,000 people. This is one of the most uncommon tours of Prague, and it's a real eye opener providing insights into a time that is fortunately in the distant past.
I was born towards the end of the Communist era and don't remember much but hearing family stories and then combining them with historical accounts was already quite a chilling experience.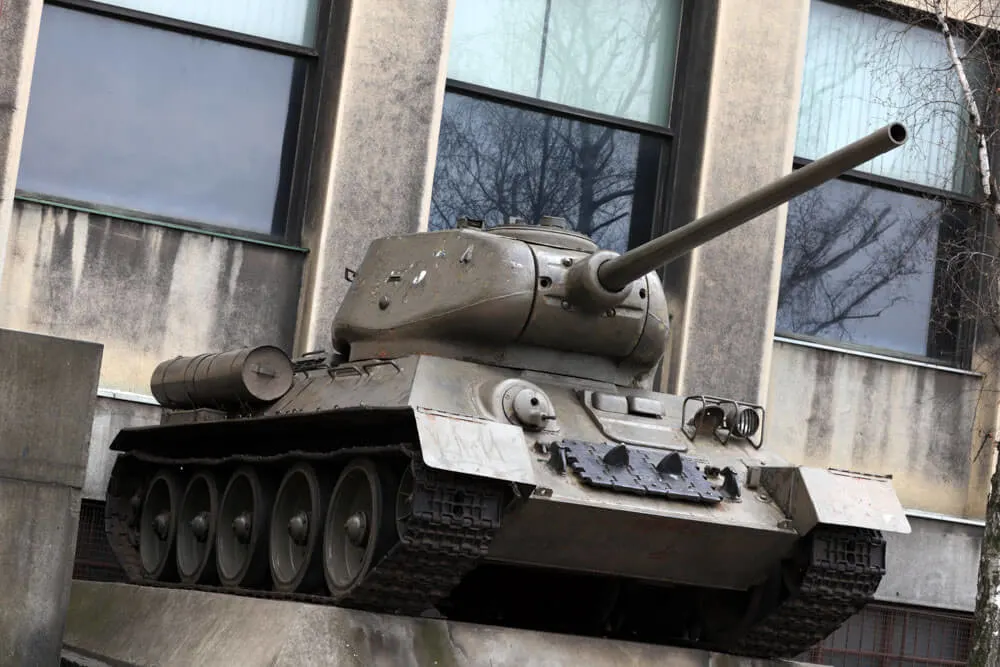 Prague Art Nouveau and Cubist Architecture 3-Hour Tour
If you're looking for rather special Prague city tours, you cannot leave this one out.
The Art Nouveau and Cubist styles emerged in the 19th century and were quickly adopted by the forward-thinking architects of Prague. Many state buildings, hotels, restaurants, and more have been beautifully designed in the height of this stylish movement.
Your guide will take you to the most important and grandiose sights while carefully explaining the history and the artists behind these magnificent creations of yesteryear.
This Prague tour starts at the iconic House of the Black Madonna. Once finished, go to its top floor to Café Orient to enjoy a cup of coffee in the most classy cubist interior.
You can admire Prague's Art Nouveau and Cubist structures also on a private tour. Click HERE for more information.
Would you like to venture out of Prague in your exploration efforts? The following are the most recommended day tours outside Prague:
Terezín Concentration Camp Guided Tour
Take a 90 km (56 mi) journey out of Prague, with an expert historical guide and visit the most significant Nazi concentration camp in the Czech Republic during WW2.
You'll learn about how the town changed dramatically in 1941 along with many stories and historical facts about Terezín. This is the most somber of day tours from Prague but it's an enlightening historical journey.
If you prefer, you can also make use of a private tour to Terezín per group of up to 3 people. Click HERE for more info.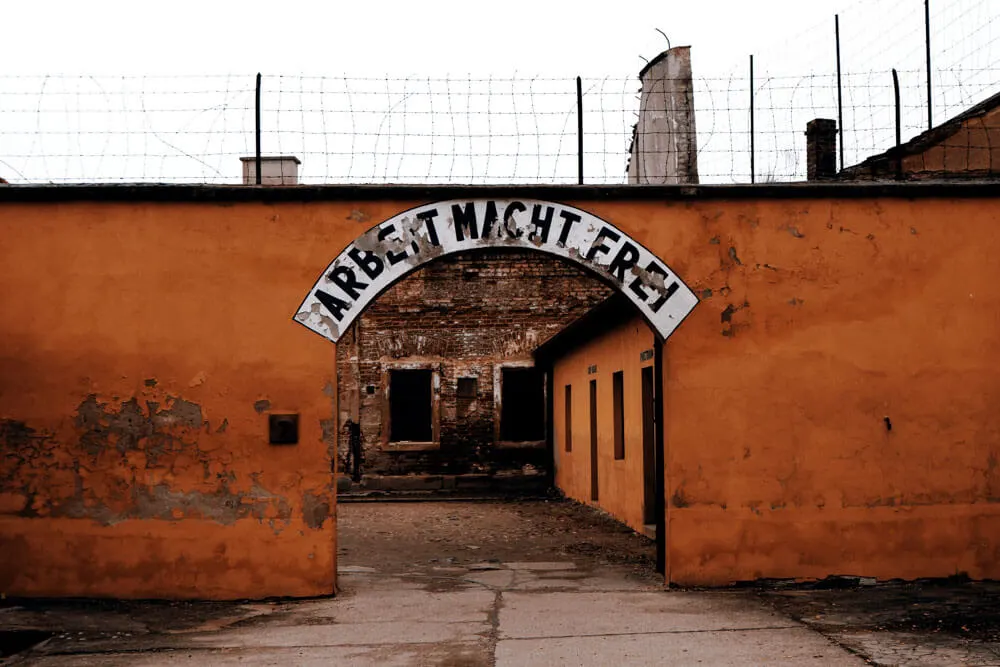 Half-Day Tour Kutná Hora and Sedlec Ossuary (Bone Church)
Located in a medieval town, about one hour away from Prague is the famous Bone Church. Within this small, unassuming church you'll discover an interior entirely decorated with more than 40 thousand human skulls and bones.
The Kutná Hora day tours from Prague start in Prague on an air-conditioned bus that will take you to the UNESCO World Heritage town of Kutná Hora. Your guide will lead you around the city and explain the unique history of this beautiful area.
At the end of your city tour, you'll be guided to the one-of-a-kind bone church where you'll see an amazing display of human skulls and bones everywhere you look, even the chandeliers. A full explanation of how this church originated and its interesting history will be provided while you enjoy this truly unforgettable experience.
I had shivers running down my spine when I entered the church for the first time!
To travel to Kutná Hora on a private tour, visit this link.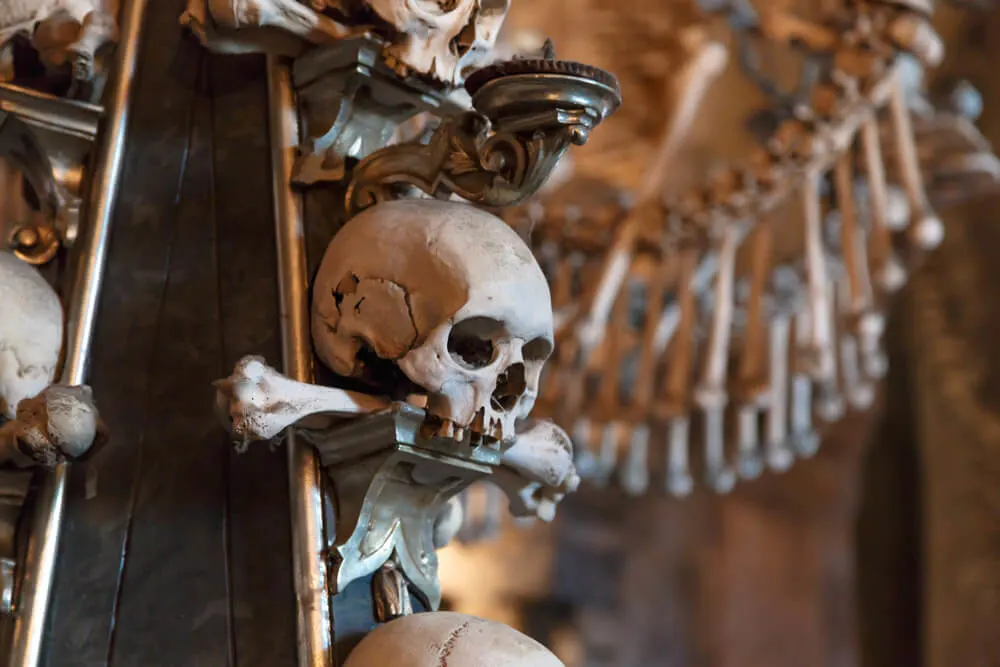 And we're at the end of my top recommendations of tours to do in Prague. I hope this selection was inspiring and has led you to the exact experiences you were looking for.
I've highlighted only the best-rated Prague tours, however, GetYourGuide way more, both in and around Prague. So, if you want more choices, just click here and you'll find all the options your heart may desire.