Even though I went to Florida a couple times, I swept through Downtown Miami and spent most of my time in South Beach. That's why I invited a fellow blogger, Wayne from alwaysontheshore.com, to write about Downtown Miami that he knows much better than me:
Downtown Miami is one of the most stunning and vibrant cities in all of Florida and all of United States. From its world-famous beaches to its bustling nightlife, Miami is filled with endless activities and attractions that will keep you entertained from sun up to sun down.
The colorful Calle Ocho Walk of Fame or the jaw-dropping views from the top of the Miami Tower are only a few examples of what a playground for adventure-seekers, culture vultures, and party animals alike Miami is.
Whether you're looking to soak up some history at the museums or dance the night away at the hottest clubs, downtown Miami has got you covered. So grab your sunscreen, put on your walking shoes, and let's dive into the fun-filled world of Downtown Miami.
Best Things to do: Downtown Miami
The following activities can be done within the Miami Downtown neighborhood. The nearby areas, which also have a lot to offer, follow.
Scroll all the way to the bottom to find all the places mentioned marked on a handy map.
1. Visit the HistoryMiami Museum
The HistoryMiami Museum is an incredible resource offering interactive exhibits, engaging programs, and educational opportunities for all ages.
The museum features extensive collections and permanent exhibitions focusing on South Florida's history, art, archaeology, and culture. Visitors can explore everything from ancient artifacts to modern works of art while learning about the city's rich cultural heritage.
2. Take a Ride on the Skyviews Miami Observation Wheel
For spectacular views of downtown Miami, head over to Bayside Marketplace and hop aboard the Skyviews Miami Observation Wheel.
This 200-foot-tall Ferris wheel offers breathtaking views from each gondola—perfect for taking photos or simply admiring the cityscape below.
Last time I checked, the official website of Skyviews Miami didn't work but you can get your ticket also via GetYourGuide.
3. Take in the Views From the Top of the Miami Tower
The iconic Miami Tower stands tall above all other buildings in downtown Miami—literally! At 514 feet tall, it offers stunning panoramic views from its observation deck located on the 47th floor (the highest public observation deck in Florida).
Visitors can take in sweeping vistas that span across Biscayne Bay all the way to South Beach while learning interesting facts about this remarkable structure.
4. Shop & Dine at Bayside Marketplace
Located right in the heart of downtown Miami, Bayside Marketplace is a bustling open-air shopping center where visitors can find everything from souvenirs to unique local boutiques.
The marketplace also features several restaurants with delicious food ranging from seafood dishes to Mexican cuisine.
Spend an afternoon browsing through stores and sampling delicious food while enjoying stunning views overlooking Biscayne Bay.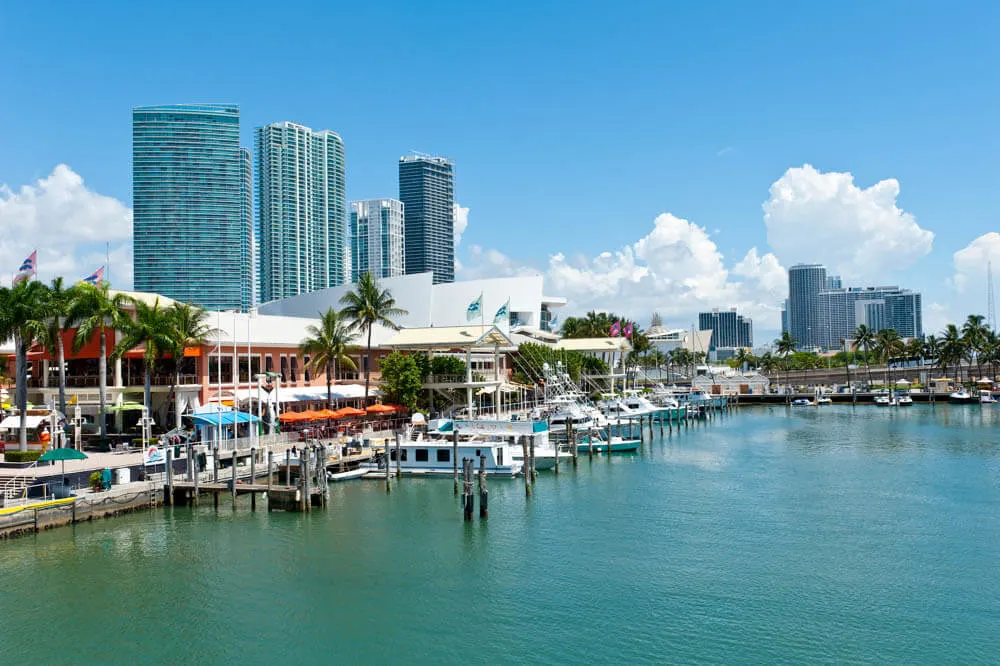 5. Visit the Pérez Art Museum Miami
The PAMM is a modern and contemporary art museum located in downtown Miami's waterfront park that features a variety of international modern and contemporary art from around the world.
PAMM also offers educational programs such as lectures, tours, and workshops for visitors of all ages. It has an impressive collection of public art installations throughout its grounds.
Make sure to visit Verde, the on-site restaurant at the museum, for a delicious meal. The menu is inspired by the vibrant flavors of Miami and emphasizes fresh, seasonal ingredients, making it an ideal place to refuel before or after exploring the exhibits.
6. Explore Bayfront Park
This waterfront park offers mesmerizing views of Biscayne Bay and is a popular spot for outdoor concerts and festivals.
The 32-acre park is located right along Biscayne Bay and features plenty of green space for picnics, walking trails, a state-of-the-art amphitheater for concerts and performances, a children's playground, and a monument dedicated to the city's founder, Julia Tuttle.
It's also within walking distance from many Miami Downtown hotels if you're visiting from out of town.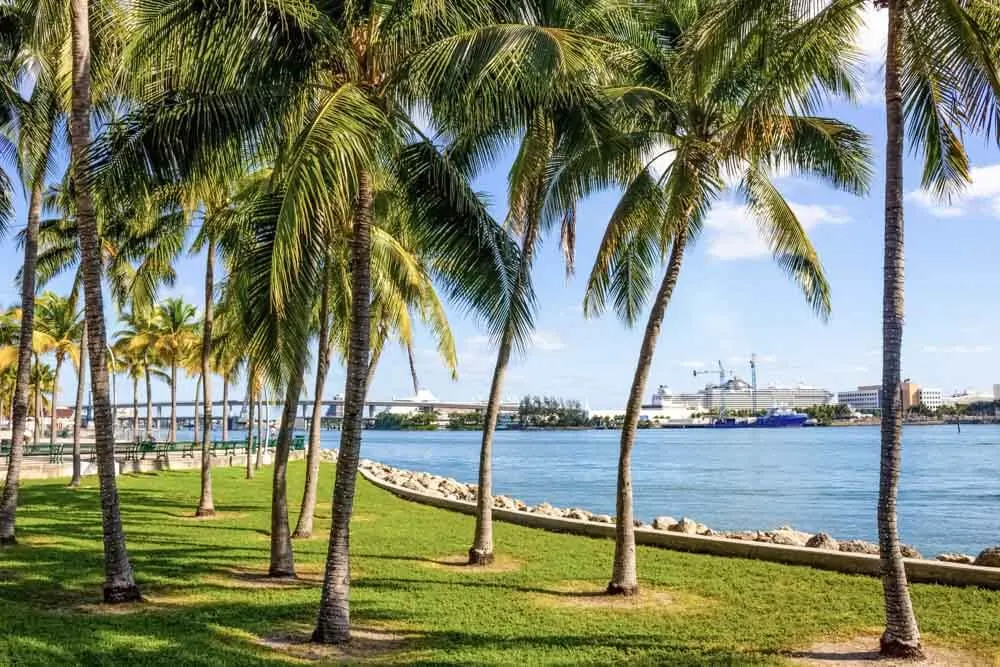 7. Watch the Miami Heat at the Miami-Dade Arena
The Miami-Dade Arena, formerly known as American Airlines Arena or FTX Arena, is a multi-purpose stadium located in downtown Miami. Home of the Miami Heat basketball team, the arena also hosts concerts, family shows, and other events throughout the year.
With its beautiful waterfront views, large seating capacity, and easy access via Miami transportation options (including Metrorail), it's no wonder why this venue is always packed with eager visitors.
8. Check Out the Historic Freedom Tower
The Freedom Tower has been standing proud since 1925 and was originally used as a newspaper headquarters before becoming an immigration office during World War II.
Today, it serves as a museum celebrating Cuban culture and heritage with changing exhibits highlighting Cuban immigrants who have come to America through this iconic landmark.
As of 2023, the Freedom Tower is undergoing a large renovation and is temporarily closed to the public. You can find up-to-date info on Museum of Art and Design's website.
Best Things to Do in Miami City (Near Downtown Miami)
All the following places can still be easily visited when you're in Downtown Miami. They're often mentioned as being within the Downtown district but that's not the case!
9. Relax at Brickell Key Park
Located on an island near the heart of downtown Miami, Brickell Key Park offers a peaceful escape from the city's hustle and bustle. This gorgeous waterfront park features lush green grass, palm trees, and plenty of benches with views of Biscayne Bay.
Visitors can also take advantage of the outdoor gym equipment located throughout the park.
10. Visit Jungle Island
Located just minutes from downtown Miami, Jungle Island is home to over 300 species of exotic animals like lemurs and macaws as well as interactive animal shows featuring birds, reptiles, mammals, and more.
It's definitely worth adding this popular destination to your itinerary when visiting downtown Miami!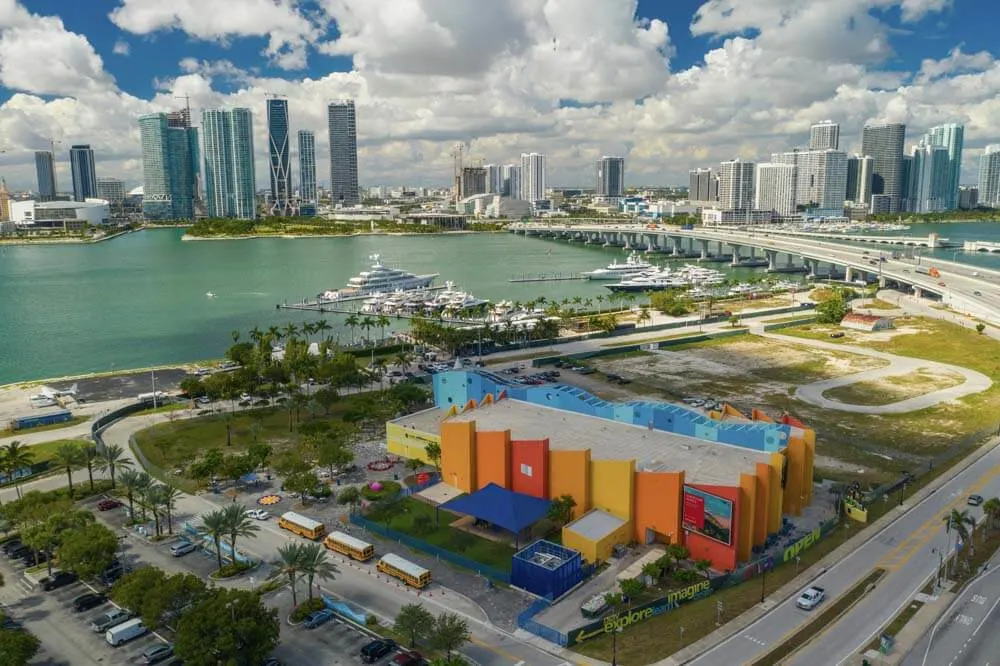 11. Explore the Wynwood Walls in Wynwood
Wynwood Walls is one of the most iconic and vibrant spots in the Wynwood neighborhood just outside the downtown Miami perimeter.
This outdoor art gallery was founded by Tony Goldman back in 2009, with the goal of transforming the walls of derelict warehouses into colorful works of art.
Today, Wynwood Walls is home to more than 70 murals painted by renowned artists from around the world. It's a great place to visit if you want to snap some Instagram-worthy pictures or just soak up some culture.
You can see the colorful murals also on this highly-rated buggy tour.
If you travel with your whole family, this is one of those cool spots that even teenagers in Miami will find interesting (and not boring!)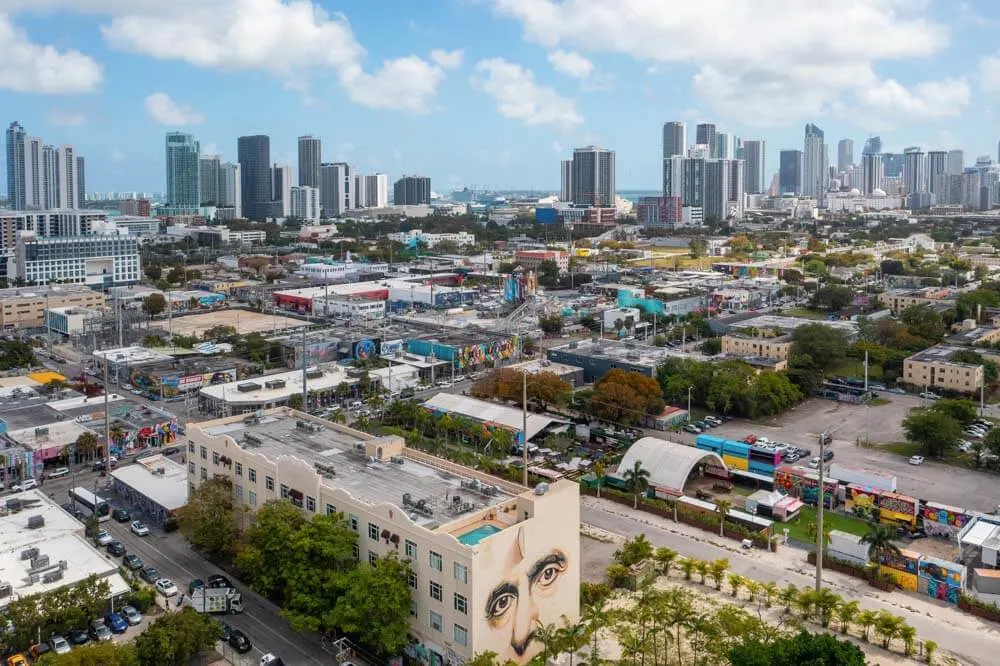 12. Marvel at the Miami Design District
This vibrant district is home to some of the best shopping, dining, and entertainment spots in town – from luxury boutiques to trendy restaurants and bars.
The Design District also hosts several annual events like street festivals and concerts throughout the year so keep your eyes peeled for those!
13. Walk Along the Calle Ocho Walk of Fame and Explore Little Havana
The Calle Ocho Walk of Fame is a must-see for any visitor to the area. Located along Southwest 8th Street (hence its name) in the Little Havana neighborhood, it is home to dozens of bronze stars commemorating some of Latin America's most influential entertainers and others who have made significant contributions to local culture.
This includes celebrities such as Gloria Estefan and Pitbull as well as beloved community figures like Marlins great Luis Tiant.
Little Havana is one of downtown Miami's hottest neighborhoods. It's known for its vibrant Latino culture as well as its delicious Cuban cuisine.
Spend some time walking around this colorful area while exploring its unique shops and galleries selling artwork crafted by local artists. Or take part in activities like salsa lessons or cigar rolling demonstrations at one of its many cultural centers.
Explore Little Havana with a knowledgeable local on this walking food tour including the Calle Ocho.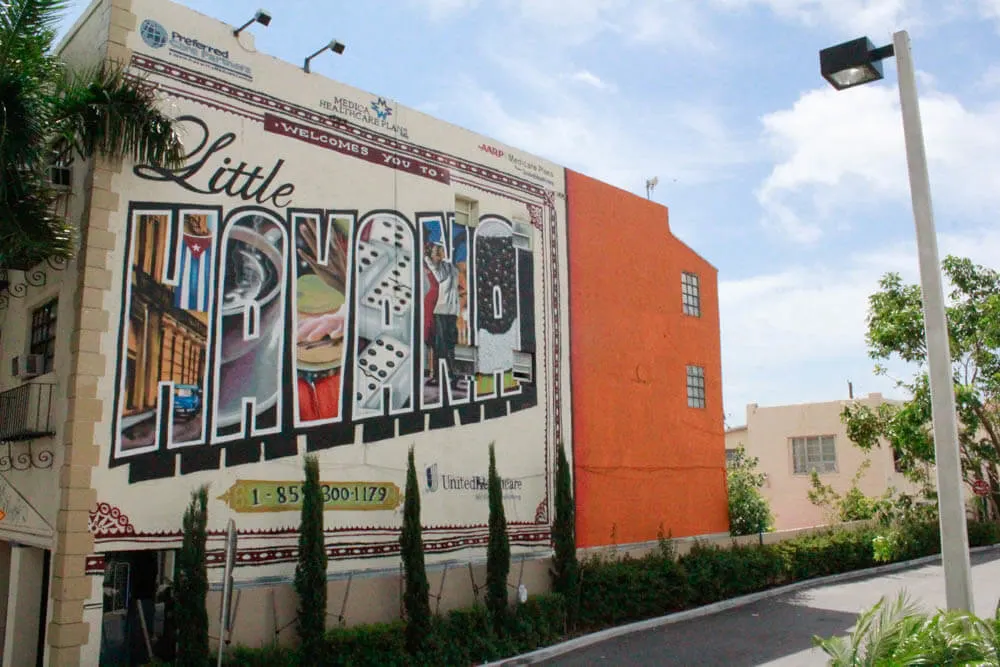 14. Visit the Vizcaya Museum & Gardens in Coconut Grove
Step back in time by exploring this grand estate that dates back to 1916. The Vizcaya Museum & Gardens are filled with captivating artifacts from centuries past.
This beautiful estate was once home to James Deering—an entrepreneur who made his fortune during the industrial revolution.
Today, it serves as a testament to Deering's legacy as well as an incredible example of European architecture in America.
You can take guided tours through this historic estate where you will learn about its fascinating history as well as its stunning gardens—which stretch across nearly 10 acres and are filled with exotic plants and flowers from all over the world.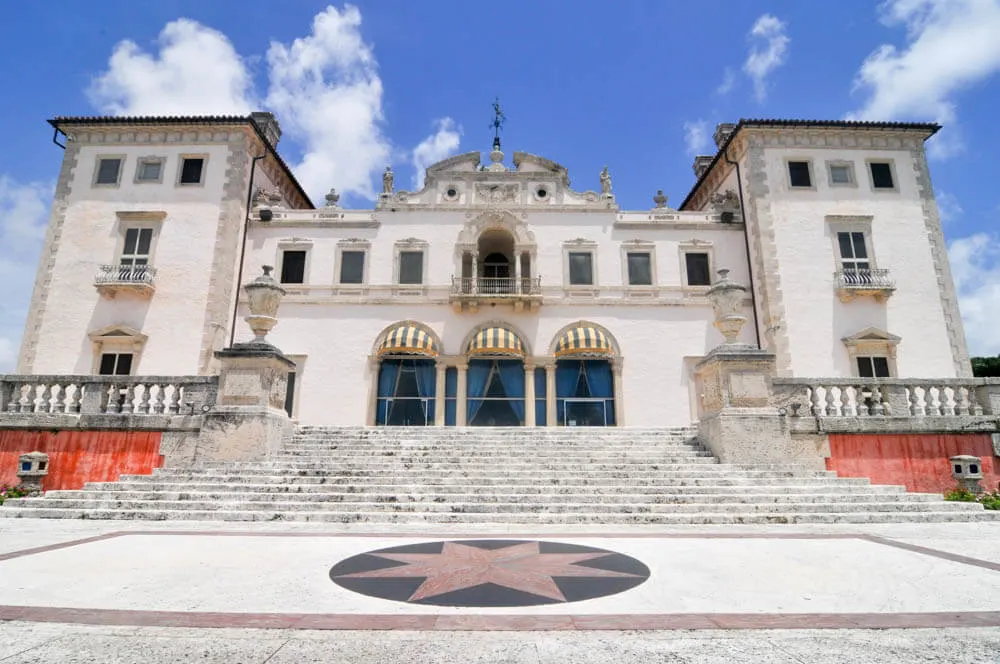 15. Go for a Swim at the Venetian Pool in Coral Gables
The Venetian Pool is an iconic swimming pool located in the Coral Gables neighborhood. Built in 1924 by architect Phineas Paist in the style of a Venetian courtyard, the Venetian Pool is a refreshing escape from the Miami heat.
As a listed National Register of Historic Places, it is a popular spot for both locals and tourists alike. The Mediterranean-style architecture includes an impressive entrance gate, a fountain, and several bridges and archways. The pool also offers several grottos and caves to explore, making it a fun and adventurous spot for visitors.
The Venetian Pool also provides amenities such as a snack bar, showers, locker rooms, and lifeguards on duty to ensure the safety of all swimmers.
16. Take a Miami Riverboat Cruise in Biscayne Bay
Whether it's a dinner cruise around Biscayne Bay or an afternoon boat trip around Star Island and Fisher Island, taking a boat tour is another fun way to explore Miami while getting some amazing views of the city skyline.
Many tour companies also take you alongside the so-called Millionaire's Row, which is where celebrities live. Plus, you may even spot some dolphins swimming alongside the boat!
This is the best tour to get on.
17. Visit the Miami Children's Museum on Watson Island
Located in Downtown's historic Watson Island Park, this interactive museum offers hands-on activities for children such as an outdoor playground, educational programs about nature and science, art classes, and more.
A great spot for families looking for fun activities that provide learning opportunities too!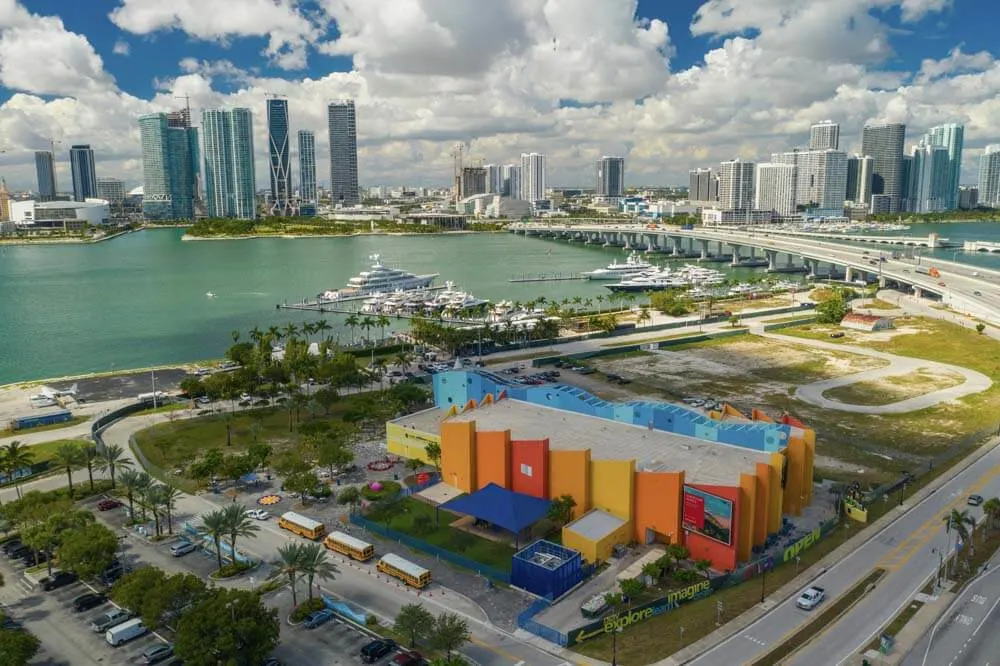 18. Enjoy the Beach at Hobie Island Beach Park in Virginia Key
Take a break from sightseeing and soak up some sun at Hobie Island Beach Park!
Located on the barrier island of Virginia Key, this park offers a beautiful stretch of beach. Hobie Island is known for its crystal clear waters that are perfect for swimming or snorkeling.
There are also plenty of picnic tables, BBQ grills, and volleyball courts if you want to spend some time relaxing on land.
19. Visit the Miami Seaquarium in Virginia Key
The Miami Seaquarium is one of the most popular tourist attractions in all of Florida. This aquatic park is home to over 9,000 different species of marine life, including dolphins, sharks, manatees, sea turtles, stingrays, and much more.
Visitors can also participate in various interactive programs such as swimming with dolphins or feeding stingrays. Plus, with its stunning waterfront views and exciting live shows put on by trained dolphins and sea lions every day, there's plenty of entertainment for visitors young and old alike.
20. Visit Bill Baggs Cape Florida State Park in Key Biscayne
Located on the southern tip of Key Biscayne as the furthest place on this list, this stunning park offers miles of white sand beaches, nature trails, kayaking tours, and more!
A historic lighthouse is the main landmark there offering stunning views of Biscayne Bay, as well as the Atlantic Ocean.
You might even get the chance to spot some wildlife like manatees and turtles.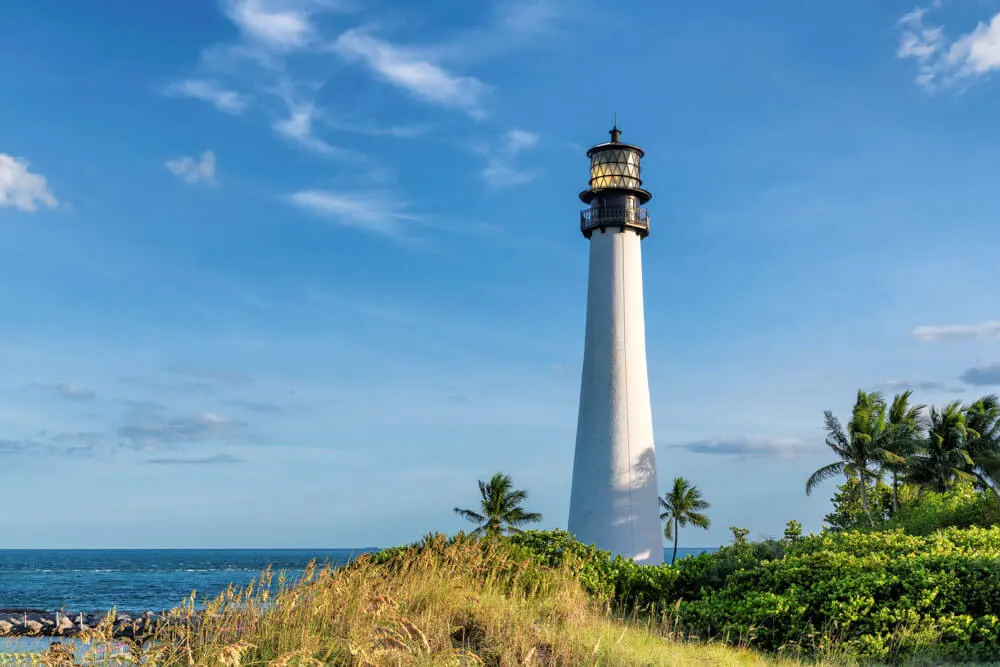 21. Rent a Jet Ski
If you're looking for an adrenaline rush during your stay in Miami, why not rent a jet ski? There are plenty of places near downtown where you can rent one for an hour or two so you can experience some high-speed thrills out on the open water.
Of course, if you don't feel like moving around and seeing all these places, you can also explore more in one afternoon on the many Miami city tours.
And, if you have the time and energy, take day trips from Miami. The options are (nearly) endless.
Miami Downtown Things to Do on a Map
The map below is just an image, click here or on the image to go to the interactive version on Google Maps.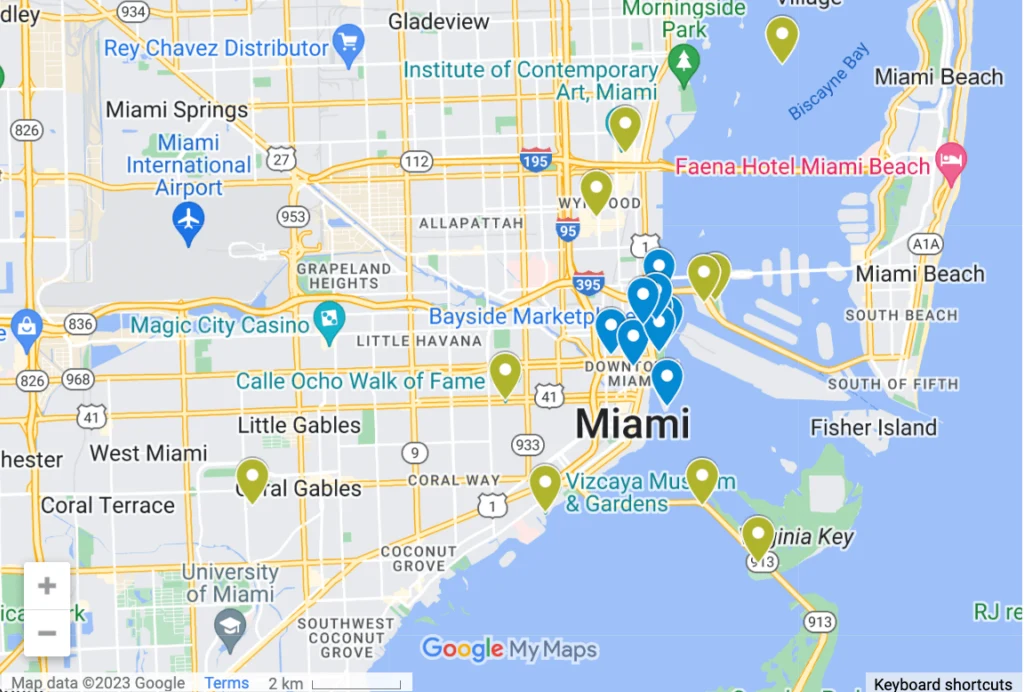 FAQ's
Is it worth visiting Downtown Miami?
Impactful architecture and amazing nightlife are only the beginning of what downtown Miami has to offer. For those in search of cultural attractions, various galleries, and events available throughout the year, downtown Miami should definitely top your list.
Can you walk around Downtown Miami?
Walking through Downtown Miami is the best way to explore the area. With plenty of shops, street performers and more to entertain you with while you take your stroll through town, venturing downtown Miami by foot is definitely an enriching excursion sure to leave you with lasting memories.
Is South Beach or Downtown Miami better?
South Beach and Downtown Miami each offer unique experiences for visitors, and which one is better depends on your interests and preferences. South Beach is known for its beautiful beach, trendy atmosphere, and vibrant nightlife, while Downtown Miami offers a rich cultural scene, historic landmarks, and a wider variety of shopping and dining options.
What is the main street in Downtown Miami?
The main street in Downtown Miami is called Biscayne Boulevard. This major road runs north-south through the heart of the downtown area, passing by many of the area's key landmarks and attractions, including Bayfront Park, the Miami-Dade Arena, and the Pérez Art Museum Miami.
---
About the Author: Wayne Kask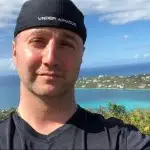 Wayne is the creator of Always On The Shore. He's a travel blogger who loves to write about the best attractions, restaurants, and resorts in Florida and the southeastern U.S. When he is not writing, he is running outdoors, spending time with family, or planning his next trip.