You should go to both, of course! But what if you have limited time and can't make up your mind whether to visit Barcelona or Madrid? TravelGeekery is here to help :)
With nearly 400 miles being the distance between Madrid and Barcelona, the two cities differ in many aspects.
From subtle details to outright differences (beach!), it's important to be clear whether you should travel to Madrid or Barcelona.
Both cities have a great vibe, but how do they score on the common things that us travelers are interested in? Would the one city for you be Madrid or Barcelona? Read on.
Please note the opinions are purely subjective, even though I tried to look at things from as wide angle as possible and not be partial in any way.
Barcelona vs Madrid City Comparison
Weather
If visiting throughout the winter, you'd better opt for Barcelona. It doesn't get as cold as Madrid does during the winter months. The Mediterranean climate helps keep it cooler during summer and warmer during winter.
So if you're as cold sensitive as me and are considering whether to visit Madrid or Barcelona in December / January, don't think twice and book a trip to Barcelona.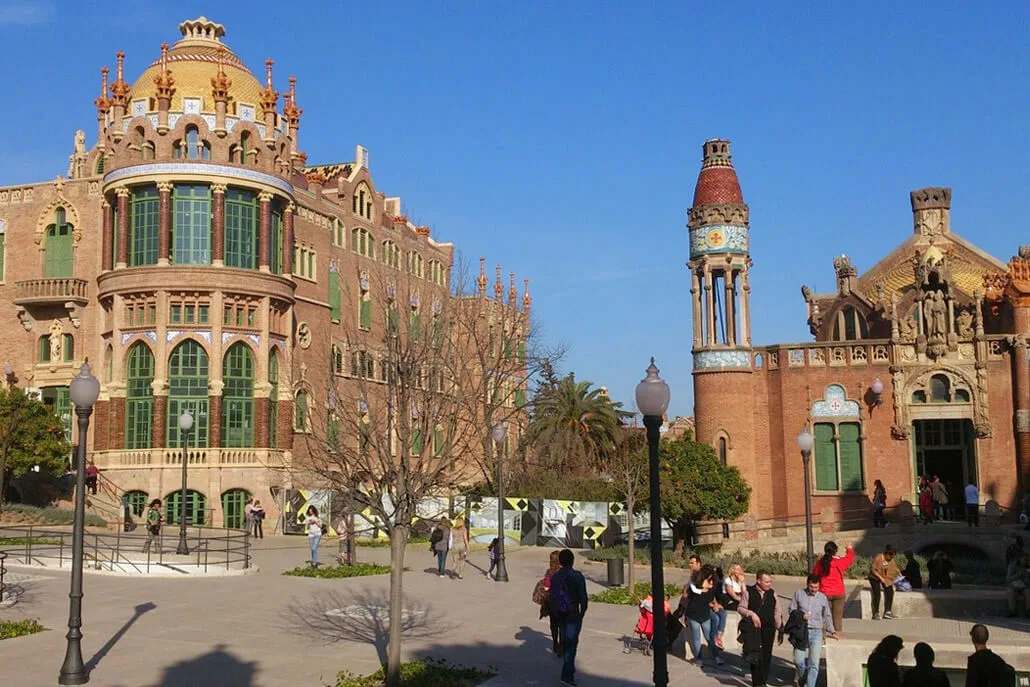 +1 for Barcelona
---
Beach
The winner is pretty clear for this category. Just look at the map – Madrid is enclosed by land and Barcelona is on the Mediterranean Sea.
The city beach in Barcelona is not too pretty, but you can easily hop on a train to Sitges and enjoy a nice beach just 30 minutes away from Barcelona.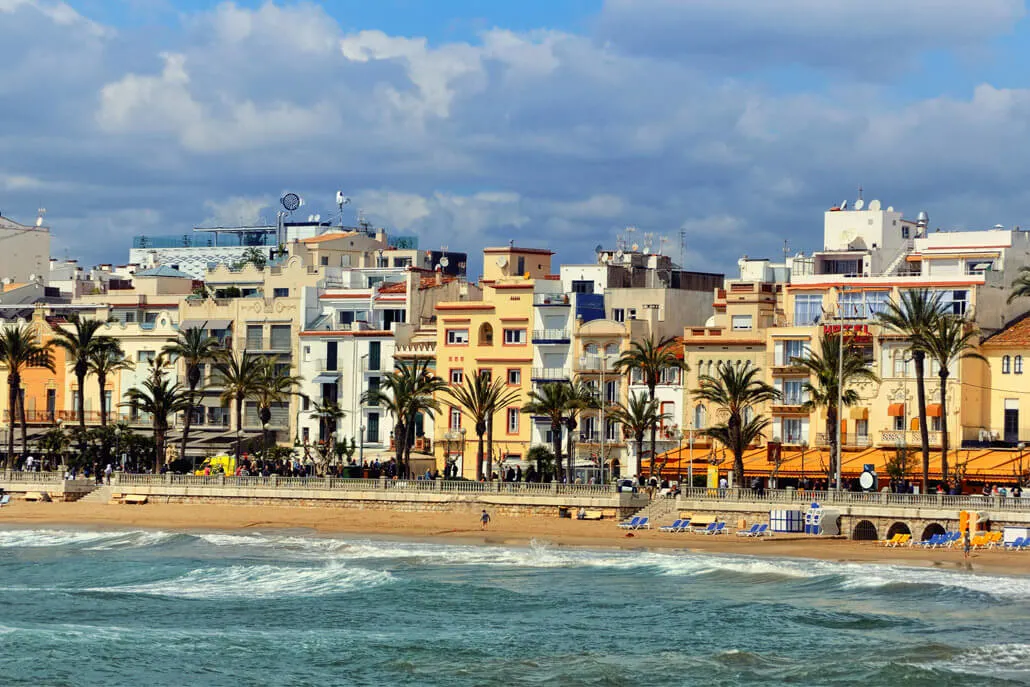 +1 for Barcelona
---
Art & Museums
Madrid is the capital of museums. There's the "Golden Triangle of Art" that encompasses Museo del Prado, Thyssen Bornemisza and Reina Sofia – all within a walking distance from each other.
Go to Madrid to admire Spain's national art, from historical to contemporary pieces.
There are all sorts of museums in Madrid, even a museum of ham! Museo del Jamón rocks, it's my favorite!
Barcelona is famous for the Picasso Museum.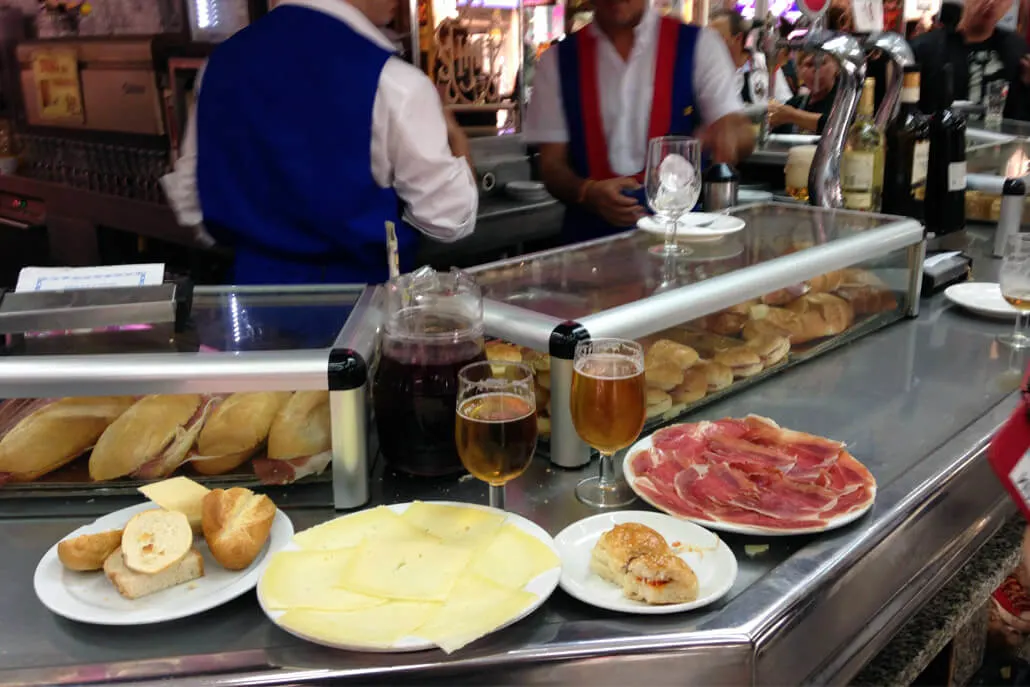 +1 for Madrid
---
Food
Well, this is the tough one. There are amazing food markets and restaurants in both cities, so if you travel for food, travel to either Barcelona or Madrid. You won't make a mistake, there are tapas everywhere.
In Barcelona stick to neighborhoods outside the main tourist areas or at least walk into a quieter street. I myself wouldn't eat at any restaurant straight at La Rambla.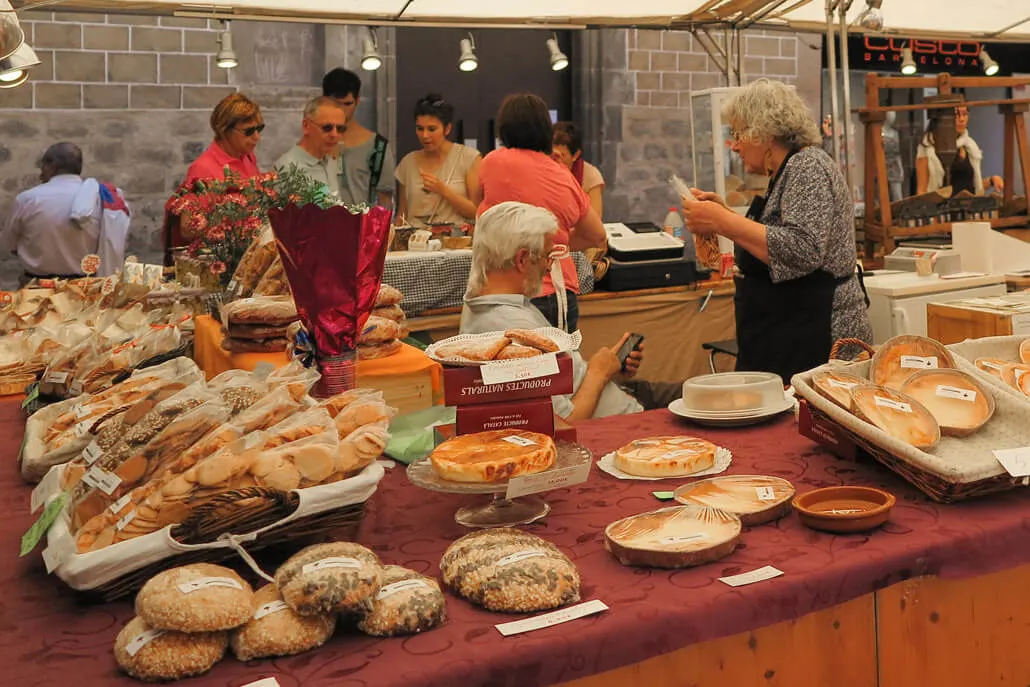 Tie!
---
Architecture
Although Madrid also has architecturally rich buildings, nothing can compare to Gaudi's quirky, fantasy style. Gaudi gave Barcelona the unique character that so many travellers come to marvel at.
The architecture is stunning and Barcelona's looks actually fully rely on Gaudi's legacy – whether that's the famous Sagrada Familia Cathedral, Parc Güell, or Casa Batllo.
Still not convinced? See how beautiful Sagrada Familia and Casa Batllo are. And for that reason, Barcelona will easily look cooler in photos.
Also, Barcelona's Gothic Quarter is quite famous. There are buildings that are indeed from the Gothic era but a lot of houses that just pretend to be that old! The Gothic Quarter in Barcelona is best visited with a guide.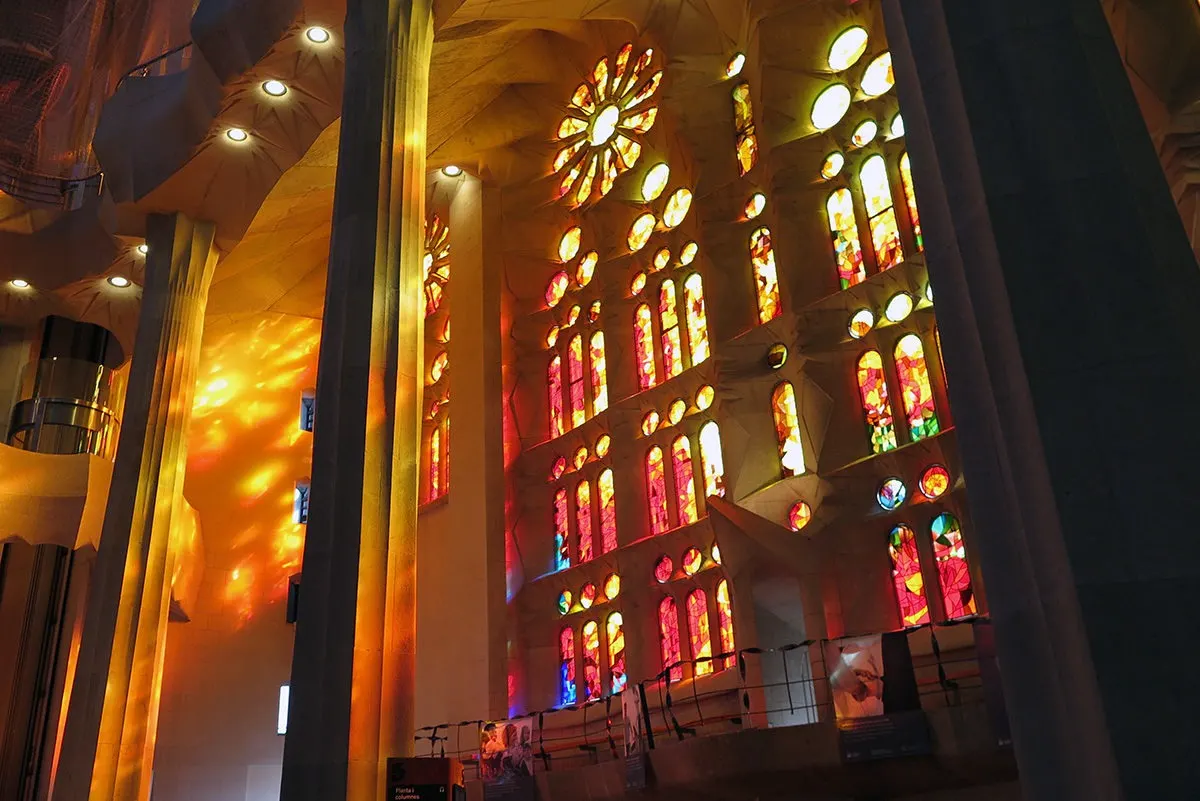 +1 for Barcelona
---
Culture & Tradition
In my opinion, Madrid belongs to the locals while Barcelona is far more touristy and crowded. What you experience in Madrid is more authentic and real than the theatre for tourists in Barcelona.
Barcelona's touristy shell can be cracked only after one stays for an extended period.
Considering traditions and culture, I consider Madrid better than Barcelona.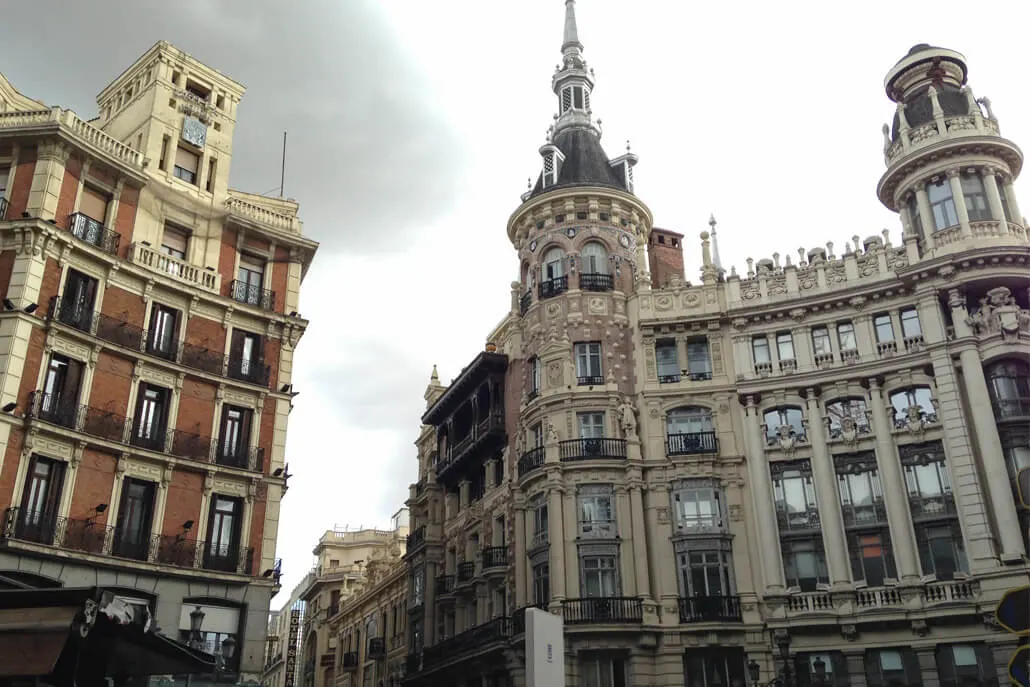 +1 for Madrid
---
Partying
Nightlife in both Barcelona and Madrid is pretty good. In Barcelona, you'll be partying with fellow tourists, going out in Madrid with have you mingle also with locals.
While in Barcelona you have a few clubs really worth going to, in Madrid expect whole streets full of funky bars.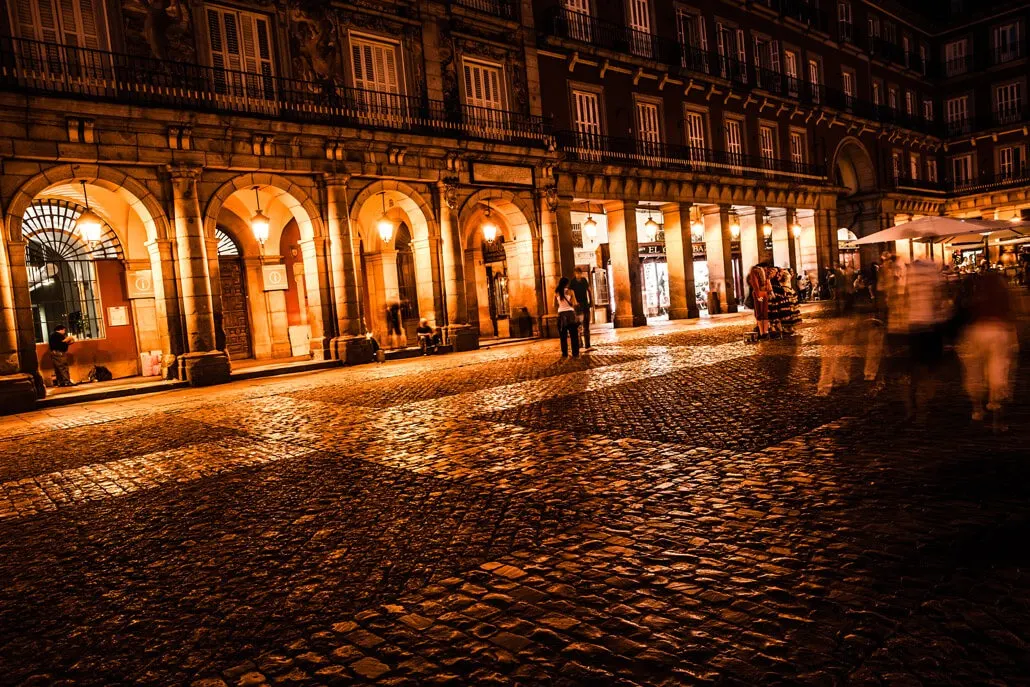 +1 for Madrid
---
Football / Soccer
It depends whether you're a fan of Real Madrid or FC Barcelona. If you don't care about soccer, this aspect should have no influence on whether you visit Madrid or Barcelona.
Both stadiums are worth seeing, but you know… they are only stadiums after all. (Sorry guys, I'm not a big fan!)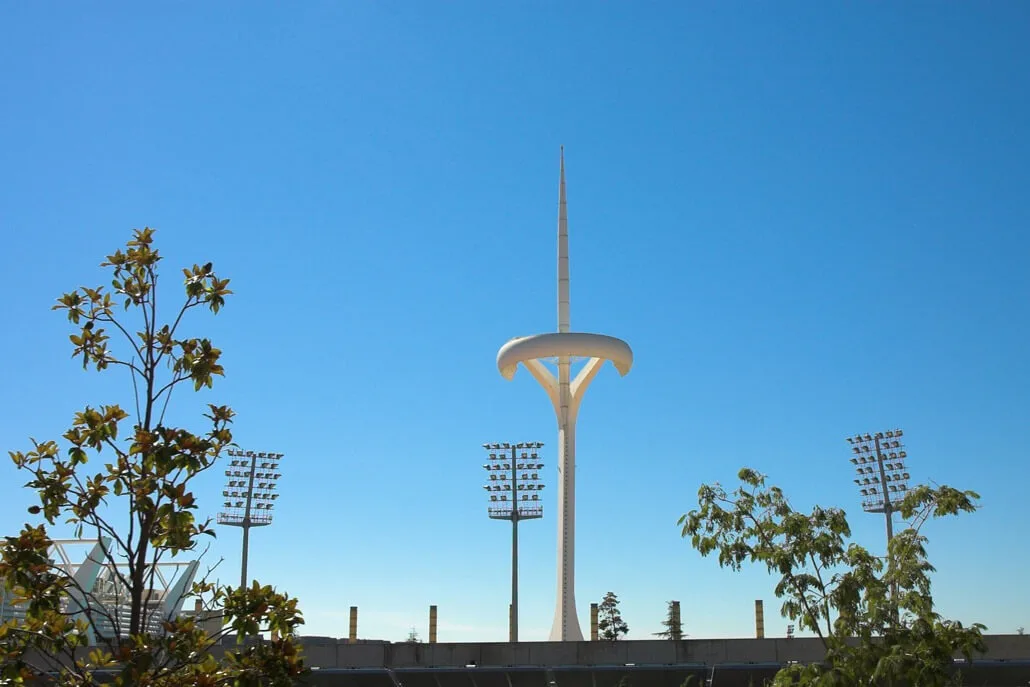 Tie!
---
Trips around
Ok, so from Barcelona you can visit the already-mentioned Sitges for throwing your body on the beach and then there's basically just one more option for a fun trip: Figueres with its impressive Dali museum. Girona and the region of La Selva offer a lot of options for trips as well.
But these are pretty much the only cities near Barcelona worth visiting.
On the other hand, I'd say there are even more options if you want to take a day trip out of Madrid – you can head to Toledo, Salamanca, Avila or Segovia – all well worth visiting, all magnificent cities rich in history.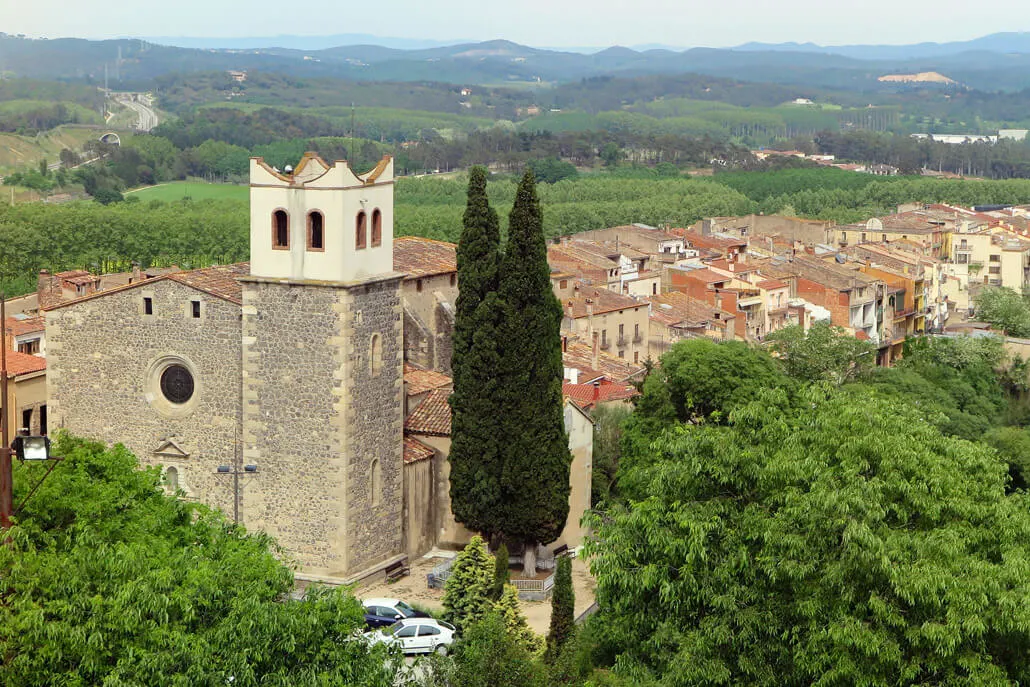 +1 for Madrid
---
In the end…it's a tie! And that is a commonly shared opinion. After extensive research for this article I haven't found a unified view on which city is better.
Barcelona and Madrid are just way too different. So much for trying to compare apples with oranges :) So stop asking 'Is Madrid worth visiting over Barcelona' or the other way round. The fact is – both Madrid AND Barcelona deserve your visit!
Should you spend more time in Madrid or Barcelona?
This will highly depend on what it is you're after. Beaches? Barcelona. Day trips? Madrid.
Make sure you're clear on what's important to you on a vacation and decide accordingly.
How to travel from Madrid to Barcelona?
Or vice versa? If you'd like to visit both cities on one trip, it's actually quite easy to do. Your best option is the train.
Travelling from Madrid to Barcelona by train takes just 2,5 hours and you don't even need to transfer anywhere.
The final message is: Go to Barcelona for glamour and awe, go to Madrid to get to know the real Spain.
In case you couldn't make up your mind based on our points above, how about solving the great dilemma by going somewhere completely different? :)
In case you've been to both cities – which one was your favorite?
Here's a pinnable image for you, if you'd like to save this post for later.