What? What kind of headline is that? Are you insane? Who on Earth would not like Bali?
Contrary to the common belief, Bali is not only a paradise with pristine beaches and turquoise water. Be prepared to come across many street dogs, dirty streets, slight chaos on the road and cheeky locals.
Bali, and Kuta especially, is an example of excess tourism destroying a paradise. Bali is no. 1 abroad destination for Australians and Air Asia makes it easy to fly there cheaply. Locals have naturally adjusted to the constant influx of tourists and built their businesses on selling to them. As their livelihood depends on how much they sell, they're often abusive. I must say I didn't experience being forced to buy a souvenir, as I was on Bali during the rainy season and avoided the crowds (of both fellow tourists and vendors) of the peak season.
I was lucky to visit only the best of Bali as I had a good friend there. That's the trick for almost any place on the Globe – if you know anybody based on the spot, you're most likely to have fun wherever you are and it's easy to fall in love with a place when you just see the best.
My only bad experience was when arriving at the Denpasar airport, an official-looking worker took my bag and helped me through the scanner with it. Afterwards, he demanded money and pulled me to the nearest exchange store. In the end he made do with some Chinese money I gave him and let me go.
So what to do if you're really longing to see Bali but would like to avoid disappointment? Well, do your homework before setting on the trip. Plan where to go, and bring an open mind. Understand the mindsets of locals and don't let minor issues destroy your trip.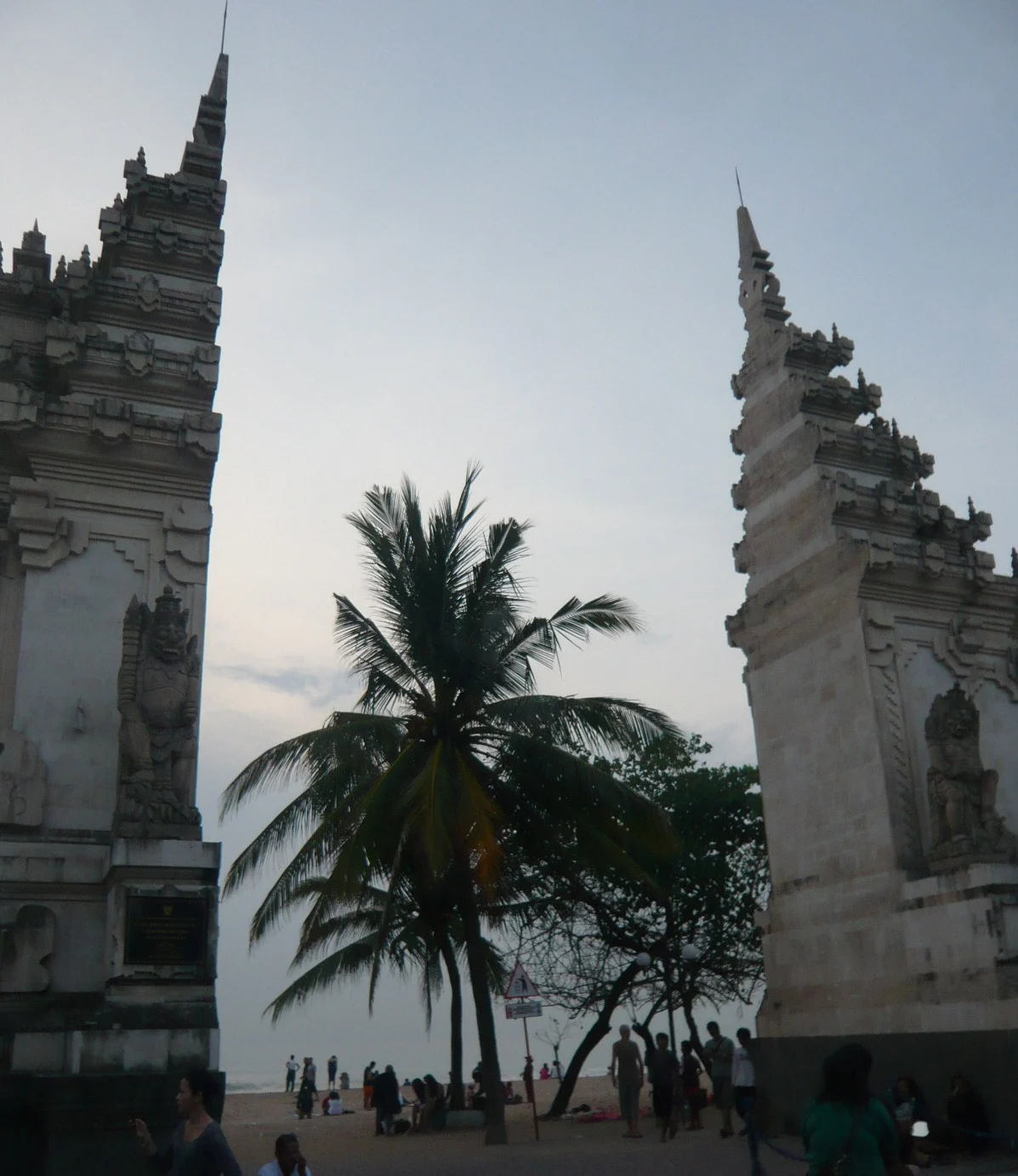 In my opinion, Kuta beach and surroundings are still worth visiting. Kuta is one of the best spots where you can try surfing! If you're a beginner, they'll lend you a heavy board that's stable and you'll have plenty of fun (kinda) surfing and falling into the waves.
For emptier and cleaner beaches, just head north of Kuta to Legian. It's worth checking out at night as well. I went to La Plancha bar and loved it. You just sit on one of the bean bags scattered on the beach and enjoy your cocktail while listening to the sounds of the sea (or the musician performing, or loud guests).
Most places on Bali can be easily reached by motorbikes so just rent one and drive (carefully) to explore the inland areas. Ubud should not be missed. As a Balinese heart of culture, you'll see the local crafts and the life further from the sea. I was amazed by the peacefulness of Ubud (on its outskirts) and the cool-looking houses we passed, with rice fields surrounding them.
Ubud belongs to one of the best foodie places in Bali. If you love Indonesian food, this is the place to go. We tried some local sausages with plenty of vegetables and condiments. It was a real treat!
Also Tanah Lot, the most famous sea temple on Bali, is a good tourist spot. Unfortunately you have to pay a fee just to enter the area and you'll be under constant surveillance of local vendors. Head through all the crowds and get some good photos of the temple, it's really unique and worth all the tourist hassle.
Check out also this full guide on things to do in Bali, Tanah Lot included.
All in all, Bali is still a great place to visit. Just prior going there, study what tourist traps there are – e.g. TripAdvisor has many forums about how to avoid the common tourist traps on Bali, from exchanging money to booking tours with trustworthy agents. Plan where to go and have an open mind when it comes to dealing with locals. Tourism could both be an enjoyment and a source of income.
If you decide to visit Bali, get inspired by this 2-week Bali itinerary.