I haven't been to Disney World yet, so I had to get somebody knowledgeable to write about it – let me introduce you to Erica from travelswitherica.com. She'll tell us all about Disney World mistakes you want to avoid on your first, second, third… visit. Here we go:
Disney World is the most magical place on Earth until it isn't because you made one of the rookie Disney World mishaps on this list.
Making one or more of these Walt Disney World mistakes can completely derail your trip and take some of the fun out of being at a Disney park.
On the other hand, if you come armed with this knowledge, you'll have a magical trip and make amazing memories that last a lifetime, even if you're a first-timer.
1. Not Booking Your Fastpass+ in Advance
Disney World lets you make Fastpass+ reservations online or through the app in advance of your visit.
Guests staying at a Disney hotel can make Fastpass+ reservations 60 days in advance, and everybody else can make their Fastpass+ selections 30 days in advance.
You can make up to three Fastpass+ reservations per day, and not taking advantage of this is one of the worst Disney mistakes you can make.
It seems a bit daunting to make your Fastpass+ selections a month or more in advance, but you will be stuck waiting in long lines for every ride if you don't.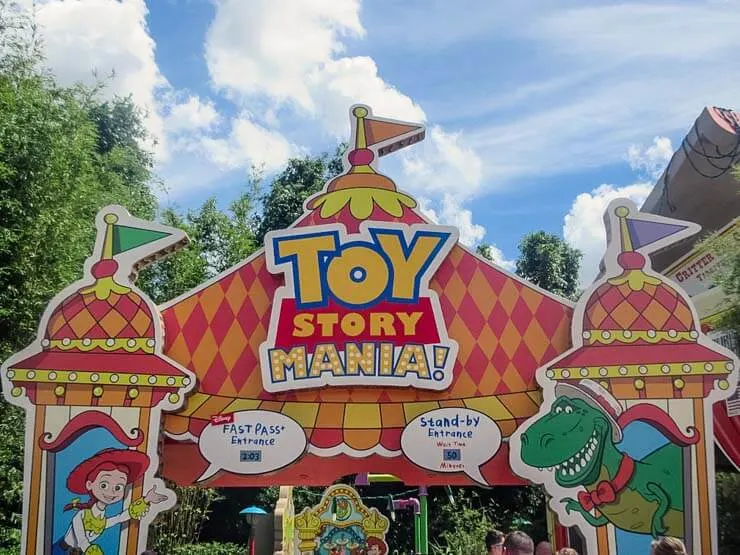 Nearly all the good Fastpass+ options are long gone well before 30 days in advance. The Faastpass+ for the best rides at Disneyland are gone before the 30-day mark hits.
Fastpass+ lets you skip the long lines at certain rides and character meet and greets. You pre-book your Fastpass+ and show up at the attraction or character greeting during your return window. You get to use the Fastpass+ line and essentially walk onto the ride or at worst have a minimum wait.
Taking advantage of pre-selecting your Fastpass+ for your Disney trip helps ensure you see and do everything you want.
Disney World is always busy, and using Fastpass+ strategically is the best way to cut down on the time you spend waiting in lines.
The best strategy is to book all three Fastpass+ reservations for earlier in the day. You're allowed to make a fourth same-day Fastpass+ reservation after you use your first three.
Pre-booking your first three Fastpass+ reservations in the morning or early afternoon gives you the best chance of getting a decent fourth Fastpass+ when you're in the park.
2. Only Going to One Park
It can be tempting to only visit one Disney World park if your vacation is very short. A lot of tourists only visit Magic Kingdom and miss out on the other three parks.
Epcot, Animal Kingdom, and Hollywood Studios are all unique to Disney World. You won't find replicas of these three parks anywhere else in the world. Not visiting at least one of these parks would be a major shame.
You're missing out on so much of the magic of Disney World if you only go to Magic Kingdom and skip the other parks.
Ideally, you want to experience all four Disney World parks. That isn't possible for everybody, but most people have time to visit two of the parks.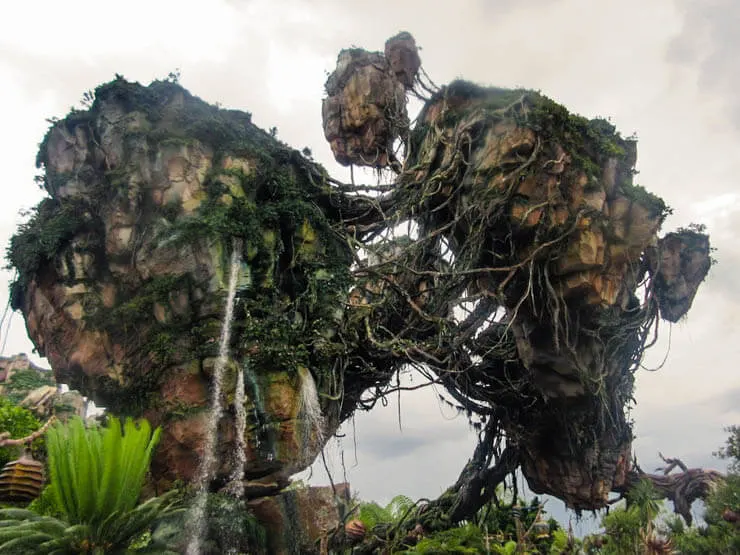 Disney provides free transportation between parks, so it is incredibly easy to go from one park to the other if you have a park hopper ticket.
You can take the monorail from Magic Kingdom to Epcot, a boat or the Skyliner from Epcot to Hollywood Studios. And there are buses that go directly from one park to every other park.
Each park is completely different and is a different experience. Do some research and decide which parks you most want to visit. Then come up with a plan to see more than just Magic Kingdom.
Magic Kingdom is amazing, but there is so much more to Disney World than just that one park.
You can see a map of all the theme parks within Walt Disney World here.
3. Not Taking Advantage of Single Rider Lines
Single rider lines are one of the best ways to maximize your time at Disney World.
The single rider line is used to fill empty seats on a ride vehicle. Test Track, for example, holds three guests per row. If there is a group of two from the normal line, a person from the single rider line will be used to fill the last seat.
It ensures the ride is operating at full capacity, and the line is moving as quickly as possible.
You will be separated from your group, but it is a small price to pay to have a shorter wait time. A lot of the time the single rider wait time is half the wait time (or less) than the normal line.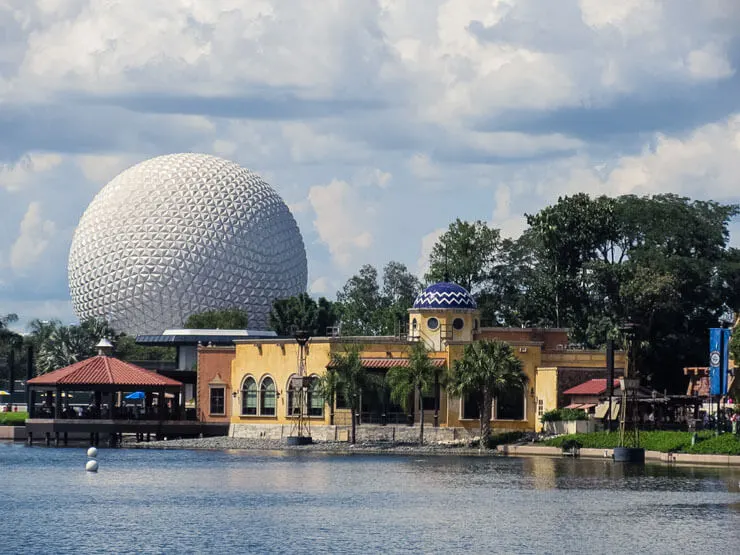 Just be sure to have a designated meeting place, so you can find your group after you've gone through the single rider line.
You may want to skip the single rider line if you have small children or want a ride photo of your entire group.
But if your child is comfortable riding with strangers and you don't want a group photo, single rider is one of the best Disney hacks out there.
Not many Disney World rides have a single rider option, but you should look out for the few that do and take advantage of them.
4. Only Eating in the Parks
There is so much good food outside of the parks, and it is a shame if you don't take the time to try it out.
There are 90 table service restaurants on Disney property, and only 30 of them are inside the parks. You're missing out on the majority of your dining options if you only dine inside the parks.
A lot of hotels like Animal Kingdom Lodge and The Contemporary are known for their amazing food. You get an amazing meal, a break from the busy parks, and a new experience.
Disney Springs is another great place outside of the parks to have a meal. It is a large outdoor dining and shopping area, and a lot of famous chefs have restaurants at Disney Springs.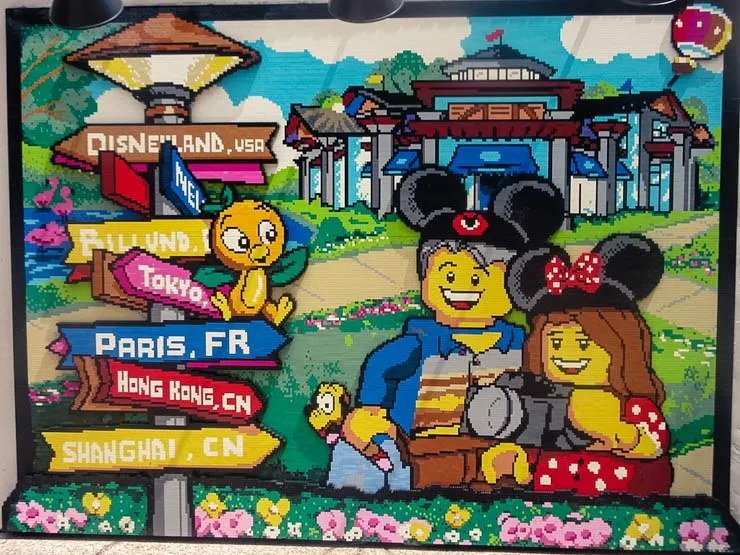 The majority of restaurants at hotels and Disney Springs are very popular. You need to make a reservation either through the app or Disney World website in advance, so you don't miss out!
The variety of food you can find outside the parks is diverse. You can try Mexican, Italian, Japanese, American, African, and literally any other cuisine you can think of.
The prices range widely as well. There are quick-service restaurants that cost less than $15 per meal all the way up to Victoria & Albert, which costs hundreds of dollars per meal.
And everything in between.
Eating outside the parks is the perfect way to see more of Disney World, relax a little bit, and try a new dish you can't find in the parks.
5. Not Exploring the Hotels
There are 25 Disney-owned hotels at Disney World. They range from budget hotels that cost less than $100 per night all the way to luxury hotels that cost upwards of $500 per night.
Each hotel has a unique theme and its own personality.
Exploring one or two Disney hotels during your trip is so much fun. The care and attention to detail Disney puts into every corner of the hotels is second to none and something you have to see to believe.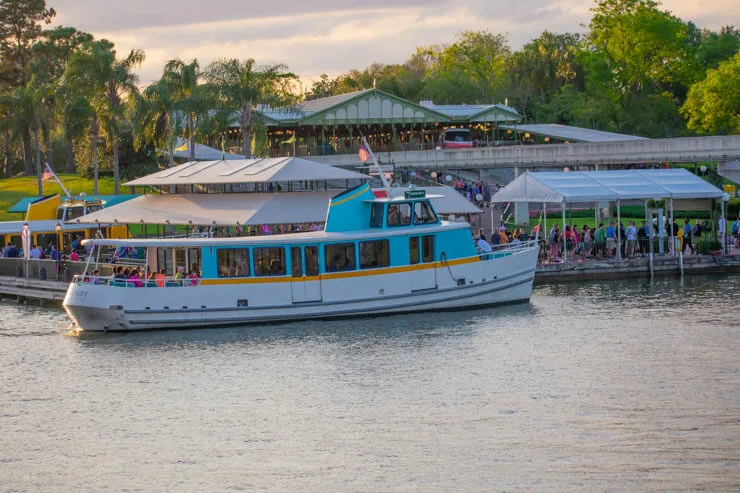 You can visit any Disney hotel on the property. You don't have to be staying at the hotel to visit it.
There are free activities like hidden Mickey hunting and movie nights you can participate in, and some paid activities like renting a bike or a horse-drawn carriage ride you can try out.
You are free to eat at any hotel restaurant, explore the lobby and common areas, and peruse the gift shop.
The only things you can't do are hang out in the pools and go into the guest rooms.
Some of the most luxurious hotels are within walking distance from Epcot, along the Magic Kingdom monorail line, or along the Skyliner route.
You can access the rest of the hotels via bus, but the hotels near Magic Kingdom and Epcot are the best places to start.
6. Carrying Your Souvenirs Around the Park
It is pretty much a given that you'll purchase a few souvenirs at Disney World. Nobody has the willpower to resist all the tempting merchandise!
A lot of people lug their purchases around the park with them, and that is one of the silliest rookie Disney World mistakes you can make.
Disney wants you to purchase a lot of merchandise, so they make it really easy for you to not have to carry your purchases.
Every guest has the option of sending their purchases to guest services at the front of the park. It takes a few hours for the purchases to make it to guest services from the store, so this option doesn't work in the evening.
But it is a great option if you're shopping during the day!
Remember, you can always get yourself e.g. a Disney puzzle or another item from Amazon anytime you want. ;)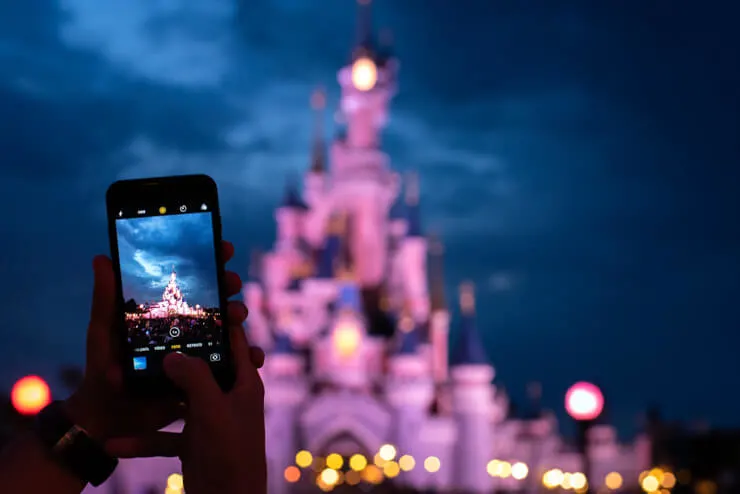 Disney hotel guests have an even better option. They can send their purchases back to their hotel gift shop and pick them up whenever is convenient for them.
It takes about a day for the purchases to arrive at your hotel, so you can't send purchases from your last day at Disney World to your hotel. You have to send them to guest services on your last day.
There is no fee for this service, and you can use it as much as you want!
The cast member you purchase the merchandise from will have you fill out a form with a few personal details and your hotel information if applicable. After that, you don't have to worry about carrying around those bags for the rest of the day!
One important thing to know is that you need to tell the cast member you want to send your purchase to guest services or your hotel before you pay for the merchandise.
7. Not Hydrating
Orlando is hot no matter what time of year you visit. It is so easy to become dehydrated, and you need to actively work at staying hydrated.
Being dehydrated takes so much of the fun out of Disney. You have a headache, feel lethargic, and stop having fun.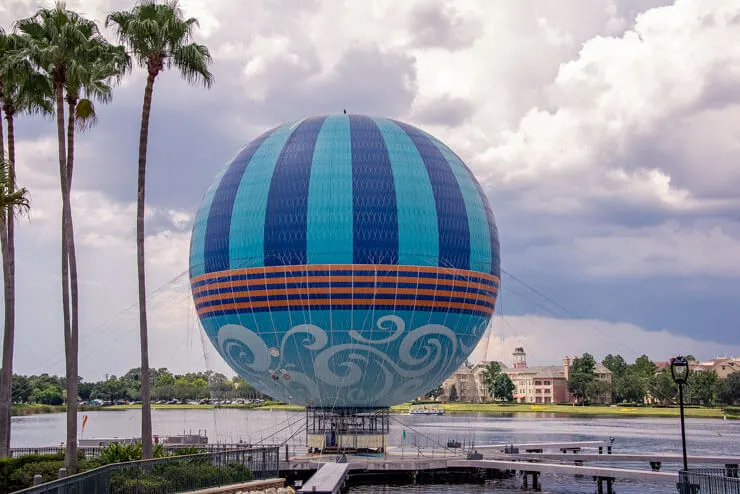 The good news is that Disney makes it incredibly easy to stay hydrated!
There are water fountains all over the parks and hotels where you can refill your water bottle throughout the day.
You're allowed to bring a plastic or metal water bottle into the parks, but glass bottles are not allowed.
Bringing your own water bottle is the best way to stay hydrated and not have to pay Disney's ridiculously high price for a bottle of water.
If you don't have a water bottle, you can get a free cup of ice water at any quick-service restaurant.
At some restaurants, you have to ask a cast member for a cup of water and at others, there is a self-serve water station near the cutlery station.
You need to drink even more water than normal at Disney World. It is hot, and you're walking more than normal, so you become dehydrated much quicker.
Conclusion
There are a lot of Disney World mistakes you can make on your next trip. The good news is that all the mistakes on this list are really easy to fix!
A Disney World trip requires a lot of pre-planning and strategy. Not only do you need a strategy for each park, but you also need a strategy for everything else Disney World offers.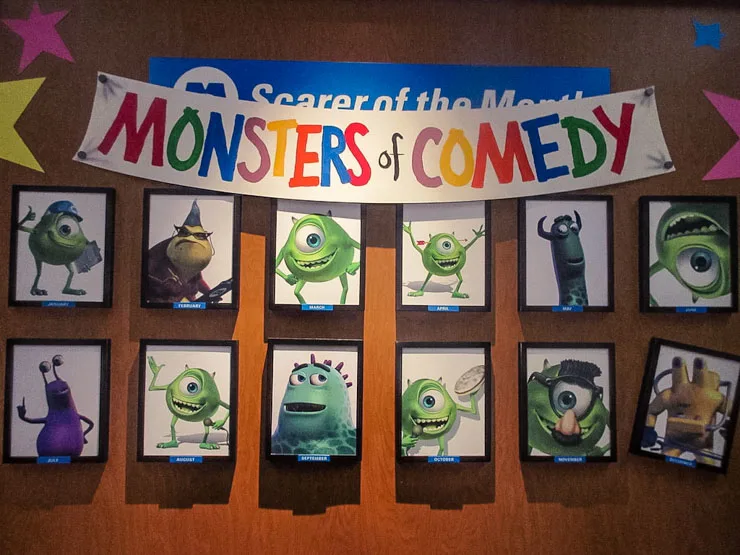 Knowing what restaurant you want to try outside the parks or deciding what hotel you want to explore is nearly as important as knowing what Fastpass+ reservations you want to make.
Disney World isn't made for spontaneity, and the more prepared you are before your vacation starts, the better.
Avoiding the Disney World mistakes on this list will make your planning and trip go so much smoother!
Remember that you can visit Disney World also on a day trip from Miami.
---
About the Author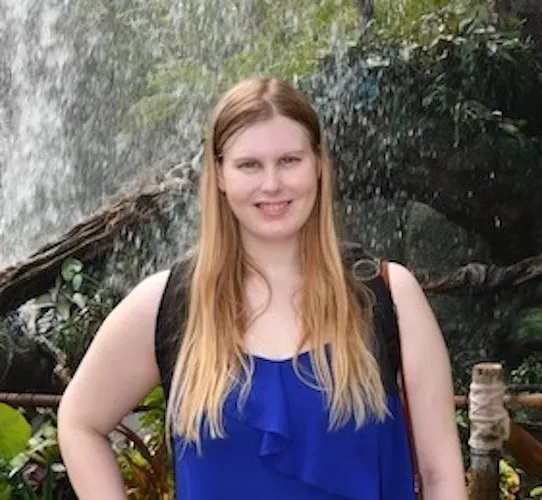 Erica is an avid solo traveler who has been to over 40 countries. She loves spending long periods of time in each country to get a sense of its culture. Erica's favorite travel activities include attending local theatre and dance performances, wandering through museums, eating way too much food, and riding every rollercoaster she comes across.
See her blog at Travels with Erica.