Snaefellsnes Peninsula must be on your radar if you have a few extra days on your trip to Iceland. The ride around the whole coast is breathtaking with plenty of spots to stop along the way to admire the natural wonders of the Peninsula. And they ARE some of the greatest in Iceland.
To be honest – we originally didn't plan to go see the Snaefellsnes Peninsula. When we arrived to Iceland, I realized that I miscounted the days we had for exploring, so an extra day appeared! I got excited and planned out a full-day trip to Snaefellsnes for our first day, and it turned out to be the best idea I'd had in a long time!
Today, I consider our Snaefellsnes adventure one of Iceland highlights and recommend it to everyone.
Btw. if you don't want to drive, this tour is the most highly-rated full day tour of Snaefellsnes Peninsula.
West Iceland & Snaefellsnes
Snaefellsnes extends westwards from Iceland and forms a 90km long peninsula. To illustrate how 'densely' populated West Iceland is – there are only 10 towns with more than 50 residents. The biggest city has only 6,500 inhabitants. It's called Akranes and lies between the Snaefellsnes Peninsula and Reykjavík.
If you explore Snæfelsness from Reykjavík, Akranes will be your major last contact with civilization. What lies ahead – the Peninsula – is just a pure natural wonder with a scarcity of residents and increasingly more travelers. As opposed to the Golden Circle, the Peninsula is still largely empty, as most tourists don't make it all the way there.
We visited in mid-May and experienced very doable weather conditions! No snow, just the ever-present strong wind and gloomy skies – typical Iceland! :) I don't think the coastal areas are good to visit in winter, though.
What to see on Snæfellsnes Peninsula
1. Snæfellsjökull National Park
Snæfellsjökull National Park lies on the western tip of the Peninsula. Snæfellsjökull mountain dominates the scene. Snaefellsjökull is an active volcano that has its summit covered with a glacier.
This is actually the location where Jules Verne has set his famous novel of 1864 The Journey to the Centre of the Earth.
A fun fact: as Jules Verne himself had never been to Iceland, he didn't realize there was a glacier on top of the volcano and thus forgot to mention it. A less fun fact: In 2012, the summit actually stayed ice-free for the first time in history.
The actual passage into the underground that leads to Jules Verne's wondrous worlds beneath the Earth's surface is not easy to find. It hides in a cave, in an area repeatedly struck by lava. The volcano has undergone numerous eruptions in the last 800,000 years, which gave it the current shape and structure. The last eruption happened 1,800 years ago.
It's possible to hike on Snæfellsjökull, but you can see the actual passage to the center of the Earth only with a guide. See Vatnshellir Cave at the end of the post.
Snæfellsjökull is a place of magical energy. People have reported various ways it's influenced them – from not being able to sleep to sensing the presence of another person in their car. Quite freaky, right? There's something more to the Snæfellsjökull glacier than meets the eye, and you even start to find it possible that elves and trolls do exist!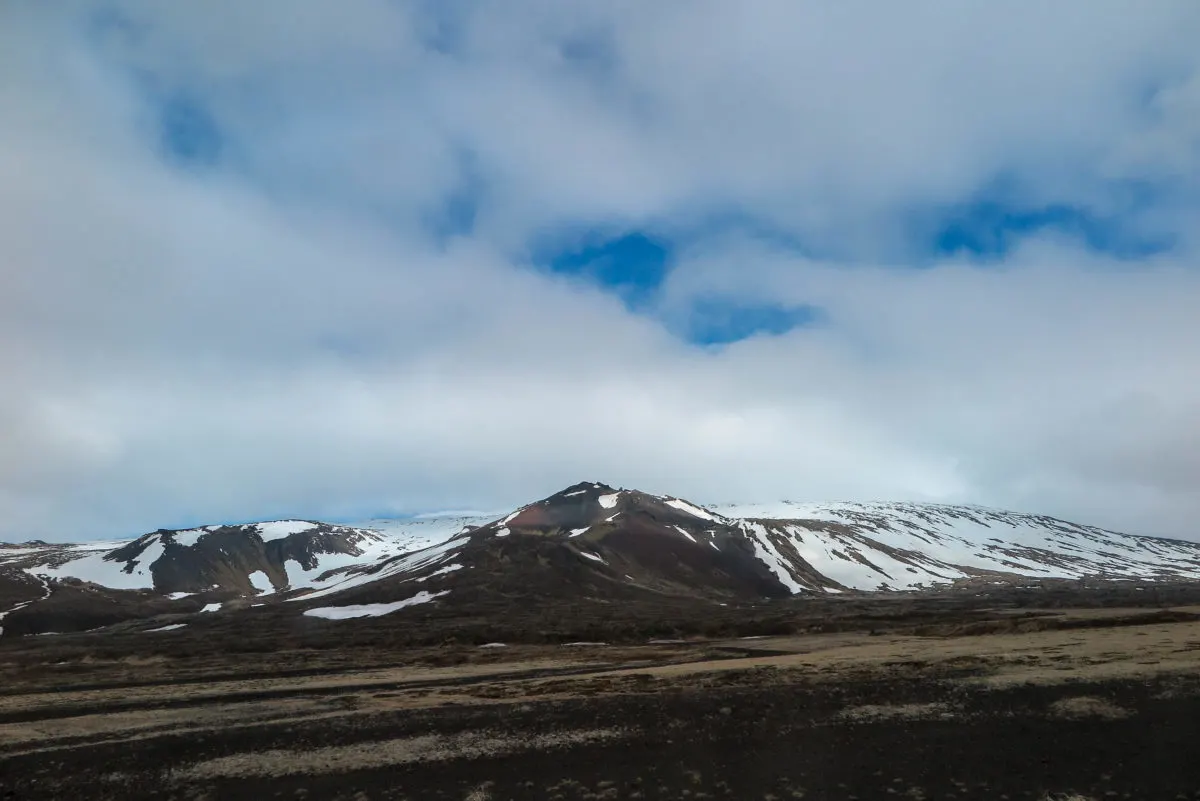 2. Þúfubjarg Bird cliffs & Lóndrangar
Everyone becomes a bird watcher in Iceland when the scenes are oh so gorgeous. One of the best spots for viewing some fine feathery creatures is at the Þúfubjarg cliffs, also called Thufubjarg. You get to enjoy the pleasant noise together with incredible views of Lóndrangar cliffs.
We spent a long time resisting the wind, watching the seagulls (no puffins, sadly) and the incredible basalt formations. If you stay long enough, there's a chance you'll have the place to yourself for a little while.
While the Lóndrangar cliffs resembled a decayed tooth to me, Icelanders have a much more poetic imagination. They call the higher 'plug' a church of the hidden people (=elves) and the lower 'plug' their library. How cute is that!
If you're left wondering how such a shape came by, the explanation is simple. These are remnants of an ancient volcano crater, eroded by the sea.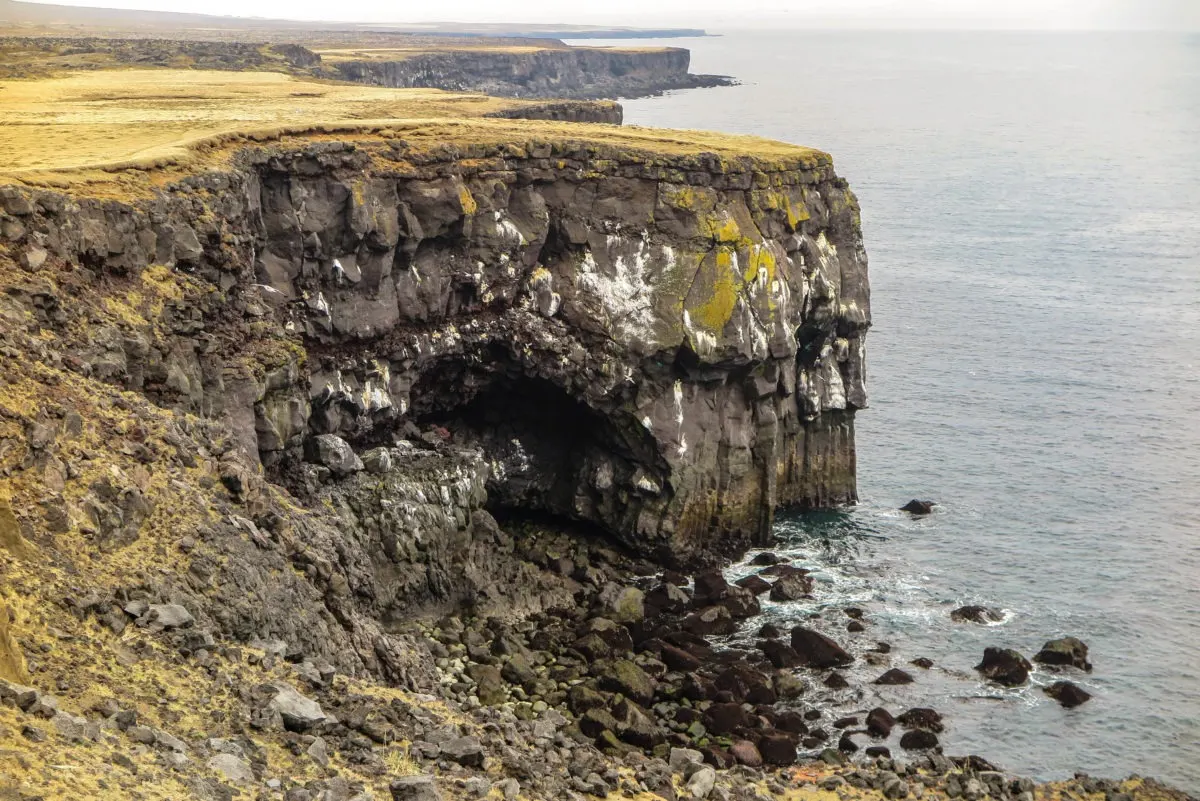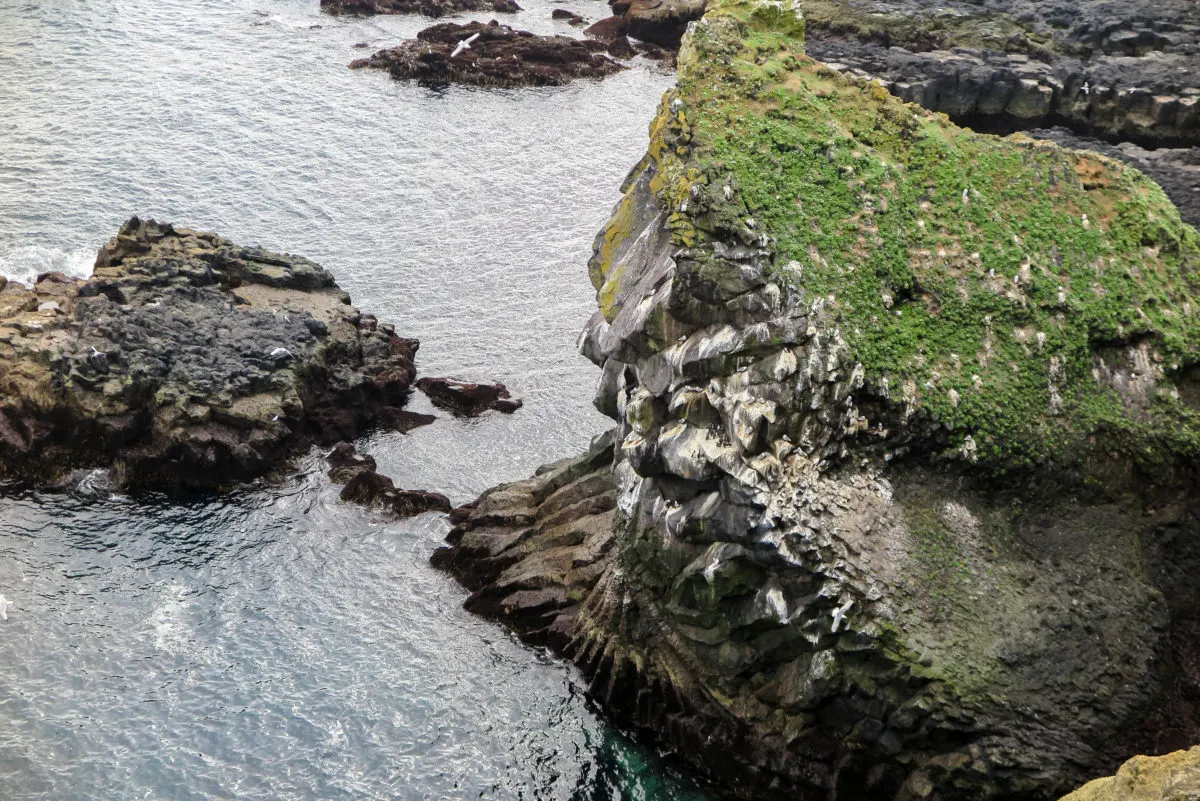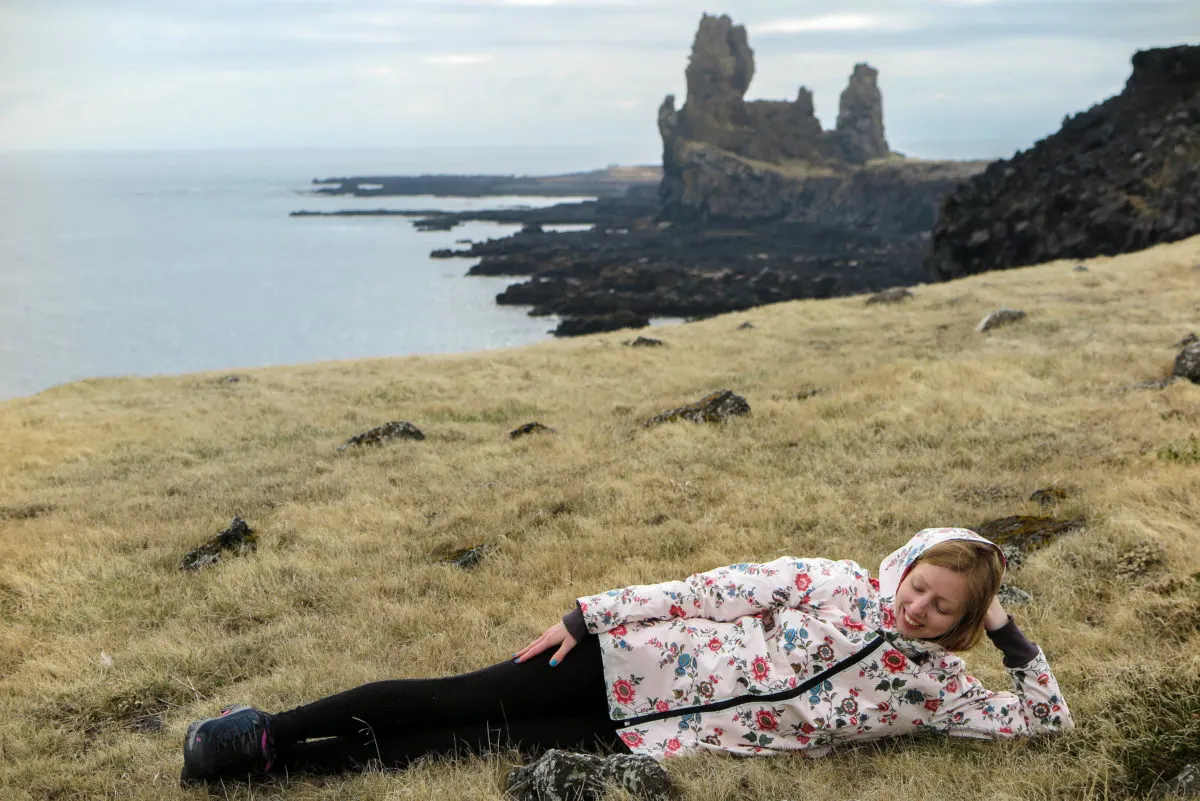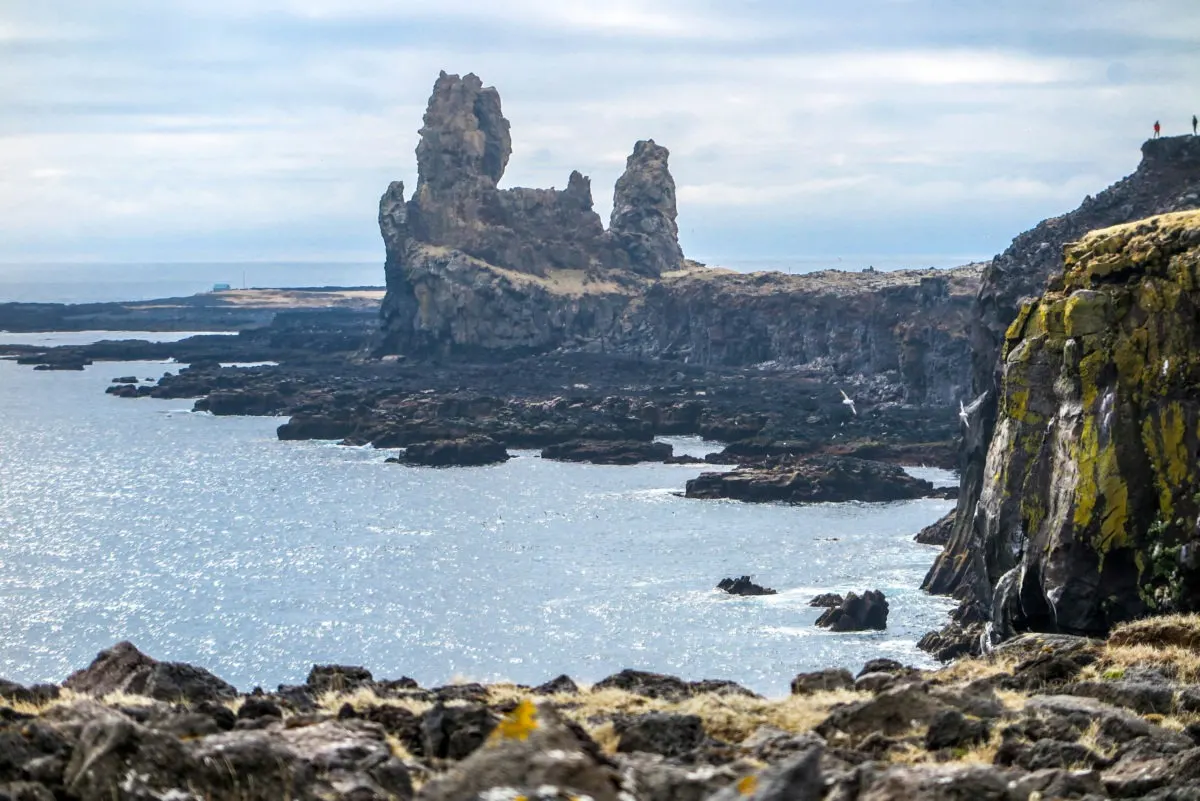 3. Kirkjufell Mountain
Bad planning found us almost missing out on Kirkjufell, also known as the Church Mountain. Fortunately, a full parking lot by the road drew our attention towards the sight and we decided to stop. If we were on a skateboard, we'd look just like Ben Stiller who sped by in the movie The Secret Life of Walter Mitty.
As if the cone-shaped Kirkjufell wasn't enough, there are small waterfalls right nearby. They are called Kirkjufellsfoss, the Church Mountain waterfalls. Especially skilled photographers can even have the Kirkjufell and Kirkjufellsfoss in the same photo together.
You can climb Kirkjufell, but if you wish to do so, get a guide. It's easy to arrange one at the nearby Saga Center. You don't want to do it on your own, as there are apparently two dangerous sections where you have to climb on a rope.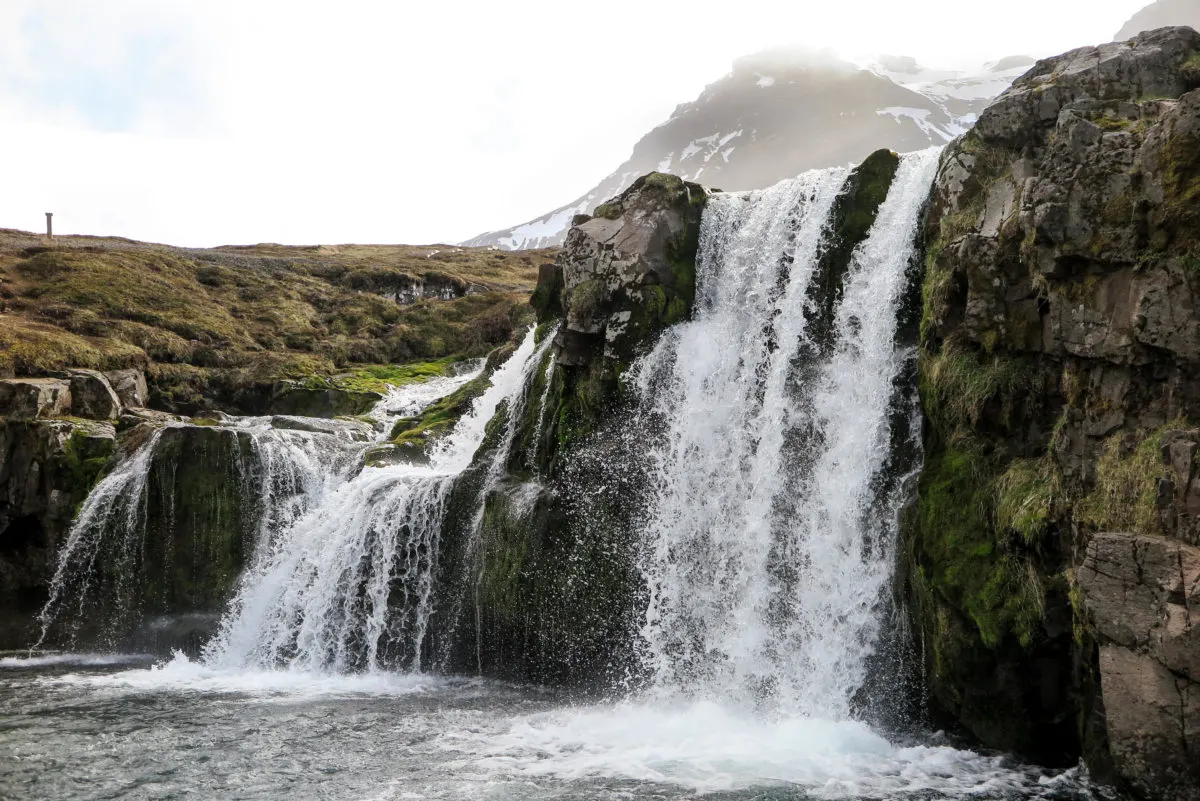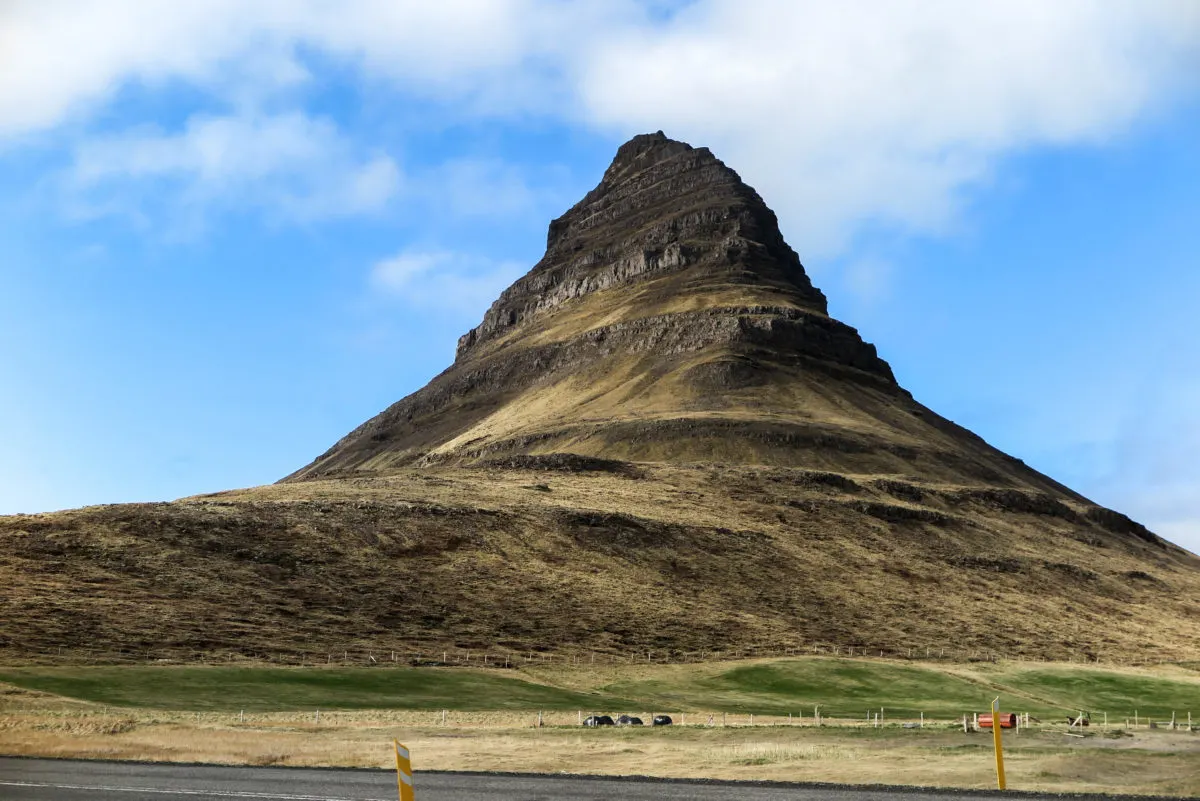 4. Stykkishólmur
The picturesque port town of Stykkishólmur is where a few scenes from the movie The Secret Life of Walter Mitty were filmed. And that's why tourists who are only passing by still flock it, if only for a single photo by the harbor. I took a picture of an American group who came just for that reason. :)
You can find anything you might need in Stykkishólmur. Being the most populous spot on the peninsula with a bit over 1,000 inhabitants, the city is full of cute and sleek little houses. They are well preserved, although some were built in the late 19th century and had to withstand the rough Icelandic elements. Actually, the town received a 'European Destination of Excellence' prize in 2011 for the restoration of the old homes.
You'll be able to find restaurants with fresh fish, gas stations, supermarkets, etc. Basically, anything to save you from low fuel or an empty stomach, after driving for a while without seeing a local soul.
Positioned on the very northern tip of the Peninsula, Stykkishólmur has even its own lighthouse. Surrounding it is a myriad of little islets that are nearly impossible to count.
It's here where Ben Stiller alias Walter departs on his greatest adventure. No Greenland, as the movie makes you believe, it's all pure Iceland!
If you don't fall in love with Stykkishólmur thanks to its looks and its cinematographic significance, then get this: The municipality is 100% environment-friendly and fully sorts its waste. What's more, even the hot water from the ground used for heating is then re-injected back into the ground. In 2008 Stykkishólmur was awarded an environmental certification and has renewed it every year since then. What's not to love about this picturesque and environmentally conscious little town?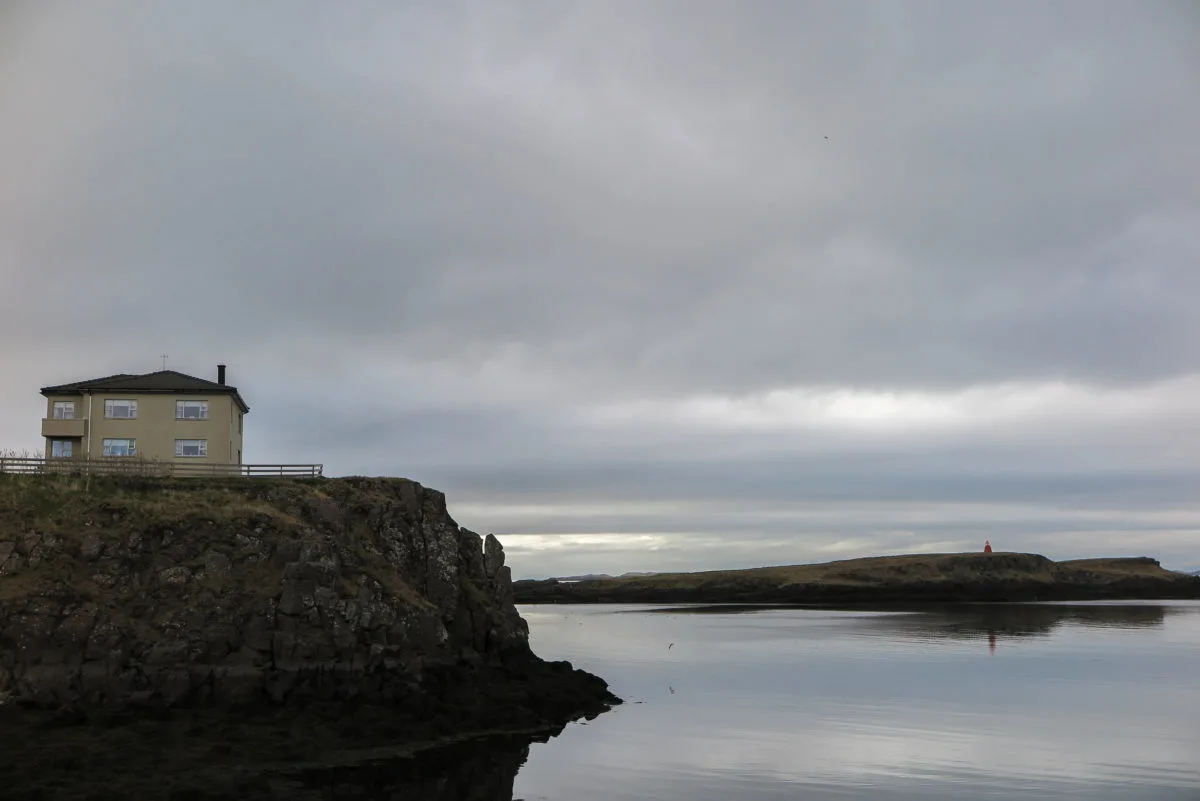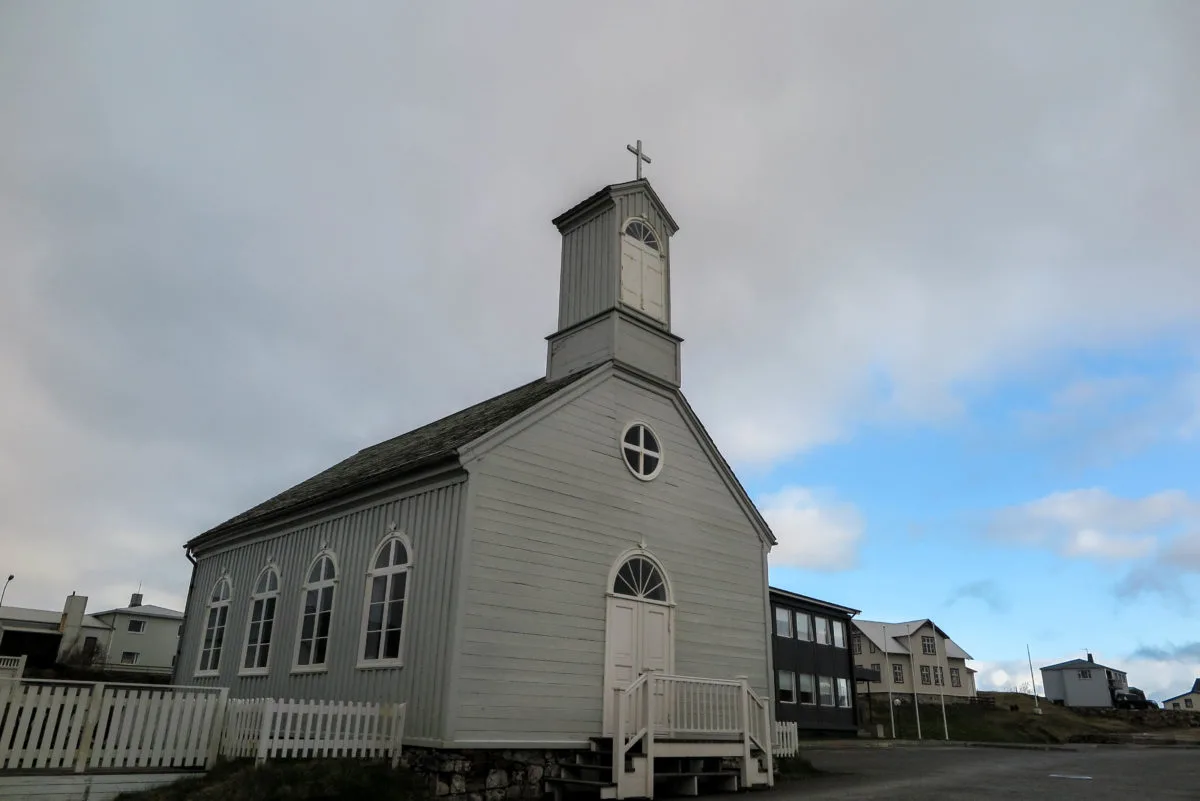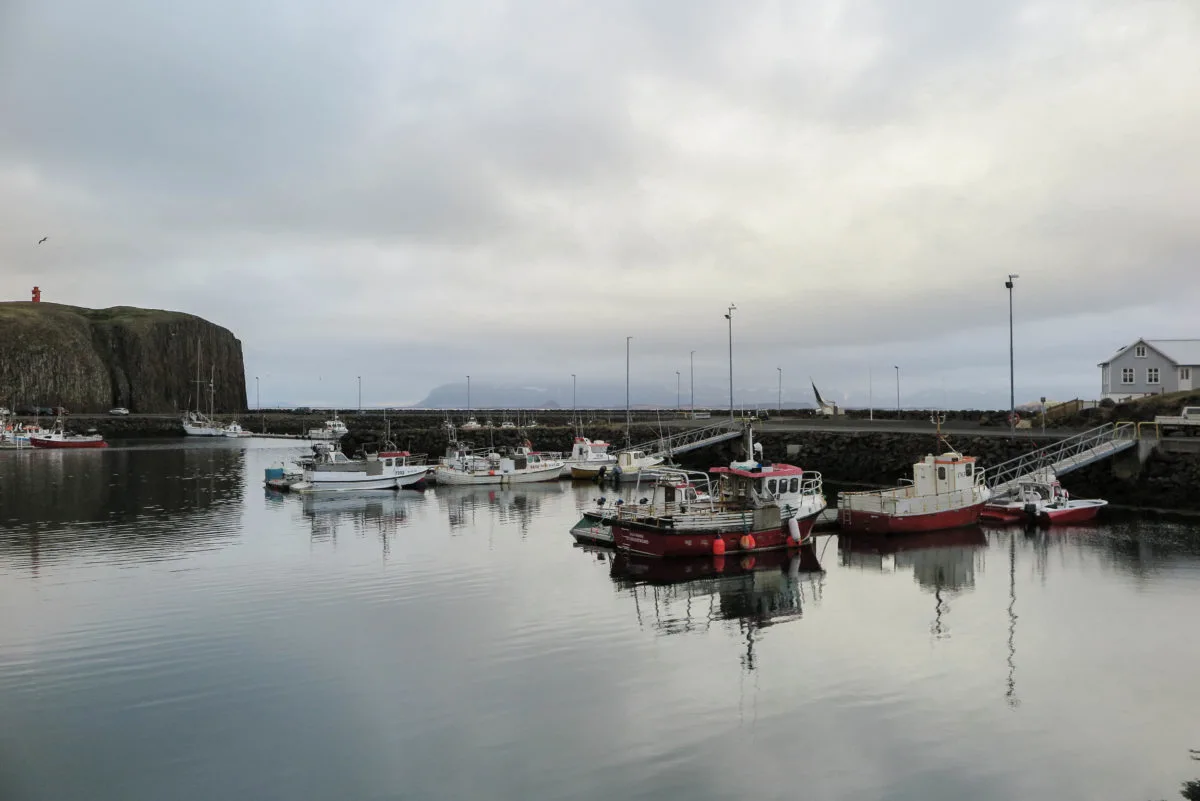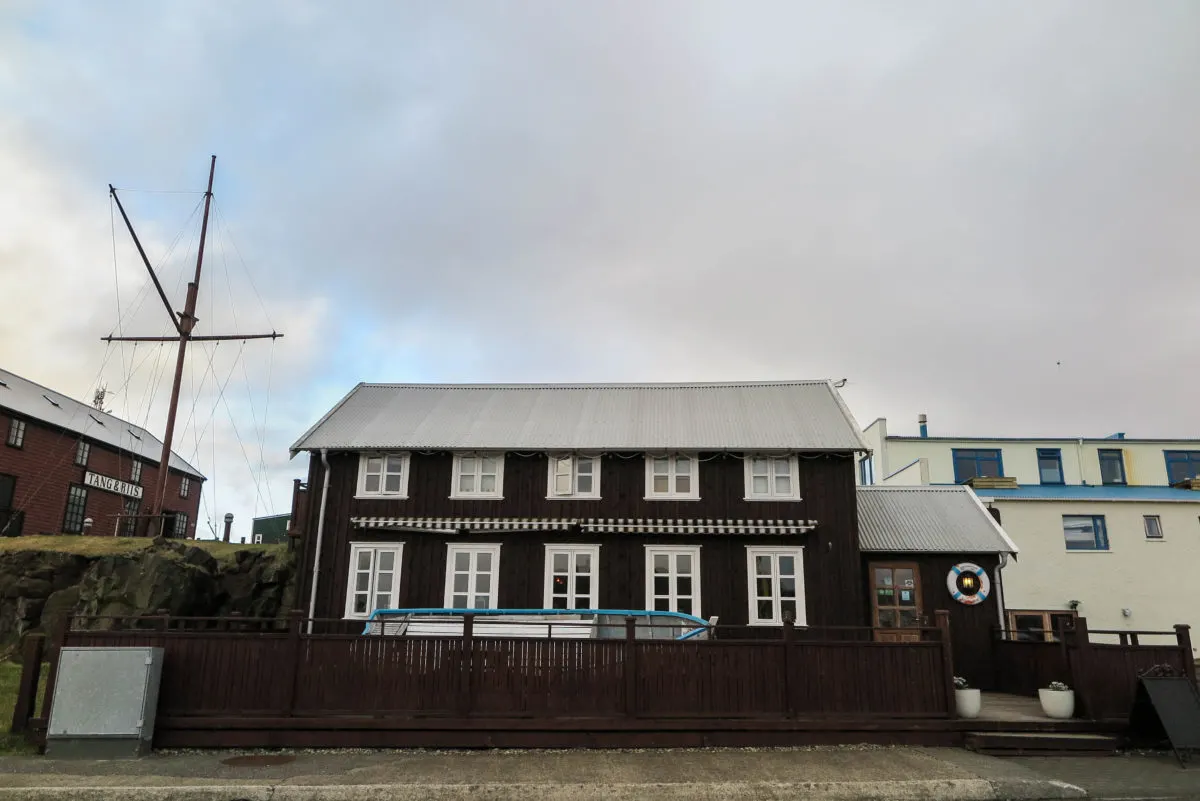 If you wish to stay in Stykkisholmur overnight, I've researched some places for you:
Harbour Hostel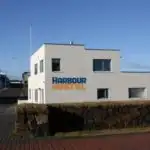 The Harbour Hostel is located right by the port. It's a lively little hostel with a good atmosphere. Prices are at $80/€70/night for a double room. There are dorm options available too, check the availability below.
Hótel Egilsen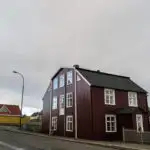 To make your stay a bit more special, you can spend a night at Hótel Egilsen, one of the landmarks of the town. It's near the harbor too. Prices can start at $170/€150/night for a double room.
SHOW ALL HOTELS IN STYKKISHÓLMUR
If time allows, see these too
Here's a list of what I plan to see next time I make it to Snæfellsnes Peninsula and something you might also want to explore while you're there.
Vatnshellir Cave: who wouldn't want to see an 8,000 y.o. lava tube? Especially as this is the passage to Jules Verne's center of the Earth (and a tunnel to Italy!)
Saxholl Crater: an easy to climb hill offering nice views of the area. We drove by, but in a rush!
Djúpalónssandur & Dritvík beaches: this is where you can actually get to the seashore without having to look at it only from a cliff! The black pebbled beaches with basalt columns around sound nice enough, don't they? But it's also a place where, in the past, young boys had to lift heavy stones in order to prove whether they could handle the work of a fisherman. If that's still not enough, you can also find two freshwater lagoons there and remnants of a shipwreck from 1948. The beaches are 1km apart.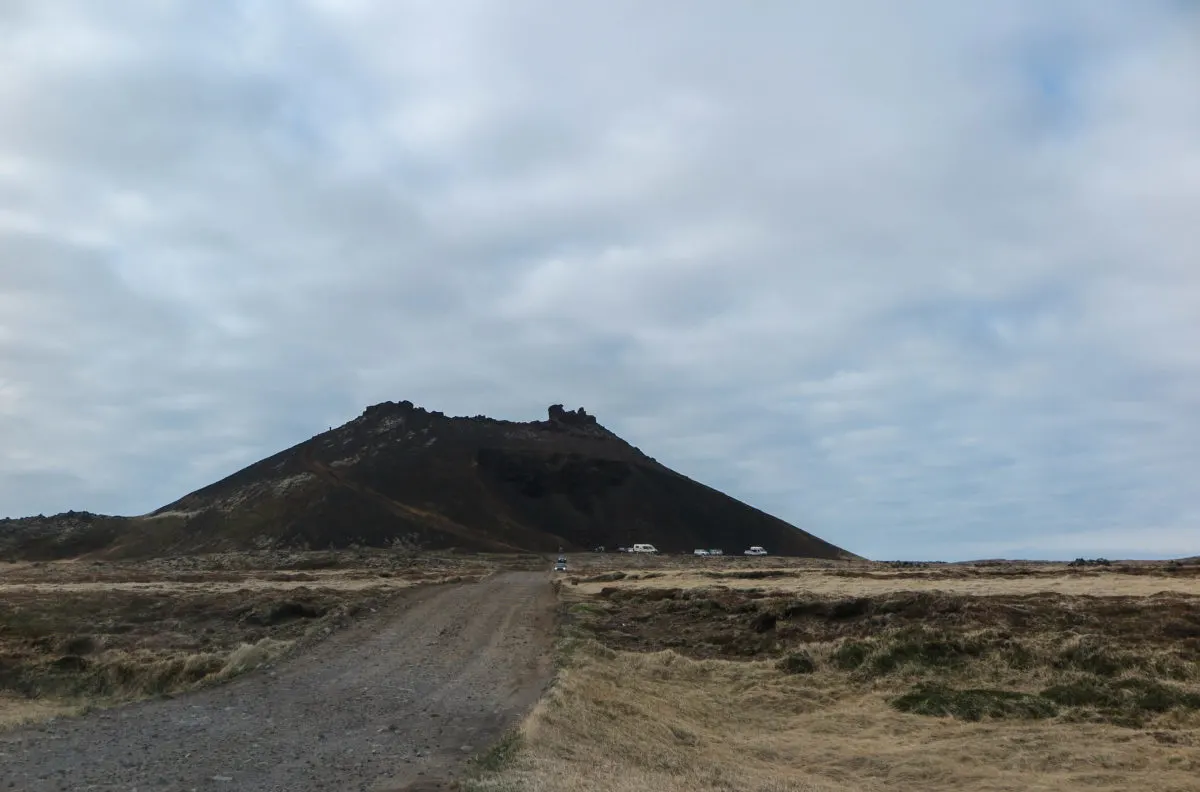 Driving from Reykjavík to Snaefellsnes
We stopped at Borgarnes to eat at our favorite N1 Gas station and then just continued to the very West of the peninsula, occasionally stopping on the way. We circled the western tip of it and then drove along the northern shore till reaching Stykkishólmur.
As we didn't have more time to continue driving along the shore after Stykkishólmur, we just took the road down (no. 56, fine for 2WD too) and returned to Reykjavík. The shortest drive between Stykkishólmur and Reykjavík takes around 2 hours.
You can do Snaefellsnes Peninsula only in a day like we did. You won't see everything, but you'll be able to explore quite enough without driving too excessively.
However, you can also consider including Snaefelsness in a 5-day road trip around Iceland.
If you have more days for Snaefellsnes, you might want to stay at Stykkishólmur (the Walter Mitty town) and immerse yourself even more. :) In that case I'd recommend you read a local's account on the magic of Snaefellsnes peninsula – it has 5 parts!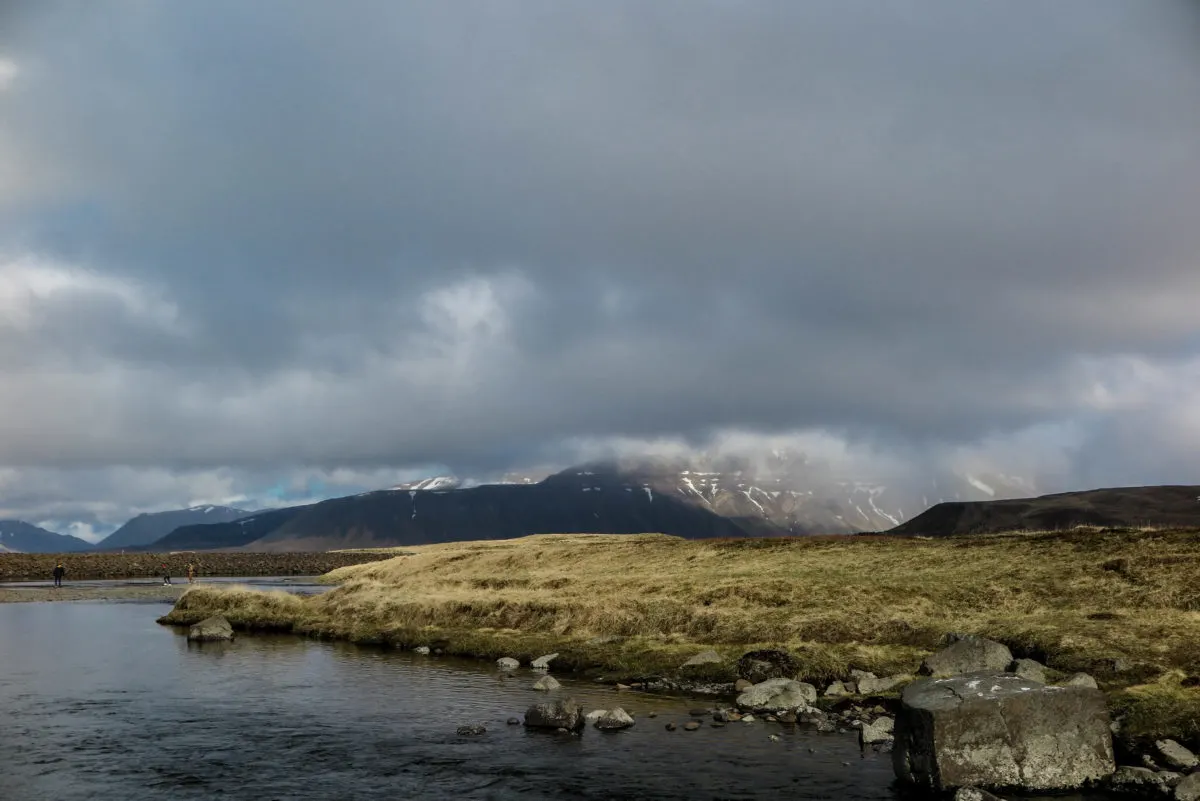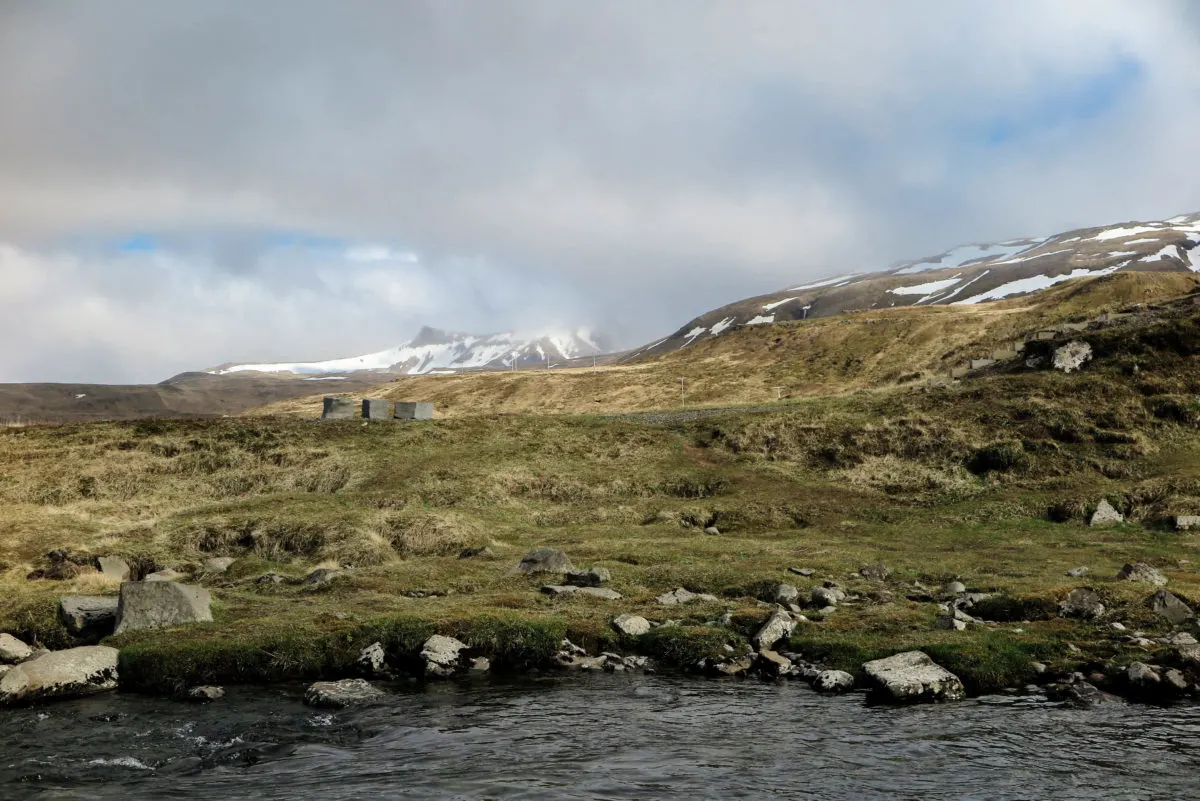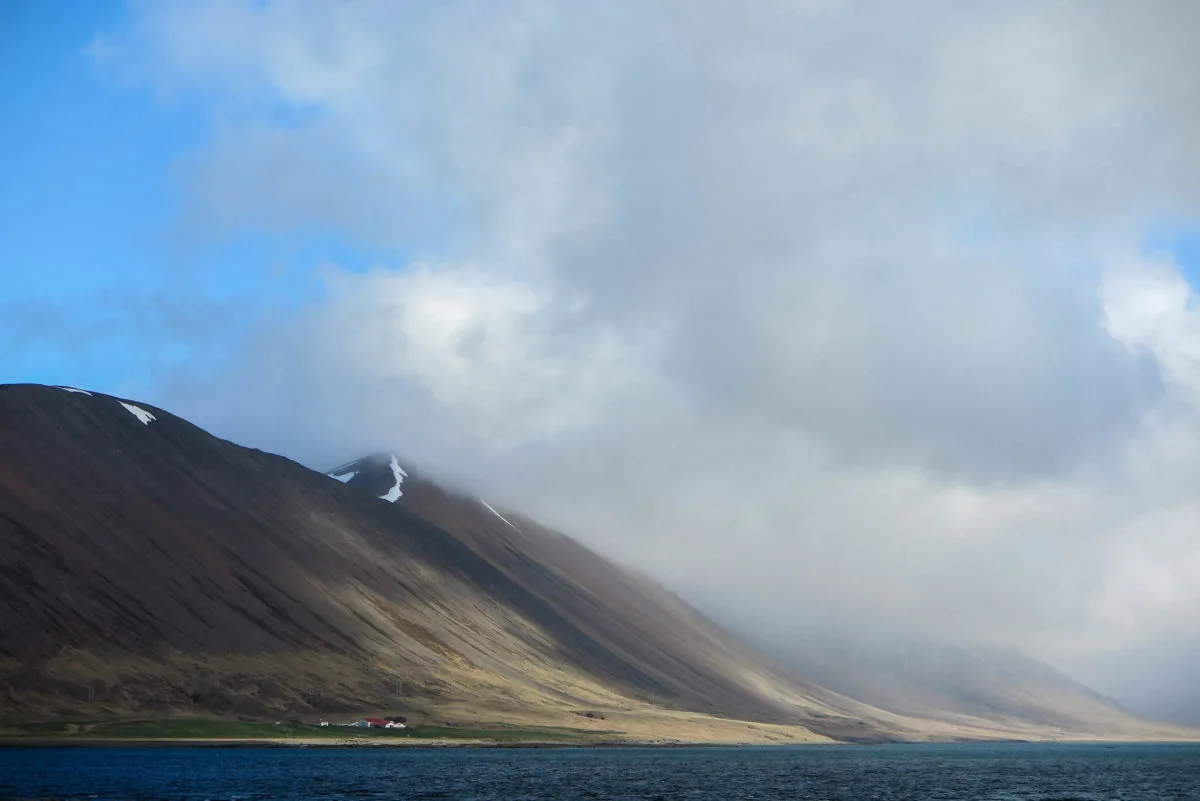 Here's a map for you with all the points of interest found on Snaefellsnes Peninsula. For an interactive version of the map, click here or on the image, it'll take you straight to the Google map.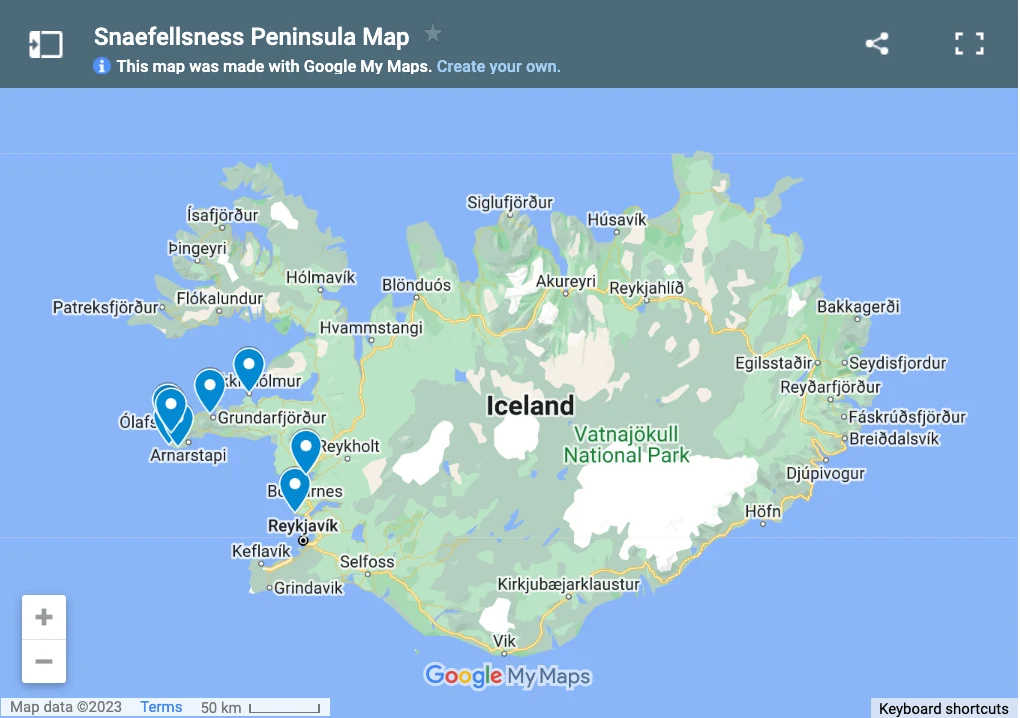 Of course, just visiting Snaefellsnes is not enough. You should do a road trip, ideally around the whole Iceland. Here's an inspiration on the best places to see in Iceland.
Getting to Iceland is relatively easy, there are plenty of flights – most of them covered by Icelandair or WowAir. I flew with WowAir and had no issues!
And if you're planning to come in winter, check out this post on winter activities in Iceland.
One final thing I'd like to mention is that we were able to discover the beauty of Snæfellsnes Peninsula thanks to our awesome 2WD Kia Cee'd. The car was provided, for free, by the SS Car Rental via the Guide to Iceland platform. I had an excellent experience with the company and would recommend it to any traveler.
Have you been to Iceland yet? If not, for how long do you plan to go? Will you try to incorporate Snæfellsnes into your itinerary?
Also, let me know what you think about my travel photography, still trying to work on it.
Do you love Pinterest? Me too! Here you go: